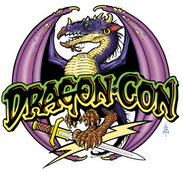 I was at Dragon*Con over Labor Day weekend. For those either not in the U.S., or who aren't familiar with Science Fiction Fandom, two explanations are in order. Labor Day weekend is the first weekend in September.
Dragon*Con is a huge regional science fiction convention in downtown Atlanta, Georgia. When I say huge, I mean attendance that numbers well over 30,000. Downtown Atlanta looks like it's been overrun by aliens.
30,000 plus people talk about a LOT of stuff. Some of it frivolous, but a lot of it book-related. I listened to/met/shook hands with some of my favorite authors.
On Sunday morning, among about a dozen other panels, two lawyers and an author tackled the seriously bookish topic of the "Apple eBooks Lawsuit". The room was packed to the rafters.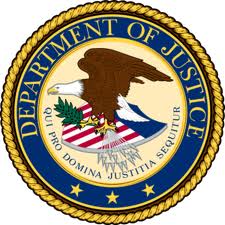 If you are looking for a basic but excellent primer on the entire price fixing lawsuit that the U.S. Department of Justice filed against Apple and five of the big six publishers (Hachette, HarperCollins, Macmillan, Simon & Schuster and Penguin), you can't do better than this excellent summary at Dear Author. Jane Little is a lawyer and she has not only summarized the original case beautifully, but she's continued to cover the whole farrago as it's kept on morphing.
Back to the panel at Dragon*Con. The lawyer who discussed the case was an anti-trust specialist, and she went into the case by talking about U.S. anti-trust law. Her take on the whole thing was pretty clear. The law is that competitors in a particular market, in this case Hachette, HarperCollins, etc., and Apple, cannot legally get together and talk about prices, whether they actually set prices or not. But in this case they did set prices, making the whole thing worse for them from a legal standpoint.
There is no provision in the law for a "greater good" being served. Also, as romance author Courtney Milan so eloquently wrote in her blog recently, there is no exemption from anti-trust law for being a special snowflake. Just read her post titled Your Unspecial Anti-Trust Snowflake. It's a nutshell takedown of all the objections by all the defendants in one easy-to-read gulp.
But what fascinated me was the perspective of the author on the panel, who shall remain nameless (yes, I do remember who it was). Her contention was that Amazon needs to be stopped, now, for the things they will do, later, when they achieve even greater power in the market.

Amazon has a tremendous amount of power in the ebook and also the book marketplace. Because they are successful. Jeff Bezos didn't listen when everyone laughed at him a number of years ago. When everyone said that people wouldn't buy books (and other stuff) online. When everyone said that people wouldn't read ebooks. We all know now how both those predictions turned out. But Amazon could have failed. Amazon has reaped the rewards of betting on what was absolutely not a sure thing.
Now Amazon has a giant share of print book distribution, and a dominant share of ebook distribution. Recent statistics show that we've reached the tipping point on ebooks. Ebooks are now THE dominant sales format for adult fiction; bigger than hardcover, bigger than paperback. Amazon is also a publisher.
The argument was that the publishers all behaved so badly, even illegally, in order to prevent Amazon from doing something even more terrible with all that power.
Of course, what the publishers did with that power in the short run was break Amazon's stranglehold on ebook prices, and the immediate effect was that ebook prices rose.  Consumers did not benefit from those higher prices.
What stuck with me was that the arguments to do something about Amazon now were based on something they might do in the future.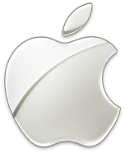 We don't know what they might do in the future. Amazon is a very powerful company right now. (So, for that matter, is Apple!) But asking the government, any government, to punish a company, or an individual, for what they might do is always a bad precedent.
Amazon might do good things. They might do bad things. They might get fat, dumb and happy. Microsoft used to be feared for how big and near-monopolistic they were, and look where they are now. New disruptive technologies will come along, and Amazon might be too happy with their status quo to jump on the new bandwagon (which is a lot of what is going on with the big six publishers right now).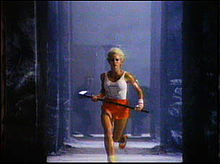 But laws punish acts, not thoughts. What we do, not what others believe we might do. Let's not even think of going there. Oh wait, somebody already did. His name was George Orwell, and his book about the Thought Police is so famous that Apple used it in one of their most famous commercials. That's right. 1984.
Ironic that, wouldn't you say?