Viewing Category » C.C. Humphreys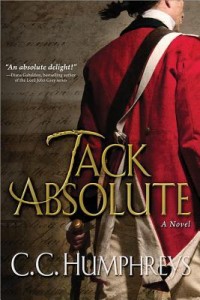 Format read: ebook provided by NetGalley
Series: Jack Absolute, #1
Genre: Historical Fiction
Release Date: May 7, 2013 (U.S. edition)
Number of pages: 276 pages
Publisher: Sourcebooks Landmark
Formats available: ebook, paperback
Purchasing Info: Author's website | Amazon | B&N | Kobo | Book Depository US | Book Depository (UK)
The year is 1777. As the war for American independence rages across the sea, London is swept off its feet by Jack Absolute, the dashing rogue in Richard Sheridan's comedy The Rivals. That is, until the real Jack Absolute, former captain of the 16th Light Dragoons, returns after years abroad to discover this slander of his reputation.

Before he can even protest, he is embroiled in a duel over an alluring actress of questionable repute, and his only escape is the one he most dreads: to be pressed again into the King's service—this time, as a spy for …

5 Stars,C.C. Humphreys,featured,Review,The Rocket Lover

29 May 2013

4 comments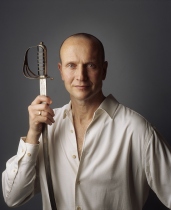 Today we're here to welcome historical novelist C.C. Humphreys to Book Lovers Inc. His guest post is on a topic that has always fascinated me, the line between realistic historical fiction and something I guess you might call historical fantasy. Not totally made up history, but history where magic sometimes happens, alongside verifiable historic events.
As it does in C.C. Humphreys' story of war with a little magic, A Place Called Armageddon. It's about the 1453 siege of Constantinople, a place that has always been more than a bit magical, all by itself. 
Fantasy? In historical fiction?
by C.C. Humphreys
Interesting questions. It is something I have considered. And I think it comes down to what I call 'a hammock moment'.
I was lying in my hammock – a rare and so especially wonderful laziness – and this sentence popped into my head:
"Magic happens to people who believe in magic."
I think that is absolutely …

C.C. Humphreys,featured,Giveaways,Guest Post,The Rocket Lover

19 Sep 2012

9 comments