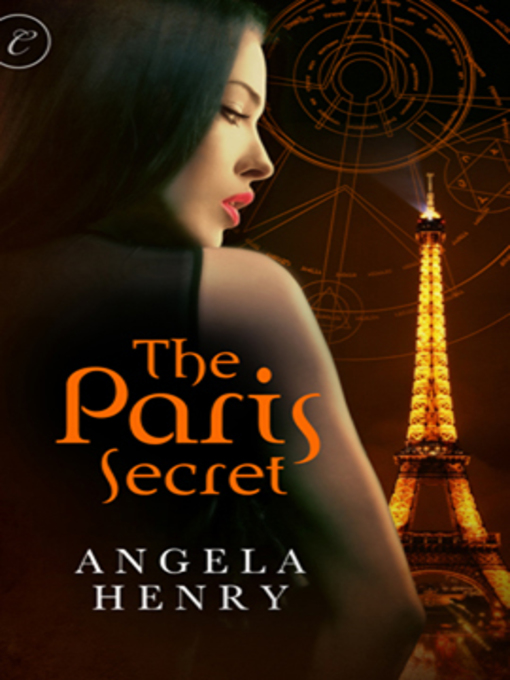 Format read: ebook
Release Date: 17 January 2011
Formats available: ebook
Publisher: Carina Press
Source: Review copy provided by publisher through NetGalley
Purchasing Info: Goodreads, Author's Website, Amazon
Blurb:
Less than twenty-four hours after fleeing to Paris, Maya Sinclair is the prime suspect in a brutal murder—and targeted by the real killer. When she's viciously attacked in the gardens of Versailles, Maya barely escapes with her life thanks to sexy French journalist Simon Girard.
Simon has been investigating the mysterious death of his brother, an art forger with ties to the woman Maya is suspected of killing. Still healing from heartbreak of his own, Simon reluctantly joins forces with Maya, who has awakened feelings within him he thought long dead.
Their search for answers uncovers the existence of a secret society, and puts them on a quest to find a missing crucifix rumored to hold the key to everlasting life. Together, Maya and Simon race through Paris one step ahead of a killer who will do anything to ensure some secrets remain buried forever…
My Thoughts: The Paris Secret is the new Da Vinci Code infused with a bit of romance and featuring a female protagonist. Maya is the American girl next door, after a bad breakup she flies off to Paris to get herself together and mend her broken heart with a trip to the City of Love. Instead of romantic candlelit boat cruising on the Seine, after she discovers the body of her murdered hotel roommate she not only becomes the main suspect in the police investigation but the real killer is also chasing her across Paris to silence her forever. Her only associate and helper in her flight is Simon Girard, an incredibly handsome French reporter who wants to uncover the identity of his brother's murderer.
Besides the thrill of Maya and Simon's getaway adventure and battle against time, the excitement of uncovering clues and the history of a secret society, and the steamy attraction between Maya and Simon what I enjoyed the most in the novel was the virtual tour of Paris Angela Henry gave the reader. I have been several times to Paris and through Angela Henry's descriptions of Paris' cobblestone winding streets, the métro or historical sights, I felt like I was really there with Maya, soaking up the athmosphere of the city with a café au lait and a pain au chocolat.
Reading Simon and Maya's interactions was very entertaining, the chemistry between them is palpable and just imagining Simon speaking with his French temperament in that sexy and funny English spoken with that characteristic accent makes you feel all warm and fuzzy, mmm 🙂 The sex scenes were steamy without being too graphic, and exactly because of that held a note of excitement.
My only complaint is that I felt the conclusion a bit rushed. It whooshed by me, I would have liked the explanation of the killer/mystery and their reasons to be a bit more explored in detail.
Verdict: The Paris Secret has the perfect mix of suspense and romance to keep you biting your nails and make you stay up until dawn. And if that wasn't enough, the virtual tour of Paris Angela Henry gives the reader is wonderful! The experience of The Paris Secret could only be enhanced more if 1) it were made into an illustrated book with photos of the real Paris scenery where the scene is taking place, or 2) if you were reading it while being in Paris! 🙂
I give The Paris Secret 4 bookies!

***FTC Disclaimer: Most books reviewed on this site have been provided free of charge by the publisher, author or publicist. Some books we have purchased with our own money and will be noted as such. Any links to places to purchase books are provided as a convenience, and do not serve as an endorsement by this blog. All reviews are the true and honest opinion of the blogger reviewing the book. The method of acquiring the book does not have a bearing on the content of the review.