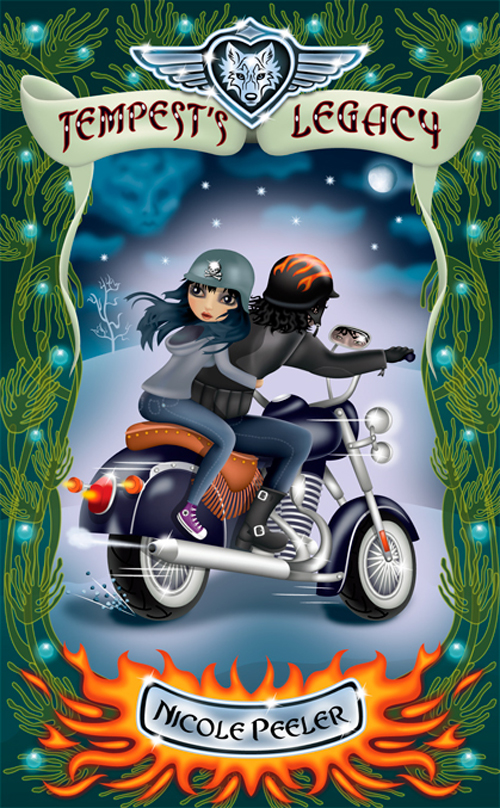 Format Read: Paperback
Number of Pages: 341
Release Date: 1 January 2011
Publisher: Orbit
Formats Available: Paperback
Purchasing Info:
Author's Website
,
Goodreads
,
Amazon
Blurb:
After a peaceful hiatus at home in Rockabill, Jane True thinks that her worst problem is that she still throws like a girl – at least while throwing fire-balls. Her peace of mind ends, however, when Anyan arrives one night with terrible news…news that will rock Jane's world to its very core.

After demanding to help investigate a series of gruesome attacks on females – supernatural, Halfling, and human – Jane quickly finds herself forced to confront her darkest nightmares as well as her deepest desires.

And she's not sure which she finds more frightening.
My Thoughts:
Yet another fantastic instalment of Jane True, packed full of side splitting antics.
Jane is devastated, she has just found out that her mother has been murdered and now she is on a mission, she is going to help Anyan and Ryu find her murderer. As they venture into the borderlands they find that this operation is a lot bigger than originally suspected. Purebloods and Halflings are going missing left right and centre and showing up in research labs either dead or mutilated.
Peeler has once again enthralled me with her world. I have said it before and I will continue saying it, I love her mix of species. This isn't a vampire novel, nor is it a werewolf novel, it is: an everything novel. From selkies to genies to succubi to imps to brownies and gnomes. People aren't sexualised, some aren't even human, but all are mentioned and all play an important part.
Jane is still reigning as one of my favourite female characters and she is only getting better. Jane is now struggling with her new ruthlessness, after her mother dying and a friend gone missing she wants revenge, she wants to hurt people and she's not afraid to like it. Jane revels in the thought of lobbing mage balls at people, seeing them hurt as much as she does inside, and she realises also that she may be willing to kill. It is a new side to the odd multi levelled character we met in Tempest Rising.
Jane is coming into herself now, she isn't afraid and that new kickass ability and her steady decrease in vulnerability only adds more and more to her already lovable character. Her libido and her virtue are still fighting, and so are various other parts of her mind, and the fact that she has kept that through all she has been through is remarkable. Jane is still Jane but better.
I loved Anyan from the beginning; he is exactly my type of male. Strong, protective and intelligent he also isn't afraid to teach Jane how to use her magic which only makes him more likable, he doesn't want to shelter her which is refreshing. The only thing I didn't like about him was his habit of calling Jane "honey" towards the end and I am hoping that he breaks his newfound habit very soon.
Speaking of annoying, Ryu returns. Ryu is turning into a character that makes my skin crawl. We all know that guy at work who's past his prime but still thinks he can get any woman he wants, when really people are talking behind his back because he is a sleaze. That's Ryu in a nutshell, every time I visualise the guy I add another layer of grease.
Tempest's Legacy was another fantastic instalment in this mind blowing series. I cannot wait until Eye of the Tempest comes out because this series is only getting better as it goes on.

I give Tempest's Legacy 5 out of 5 Bookies
***FTC Disclaimer:
Most books reviewed on this site have been provided free of charge by the publisher, author or publicist. Some books we have purchased with our own money and will be noted as such. Any links to places to purchase books are provided as a convenience, and do not serve as an endorsement by this blog. All reviews are the true and honest opinion of the blogger reviewing the book. The method of acquiring the book does not have a bearing on the content of the review.FYI I bought this book with my own funds.