Format Read: e-ARC submitted by Novel Sidekick courtesy of Author
Length: 66 Pages
Series: Pacific Passion Book #2
Genre: Erotic, Paranormal, Shapeshifters, Ménage
Release Date: April 12, 2011
Publisher: Samhain Publishing
Formats Available: eBook, Kindle, Nook
Purchasing Info: Publisher, Author's Website, Goodreads, Kindle, Nook
Book Blurb:
Sensual water shifters meet volatile air shifters—there's a storm coming.

As morning-afters go, this one is looking pretty bright. Both air shifter Laurin Marshal and water shifter/shaman Matthew Jentry are aware, though, that trouble won't be long in coming. And they're right—before they've barely begun to work out the details of their mystical bond, the People of the Air find them to challenge Laurin's right to choose Matt as her mate.

Fending off Laurin's would-be suitors is easier than Matt anticipated, but there's another dilemma still to face. His own people. Laurin is just beginning to trust that his heart and body are completely hers, a radical change after she's spent the past two years alone and on the run. What will happen when his skittish, innocent partner encounters the playful, sensual—even lusty—ways of the Otter Clan?

Especially since they are arriving at the peak of the traditional summer solstice fertility rituals. And tradition demands they be the main attraction…

Warning: Incoming extreme passion yielding one otherworldly adventure. Don't let the book length fool you—there's enough heat in this story to challenge global warming. Four plus two equals one ceremony so explosive it may throw the earth off its axis.
My Thoughts:
Stormy Seduction picks up almost immediately following the conclusion of Stormchild. Matt and Laurin find themselves secluded on an island following a violent storm, and while continuing to explore and enjoy their sensual attraction and need for one another, they await the arrival of suiters from her clan. A triggering event that occurred at the conclusion of Stormchild will allow males from the People of the Air to home in on Laurin's location. Matt therefore faces a flock of various avian shifters committed to fight for Laurin, the winner will take her as his mate. Matt is intent on doing what he must to keep the woman he has grown to love even though their relationship is very new. After a tense stand off and fight, Matt prevails and proves his worth to Laurin's people which leaves them free to sail on to their next destination, the settlement of the otter clan.

Ms. Arend ramps up the sexuality in Book 2 of the Pacific Passion series, as noted in the book synopsis, the otter clan are extremely sensuous and playful and Laurin and Matt must make it known they are a couple to fend off any number of well meaning suitors vying for both their attentions. This short story also about relationship growth and how Matt particularly has underestimated Laurin's abilities, she is very clever and quite savvy. I liked the fantasy element of this story in that Matt and Laurin's passion for one another enhances their magical abilities thereby strengthening their connection and love.
As the synopsis eludes, there is a scene depicting a fertility ritual that is part of the otter clan's heritage. Ms. Arend pulls out all the erotic stops, and be forewarned, there is a menage involving multiple partners, voyeurism and exhibitionism, and the entire clan is part of the festivities. This is one hot scene and I while I found it unique, it was also appropriate given the nature of these shifters. Matt worries about Laurin's reaction to the ritual, however she surprises them both by embracing the festivities in a very, um 'positive' manner. lol
Using stellar descriptive prose Ms. Arend continues to depict the beauty of the British Columbia coastline, and using it as the setting for a people who are one with the land and water adding for me what was a special 'feel' to the story. I'm really looking forward to reading what comes next for Matt and Laurin in the final story of Ms. Arend's Pacific Passion series, Silent Storm.

I give Stormy Seduction 4/5 Bookies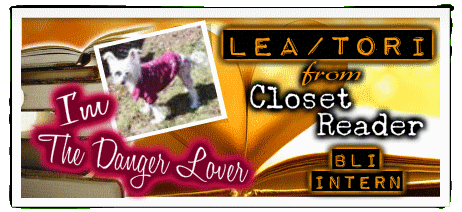 ***FTC Disclaimer: Most books reviewed on this site have been provided free of charge by the publisher, author or publicist. Some books we have purchased with our own money and will be noted as such. Any links to places to purchase books are provided as a convenience, and do not serve as an endorsement by this blog. All reviews are the true and honest opinion of the blogger reviewing the book. The method of acquiring the book does not have a bearing on the content of the review.