Format Read: eBook submitted Author for review
Length: 158 Pages
Genre: Romance, Fantasy, Mystery
Series: Lingering Spirits Book #1
Release Date: February 19, 2011
Formats Available: eBook, Kindle, Nook
Purchasing Info: Author's Website, Smashwords, Goodreads, All Romance Ebooks, Kindle, Nook
Book Blurb:
Lives have been lost―dreams stolen, but love carves a path to hope.

Tess Jennings has the ability to see and talk to spirits. On a daily basis, they harass and annoy her to save their souls. Sometimes she helps, other times she ignores them, but one ghost will give her no choice. Kipp McGowan, a cop with the Memphis Police Department, uses his ghostly charms to gain her attention and forces her to expose herself to his partner.

As she's pulled into the five year old cold case of Hannah Reid she wants no part of, she finds herself in more than one precarious situation. But that's the least of her worries―Tess begins to have a serious problem on her hands. Kipp might be dead, but he's drop-dead gorgeous and she's beginning to forget that he's a ghost.

Murder and corruption has brought Tess and Kipp together. But as her feelings for Kipp deepen, she suspects she just signed herself up for a one-way ticket to the nut house, and can only hope, straitjackets come in a size four.
My Thoughts:
Much like it's cover, I found Stolen Dreams to be a quirky fun story. It is told from the first person point of view by the novel's eccentric, reluctant heroine Tess who is able to see and communicate with spirits who are lingering on this earth due to unfinished business that must be taken care of prior their departure. Tess is approached by Kip a spirit who was a police officer murdered while investigating a cold case. Despite Tess's best efforts to ignore him she is drawn into an investigation of not only his murder but that of Hannah, a young woman who disappeared and the police suspect was murdered 5 years earlier. Hannah's remains were never recovered.

Kip convinces Tess to go to the police station with him so she can communicate with the detectives he formerly worked with on his behalf. This results in a comical exchange Tess attempts to convince Kip's previous colleagues that he is there "in spirit". They of course think she is quite crazy, that is until Kip's former partner and best friend Zach enters the picture and when Tess shares information with him that she could only know through communication with Kip she is able to convince Zach and their superior of her abilities.
I found Kip to be an atypical hero, he has after all been murdered prior the beginning of the story and therefore has adjustment issues related to being a ghost. Not only must he cope with this staggering loss, he begins to develop feelings for Tess which presents a whole new set of issues for both of them. However, Kip proves there are ways to work around every challenge especially when it comes to the art of seduction. The intimate scene in this novel is certainly unique and Ms. Kennedy was able to prove that even ghosts can be sexy. 😉 Tess fights her attraction for Kip tooth and nail, as she believes once he has accomplished his 'unfinished business' his spirit will move on and find rest. There are some very touching, emotional exchanges related to the fact that their time together is likely very limited.
The murder mystery sub-plot regarding solving Hannah's cold case snakes through the main storyline. I especially liked Zach who proves to be a dedicated, seasoned and thoughtful detective who is grieving the loss of his friend and partner. It also helps that Zach is really HOT. Amongst other secondary characters Ms. Kennedy introduces Caley, Tess's rather loopy best friend. I have to admit I wasn't sure what to make of Caley. lol
I did have a couple of niggles with Stolen Dreams, first I had difficulty connecting with it's hero and this wasn't because the character development was lacking, I think it related to the fact he was a ghost. I just had trouble buying that Tess would fall for him given his, um 'condition'. I have to preface that by saying, I fell for Zach – so that may have been part of the problem. lol My other issue was the ending of the story and again this is a purely subjective issue of what floats one person's boat, sinks another related to HEA's or HFN's. Niggles aside Stolen Dreams did provide a number of laugh out loud moments thanks to Tess's rather unique outlook regarding her abilities, and a humorous dialogue which encompassed some sarcastic comebacks which I enjoy. Overall I found Stolen Dreams to be a fast paced story with a couple of good plot twists that concluded in an action packed stand off with the murderer.

I give Stolen Dreams 3.5/5 Bookies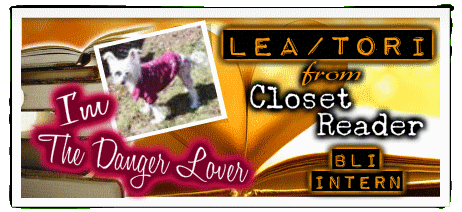 ***FTC Disclaimer: Most books reviewed on this site have been provided free of charge by the publisher, author or publicist. Some books we have purchased with our own money and will be noted as such. Any links to places to purchase books are provided as a convenience, and do not serve as an endorsement by this blog. All reviews are the true and honest opinion of the blogger reviewing the book. The method of acquiring the book does not have a bearing on the content of the review.