Format Read: e-Book submitted by Author for review
Length: 132 Pages
Genre: Contemporary Romance
Release Date: February 17, 2011
Formats Available: eBook, Kindle, Nook
Purchasing Info: Smashwords, Author's Website, Goodreads, Kindle, Nook, All Romance e-Books
Book Blurb:
After a rapid change in management, Natalie Hall is surprised to find that she's being promoted so quickly. But when it becomes obvious that the new CEO is interested in her on a more personal level, she pushes him away — she doesn't want to repeat her past mistake of giving her heart to the wrong man.

A self-made billionaire, Alex Damon has his own reasons for pursuing Natalie. Her adoptive father, a powerful U.S. senator, is using his political clout to protect his friends the Rodales, who Alex intends to destroy for ripping his own family apart when he was a child. Furthermore, he suspects that Natalie is spying for the Rodales.

What he hasn't planned on is her unflinching sense of loyalty and integrity, the sizzling attraction between them that threatens to turn into something much more, and the dark secrets that can destroy them both.
Stella's Thoughts:
Both Lea and I jumped on the opportunity to review Carnal Secrets when we first heard about it (because the blurb sounded exciting), but we sure weren't prepared to what a terrific read it was going to be!
I can only tell you my story: on my way to an exam preparatory course I started reading
Carnal Secrets
, thinking it would be a good way to keep busy on the bus ride, well the story (and mostly the characters) sucked me in so intensely, that I only stopped reading while I went up the stairs, but unfortunately haven't heard a word in that course as I was too busy devouring Nadia Lee's novel in the back of the classroom. The outside world just ceased to exist for me I was so immersed in Alex and Natalie's world, I was possessed by
Carnal Secrets
and that's all thanks to Nadia Lee's wonderfully fluent and brilliantly intense writing! 
Not only was the plot interesting and well structured, what won me over from the beginning were the amazingly fleshed out characters. Not only were they well developed, but Nadia Lee infused them with such vitality, such passion, that I, as the reader felt and experienced their every emotion right there with them! But before I expand on that let's go back a bit.
Carnal Secrets has a legitimate plot besides the romantic storyline and there are many other aspects to this novel which amazingly strengthen the romance as they shape the characters even better (there is some corporate espionnage, company restructuring, friendships, revenge, family history, and of course the inflammable chemistry between the H/H).
Natalie is an Asian woman, adopted by a wealthy, conservative, white American politician family. Not only does she know nothing about her heritage and biological parents, but sadly her adoptive family sounds much like Cinderella's: her mother is downright cruel and doesn't make it a secret that she can't stand Natalie, not only is there no sisterly bond between Natalie and her younger sister, she constantly does everything in her power to hurt Natalie and well her dad, as a busy politician, he isn't really present and when he is, he doesn't really care. So given is a young woman, whose childhood was lonely and loveless and add the fact that she doesn't really know who she is and where she stands in the world. But despite her difficult background Natalie managed to become  a strong, independent and capable young woman. She is a wonderful character, one the reader cannot help but grow to love and care about.
Then there is the hero, the dashing Alex. *dreamy sighs* Not only is he every bit of the alpha male: strongwilled and determined, he oozes sexuality. His charisma is irresistible, like a force of nature, unstoppable, it could be felt even through the pages, my Kindle sizzled and caught fire! I can't recall another romance novel which made me react so strongly: I produced the very same reactions Natalie did: my heart fluttered, my pulse quickened, I started panting everytime Alex and his larger than life personality were on the scene.
Just a quote which really made my gut clench reading about Alex's passionate hatred and grief after he thought the woman he was in love with had betrayed him:
He would ruin the Rodales, and take the Halls down too, for good measure. He wanted them all to burn in hell, especially Natalie. That way, he'd have some company.
Every emotion was heightened with Alex in the picture: the fights, the passion, the heartache, everything was explosive!
I have difficulty telling you everything this novel made me feel. I loved every single minute of reading it! I love emotionally intense and charged stories and this one didn't spare the reader! I love to be involved in the story and Nadia Lee pulled me in right from the start. Even after I have finished and turned the last page, I kept feeling the lingering aftermath of the story, and even now, just thinking about Carnal Secrets, I get goosebumps. Yes, it was that good! *dreamy sighs*
So I think there's nothing more for me to say: you absolutely HAVE to read Carnal Secrets and you will find a new favourite novel, author, hero and couple. *double sighs* lol
After all the praise (*cough* gushing *cough*)  I think you can guess I'm giving the highest grade to Carnal Secrets:

I give Carnal Secrets 5 bookies!
Lea's Thoughts:
I don't know about the rest of you who commit to read and review books but occasionally I get darn tired but know I have to keep pushing because otherwise I'll be so behind it will be a stressful "going down for the third time" situation. It was on such a day (I was also extremely grouchy I might add) that I opened Carnal Secrets on my e-reader and to be honest I was expecting to be underwhelmed. Well, I will say right now, I ate crow after I read Nadia Lee's story non-stop because once I started I couldn't put it down. I'm sure I will be unable to do this awesome, multi-layered, emotional story justice in a review, however, here it goes…
Natalie Hall is an extremely intelligent, well educated, beautiful woman with a family and personal history that didn't just tug, it yanked and tore at my heartstrings. Natalie is Asian, she doesn't know her exact heritage because she was 'found' and adopted into a wealthy upper class American family. Natalie's father, Brian is a politician, a US senator to be exact and her evil adoptive mother, Louise, a social climber. Then there is Natalie's sister Belle, and well, don't get me started. Somehow Natalie has survived the hornet's nest that is her family as well as a series of failed relationships and risen above it all to become a strong, resilient, ethical, experienced businesswoman.
Natalie arrives to work at Damon Defense Engineering to find that two of the company's directors have been fired and the Big Boss is waiting to see her. Alex Damon, is the CEO of Global Strategies Corporation, the holding company for Damon Defense Engineering. Alex is a calculating and ruthless self made billionaire; a global player in business. He is handsome, has an innate sexual aura that leaps from the pages, and there is an electric sensual tension that zings between Alex and Natalie from their first meeting. I couldn't help but be reminded of of Edward Lewis, from the movie Pretty Woman, only Alex is tall, dark and handsome, and even more charismatic. 😉
Alex surprises Natalie by promoting her to Senior Financial Analyst and wastes no time in inviting her to dinner under the guise of a business meeting. When they do meet outside of the office, he proceeds to hit on her, big time. Natalie has no intention of getting involved with the boss and declines Alex's advances. Then he makes an indecent proposal. The thing is, Natalie is drawn to Alex but suffered heartache when previously involved with a colleague. Once burned, twice shy.
When he sat across from her, barely enough personal space remained to be polite. She could feel a delicious heat coming off his body, smell a whiff of spicy cologne. Something stirred in her, sexual and dangerous. She stomped on it. This wasn't the time, this wasn't the place, and he definitely wasn't the right man to be attracted to. Business and pleasure never mixed well.

Carnal Secrets © Nadia Lee
Ms. Lee writes with a lovely, articulate, sensual prose, and the graphic imagery in this story can only be described as stellar. She drew me into each scene that advanced a plot involving a passionate tempestuous romance, manipulation, treachery, corporate espionage, and, carnal secrets. Alex is a man out for vengeance against a woman he believes destroyed his father, his hatred is palpable and unfortunately the object of his contempt is Natalie's godmother and close family friend. He has been scheming to destroy this woman for a good part of his life and plans to use Natalie and if necessary bring down her family as well.
Natalie eventually gives in to their boiling sexual attraction and spends time with Alex. Their relationship progresses to intimacy and passion, and they become emotionally involved fairly quickly. In the background of their fiery affair, Natalie is number one on the list of Alex's suspects as to who is leaking corporate secrets from his company. When the mounting evidence overwhelmingly points to her, a heartbreaking confrontation results.
I became completely invested in Carnal Secrets and it's characters. There was many a time that I wanted Natalie to leave, just escape Alex and her wretched family, and return to her former job and best friend Kerri in Hong Kong. As Natalie rightly laments later in the story, "Life kept chopping at her". Further I, like Natalie, wasn't sure I could forgive Alex for his betrayal and vicious treatment of her. However, at the end of the day, I did.
Carnal Secrets
has rocketed to the top of my list of favorite reads so far this year. I've enjoyed it more than once and will read it again. A keeper for sure. I've downloaded
Destiny Entwined
, Ms. Lee's paranormal romance and am so looking forward to reading more of this talented writer's work.

I give Carnal Secrets 5+ bookies.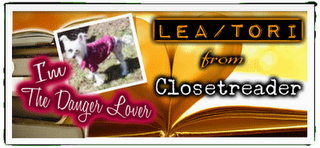 ***FTC Disclaimer: Most books reviewed on this site have been provided free of charge by the publisher, author or publicist. Some books we have purchased with our own money and will be noted as such. Any links to places to purchase books are provided as a convenience, and do not serve as an endorsement by this blog. All reviews are the true and honest opinion of the blogger reviewing the book. The method of acquiring the book does not have a bearing on the content of the review.