Format Read: eARC provided by Author for Review
Publisher: Berkley Heat
Length: 352 Pages
Genre: Contemporary Erotic Romance
Series: A One Night of Passion Novel – Book I
Release Date: June 7, 2011
Formats Available: Paperback, Kindle, Nook
Purchasing Info: Author's Website, Amazon.com, Barnes & Noble, Powell's, Books-A-Million, Borders, Chapters, Goodreads, Kindle, Nook
Book Blurb:
Irish film director Rill Pierce fled to the tiny, backwoods town of Vulture 's Canyon, seeking sanctuary and solitude after a devastating tragedy. Once, his raw sex appeal and sultry Irish accent made women across the globe swoon. Now, he's barely recognizable…

But Katie Hughes, his best friend's sister, is not the type of woman to give up on a man like Rill. She blazes into Vulture's Canyon determined to save him from himself. Instead, she finds herself unleashing years of pent-up passion. In a storm of hunger and need, Katie and Rill forget themselves and the world. But will Rill's insatiable attraction to Katie heal his pain—or will it just feed the darkness within him?
My Thoughts:
As Katie Hughes drives her black Maserati GranTurismo into Vulture's Canyon, a small town in Illinois, she feels as if she has entered a time warp back to the 1800's due to the aged appearance of the buildings and the general feel of the main street. Katie has left a high profile job and affluent lifestyle in Beverley Hills and traveled half way across the country on a mission. She is determined to save her brother Everett's best friend, Rill Pierce, a man who Katie has secretly loved since she was a teenager.

Rill is a brilliant Irish screenplay writer and film director who left his close friends and a successful career behind and isolated himself in an old two story home known as the Mitchell House on the outskirts of Vulture's Canyon. Rill is a tortured soul and on a self destructive path, essentially drinking himself into oblivion. Prior the beginning of the story he lost his wife, Eden, in a motor vehicle accident. It is her loss and hurtful revelations in the aftermath of Eden's death, coupled with Rill's family history that have caused his downward spiral. Here is a little snippet where Katie defends Rill's behavior and introduces herself to the locals:
"Rill Pierce is a director," Katie corrected shortly. She took a drink of the ice water Sherona had poured for her from a chilled metal pitcher. "One of the greatest screenplay writers and directors of our time. He's just going through a rough patch right now, that's all." One of the three men behind her—Katie thought it might have been the survivalist guy wearing camo—snorted. Katie glared over her shoulder before she continued. "And I'm no movie star. I'm a tax attorney from Beverly Hills."

Addicted To You © Bethany Kane
When Katie arrives on his doorstep she finds Rill 'three sheets to the wind,' literally falling down drunk. Despite his intoxicated state Katie succumbs to desire and Rill's charismatic Irish charm and they share spontaneous intimacy. The following day, Rill has no recollection of Katie's visit or their erotic interlude. When he does find out she is in town and plans to move in, Rill makes no bones about the fact he want's to be left alone to continue his self destructive path. Katie refuses to leave him.
Using Katie's nurturing and indomitable spirit, Ms. Kane slowly peels away the layers of Rill's issues and gives insight into the reasons behind his self loathing. With Katie's help and love Rill gradually pulls himself together and begins to heal. Addicted To You, isn't only a very hot erotic friends to lovers romance, it is also the story of a woman who is at the crossroads of her life and as a sort of a repressed gypsy finds kindred spirits in the townspeople of Vulture's Canyon.
Ms. Kane wrote a subplot into Addicted To You involving smarmy businessman Miles Fordham and his plans to add a casino operation to the golf club he owns which is situated by the town's lake. There is considerable animosity amongst the townspeople concerning this venture and fear with respect to the destruction of their green-spaces. The situation escalates until a suspenseful stand off results.
Drop dead gorgeous screen actor Everett Hughes is also introduced in Addicted To You. While Katie's brother plays a small secondary roll in the story, it is integral to the plot because his relationship with Rill has been strained due to a serious misconception.
Addicted To You is a story I thoroughly enjoyed, it provided laugh out loud moments along with scenes that provoked significant emotion. One comment I have to make is that the cover depiction of Katie doesn't do her justice. Katie Hughes has beautiful, long thick blonde hair which Rill loves. There are some particularly powerful scenes concerning "Shine's" (Rill's pet name for Katie) hair so I felt it was worth mentioning. Finally, I have to say that darn I just LOVED Rill's sexy Irish accent. Addicted To You is the first in the series of novels called A One Night of Passion, and Ms. Kane (a.k.a. Beth Kery) has shared that Everett's story is next and I can't wait!

I give Addicted To You 5 bookies.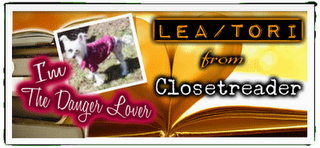 ***FTC Disclaimer: Most books reviewed on this site have been provided free of charge by the publisher, author or publicist. Some books we have purchased with our own money and will be noted as such. Any links to places to purchase books are provided as a convenience, and do not serve as an endorsement by this blog. All reviews are the true and honest opinion of the blogger reviewing the book. The method of acquiring the book does not have a bearing on the content of the review.