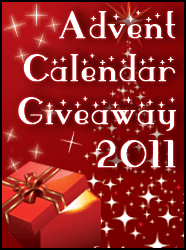 Welcome to the 13th day of Book Lovers Inc Advent Calendar. Each day we will offer you one great read in a giveaway on all 24 days till Christmas.
Today you will have the chance to win one of my absolute favorite books of the year, the hot erotic romance about the handsome "addictive" Irish screenplay writer and director, Rill Pierce and the feisty Katie Hughes, Addicted To You by Bethany Kane (Beth Kery). I've long been a devout fan of Beth's work and Addicted To You offers everything I've come to love about her stories. Complex characters, a riveting storyline, emotion, and PASSION. Katie, formerly a Beverly Hills tax attorney, quits her job, packs up her Maserati and heads to Vultures Canyon a very small Illinois town where Rill, wallowing in a well of self loathing has shunned his former illustrious career and is drinking himself to death. Katie is a weapon. Rill has been a friend for years (although she has secretly loved him) and Katie is determined to pull the brilliant playwright out of the gutter. Theirs is an emotional, fiery romance that kept me turning the pages from start to finish.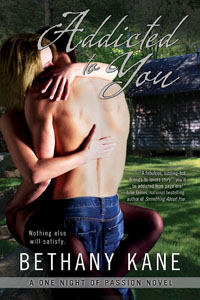 Purchasing Info: Author's Website, Amazon.com, Barnes & Noble, Powell's, Books-A-Million, Borders, Chapters, Goodreads, Kindle, Nook

Book Blurb:
Irish film director Rill Pierce fled to the tiny, backwoods town of Vulture 's Canyon, seeking sanctuary and solitude after a devastating tragedy. Once, his raw sex appeal and sultry Irish accent made women across the globe swoon. Now, he's barely recognizable…

But Katie Hughes, his best friend's sister, is not the type of woman to give up on a man like Rill. She blazes into Vulture's Canyon determined to save him from himself. Instead, she finds herself unleashing years of pent-up passion. In a storm of hunger and need, Katie and Rill forget themselves and the world. But will Rill's insatiable attraction to Katie heal his pain—or will it just feed the darkness within him?
The Review:
Addicted To You is a story I thoroughly enjoyed, it provided laugh out loud moments along with scenes that provoked significant emotion. Read the rest of the review.
~~~~~~~~~~~~~~~~~~~~~~~~~~~~~~~~~~~~~~~~
~*~*Giveaway*~*~

Thanks to Bethany Kane's (Beth Kery) generosity we have a copy of Addicted To You for one lucky commenter!
All you have to do is tell us have you asked Santa for books at Christmas? If so which ones?
(You can read our full giveaway policy here)
Please leave a valid email when placing your comment so we can inform you if you win.
This giveaway is open to everyone!
Giveaway ends on Saturday, December 24th; and we will announce the winner on Sunday.
Good luck!