Format Read: e-Book purchased by reviewer
Length: 190 Pages
Series: Xtreme Adventures Book I
Genre: Contemporary Erotic Romance, Ménage & More
Release Date: November 30, 2010
Publisher: Samhain Publishing
Formats Available: eBook, Kindle, Nook
Book Blurb:
Never venture out of bounds without a buddy—preferably two…

Dara's past four incredible years have been lived to the fullest. Along with her best friends, Kane and Jack, she's left no local wilderness unexplored, no ski slope unchallenged. Yet lately she wonders why they've never seen her as more than a buddy with breasts. When—or if—either man will cross that unspoken line.

It's a line Kane eyes harder every day. Since high school, he and Jack have shared everything. A condo, vacations—and their best girl. Kane's ready to get serious about his wilderness school and outfitter business, and that includes putting down roots. Preferably with Dara.

Wary of the men who've recently been sniffing around Dara, Jack has a growing sense that he or Kane better make a move soon, or they're going to lose out on their perfect match. Question is, who does she prefer…and who's going to bring their easygoing trio to an end?

Overhearing the boys arguing over her, Dara's floored—and torn. Choose between them? No way. Drastic measures are called for, a plan for their annual holiday getaway that will clarify her feelings once and for all—or lose everything in a sexual storm of whiteout proportions.

Warning: Old friends turned lovers can get into the most trouble—exhibitionism, bondage, spanking. Anal sex, oral sex, unauthorized use of ski safety harnesses, icicles in the hot tub… The author apologizes in advance for any melted monitors.
My Thoughts:
In Falling, Freestyle, Vivian Arend has crafted a smoking hot ménage à trois friends to lovers erotic romance. Dara, Jack and Kane have been the best of friends for 4 years, they live in the same apartment building, hang out in their off time, and they share a passion for extreme alpine sports. Dara and Jack are skiers, Kane is a snow boarder.

What Dara has been feeling for the guys for some time has surpassed friendship and has edged into the "I want to jump both your bones" risqué neighborhood. What she doesn't realize is that the guys are lusting after her as well and have even talked about it. The problem is that there are two of them and only one Dara and if she chose one of her friends over the other it was sure to break up their special friendship. Dara wants the sexual fantasy with Jack and Kane and cooks up a plan to entice them both into her bed on their annual week long outdoor adventure.
This story is darn fun, Ms. Arend detail the sexual exploits of these three daredevils as they step past what is a close friendship into an exploration of the bounds of sexual intimacy. Her graphic imagery of the mountains and Dara, Jack, and Kane's freestyle alpine adventures is outstanding. There is an explicit ménage scene in this story, but you should also expect voyeurism, and outdoor activities which include just about every sexual permutation you can think of including foreplay on a chair lift! (I never would have thought of that one! lol) The dialogue between Dara, Jack and Kane is wonderful and the banter between the guys perfect. Each chapter has a short term definition related to the alpine code and, in my mind, a specific innuendo not related to skiing in the least.
Alpine Responsibility Code
Rule #2–Plan ahead…

Falling, Freestyle © Vivian Arend
Yep-And Dara definitely does plan ahead! What I loved about this story is how after Dara drops the bomb about what she wants to happen when the trio reach the ski resort their relationship progresses over the course of the week to the point where the guys feel comfortable enough to share her sexually. Jack and Kane have issues and valid concerns about the destruction of their special friendship. The guys both deal with natural jealousy, and Kane especially, struggles to become comfortable in the setting of having sex with a woman in the presence of another man, even when said man is his best friend. I thought Ms. Arend did a stellar job in characterizing Dara, Jack and Kane, because while yes, it is about fulfillment of her sexual fantasies, each in his own way makes her happy.
It's not all smooth sailing, the threesome have to face reality when they return from the adrenaline high of their unique ski vacation and one of them doesn't see a long term relationship which includes two plus one as being viable even though feelings have progressed well beyond friendship. I did wonder how Ms. Arend was going to resolve the conflict and fears that could well prevent the Dara, Kane and Jack from having their HEA, however, at the end of the day I wasn't disappointed. Falling, Freestyle is also about three people who learn that they must communicate openly and honestly if there is any hope for their relationship to endure.
At it's heart, Falling, Freestyle, a friends to lovers romance but it is also the story of three people who love the adrenaline rush of extreme alpine sports and are not afraid to push their physical endurance and skill. IMHO it is fitting that Dara, Jack and Kane would also push the limits in their sexual relationship and fall-freestyle. 😉

I give Falling, Freestyle 4/5 Bookies
Rising Freestyle
Xtreme Adventures Book II
Coming July 5th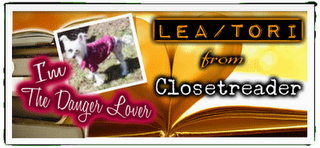 ***FTC Disclaimer: Most books reviewed on this site have been provided free of charge by the publisher, author or publicist. Some books we have purchased with our own money and will be noted as such. Any links to places to purchase books are provided as a convenience, and do not serve as an endorsement by this blog. All reviews are the true and honest opinion of the blogger reviewing the book. The method of acquiring the book does not have a bearing on the content of the review.