Format Read: e-ARC provided by Author for Review
Length: 112 Pages
Series: Xtreme Adventures Book II
Genre: Contemporary Erotic Romance
Release Date: July 5, 2011
Publisher: Samhain Publishing
Formats Available: eBook, Kindle, Nook
Book Blurb:
Melanie Dixon's body may have recovered from a horrific climbing accident, but her nerve is long gone. So is the natural enthusiasm for life she took for granted. Tired of being scared, beyond ready to conquer her fears, she pulls up stakes and moves to her brother's new hometown to start over. Her first step is the most terrifying—to tackle the wall at the local climbing center.




Derrick James is mesmerized by Melanie's dark beauty, and equally impressed with her climbing abilities and determination. Watching her retune rusty skills spurs a desire to partner with her—on and off the ropes. Melanie's a compelling mix of wit, sensuality and vulnerability, and it's his delicious task to convince her the scars on her body are no match for the heat rising between them.




Then a man from Melanie's past shows up, pushing their relationship to the edge. Nathan King wants photographs for a "where are they now" series, but his side agenda is more personal in nature. A proposal that brings her out of her sensual shell and onto a precarious sexual ledge. Where trust is crucial…and too easily shattered.

Warning: This book may cause heart-pounding, body-shaking adrenaline attacks—and that's before they leave the climbing gym. Contains blindfolds, ropes and a healthy dose of voyeurism. Go on—you know you like to watch.
My Thoughts:
Rising, Freestyle, the second novella in Vivian Arend's Xtreme Adventures series is the story of a woman's journey to emotional heath and happiness following a life altering accident. Melanie was a world class climber who suffered severe injuries after a 30 foot fall down a granite cliff. Three years have past and while she has physically healed she continues to suffer a lack of confidence and low self esteem due to massive scars that cover half her body. To make matters worse, she endured rejection at the hands of the first man she dated because of her scars. Melanie also experiences panic attacks related to climbing, a sport that was her life before the accident. She desperately wants to regain her confidence and control, and therefore signs up for private lessons with seasoned coach and instructor Derrick James who owns a local climbing center.
Derrick is one of my favorite Vivian Arend heroes. He is a confident, kind, tall dark and handsome athlete, with an eye popping ripped physique. He is also inherently patient and kind. Derrick does not see Melanie as a victim with scars. He sees a beautiful determined woman and he wants her. He not only coaches her regarding climbing technique, he works to help her regain her confidence, and when the time is right he asks her out.
"After the lust-inspiring grope they'd shared, she wasn't that concerned Derrick wouldn't be able to get a response out of her.

But would he be able to handle what her body looked like under her clothing? And was she really ready to let anyone see the scars? The lingering pulse of interest said she might be willing to find out.

She walked back to the climbing center, the air warm enough she didn't need a jacket with the long-sleeved shirt she wore like protective armor. Hiding from the stares of other people on the street had become second nature to her by now–and took far less energy."

Rising, Freestyle © Vivian Arend
Rising, Freestyle, is another smoking hot Vivan Arend erotic romance and like it's predecessor Falling, Freestyle, the love scenes combine sport and sensuality. 😉 Derrick nurtures Melanie through her fears about being intimate with a man and she rewards him with a passionate response.
Enter photographer Nathan King, the older brother of Melanie's best friend and a man she had a major crush on as a kid. Nathan approaches Melanie about taking photographs of her for a magazine human interest story concerning her accident and recovery. Nathan's interest in Melanie is for more than just photographs.
I thought Ms. Arend created a very unique relationship dynamic between these three people. This is not a ménage story, the erotic scenes do however include voyeurism, exhibitionism and bondage using climbing ropes (lol). Thanks to two exceptional guys, at the end of the day Melanie regains her self esteem and confidence. I will say that Melanie has a heartwarming HEA with one man. As for the 'other' guy? Well never fear, because of the way Rising, Freestyle is crafted I didn't feel sorry for him but would love to read his story and hope Ms. Arend has plans for him.
Kane, from Falling, Freestyle is Melanie's brother and he, Jack and Dara play minor roles in this story. I do feel Rising, Freestyle can be read as a standalone, but I think most readers will be interested in reading the first novella in the series. I am very much looking forward to reading more of Ms. Arend's Xtreme Adventures. 🙂
I give Rising, Freestyle 4 1/2 Bookies
Xtreme Adventures Book I
Now Available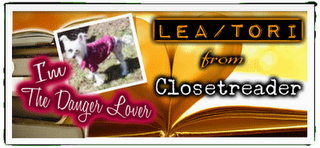 ***FTC Disclaimer: Most books reviewed on this site have been provided free of charge by the publisher, author or publicist. Some books we have purchased with our own money and will be noted as such. Any links to places to purchase books are provided as a convenience, and do not serve as an endorsement by this blog. All reviews are the true and honest opinion of the blogger reviewing the book. The method of acquiring the book does not have a bearing on the content of the review.