We are very happy to welcome Erastes here at Book Lovers Inc today. she writes gay historical fiction and her latest novel, Muffled Drum
, is released today. Today she will tell us about dreams and what it feels like when they come true. Please be sure to stay till the end for your chance to win. 
Thank you Susi and The Book Lovers Inc for allowing me a guest post here.
I'm Erastes and I'm a female writer of gay historical fiction. My first book was published in 2006 and I've had a real blast ever since, meeting some really amazing people.
I'd like to talk about dreams a little before I introduce my new novel which is out today(!). Dreams are funny things, you can go around thinking "wouldn't it be nice if…" but not really thinking about anything happening and then suddenly you find you are actually living your dream and you don't know how it happened.
I always wanted to write but never thought in a million years I ever would, and as for writing full-time? Well that was never going to happen was it?
But I wrote a gay Regency-(Standish)-and sent it out–and after a year of rejections (because this was 2003-4 and no-one really knew what to do with it) it finally got picked up by PD Publishing and wonder of wonders–it sold! People were reading it! People were emailing me and telling me what they thought of it! (another dream–if you'd told me back in 2003 that I'd ever have readers' letters I would never have believed you)
I remember chatting to my mother about the whole process and she would say "oh well, in a few years you'll be writing for Mills and Boon" (who are Harlequin in the States as you probably know) and I'd say "Yeah, right…"
And here I am, just a few years later, writing for Carina, an imprint of Harlequin! So it just goes to show, that life takes us funny places but having dreams can help you keep going when you've had that 40th rejection, and you really want to give up.
Don't Give Up.
And talking of not giving up, that's one of the themes of my release today –
MUFFLED DRUM.
It's set during the short but bloody war of 1866–The Austro Prussian War and is the love story of Mathias, an eager young lieutenant in the Prussian Cavalry and Rittmeister Rudolph von Ratzlaff. They decide to resign their commissions, to avoid any scandal landing upon them, because they are sure someone will notice their affinity with each other. Resigning during active service was tantamount to cowardice–although an officer could do this–and it would have been social suicide for them both, so it's a massive step. They meet on the morning before the battle, agree to meet up afterwards and leave in the evening.
As anyone with any knowledge of narrative causality, this is bound to mean something goes horribly wrong–and it does. Rudolph takes a blow to the head which knocks out two years of memories–including every single memory of Mathias, and Mathias has already resigned.
The story follows the decisions the men have to make and the trip they take together as they get to know each other (on Rudolph's side at least) all over again–and the complications that two years' missing memory can cause. Does Mathias give up on his lover?
You'll have to read the book and see!
Have you ever felt like giving up with your writing? Or if you aren't a writer, have you ever wanted to give up on something? Or perhaps you have? How did it work out for you? 
I'll be interested in hearing your stories.
One commenter will win a copy of Muffled Drum, so don't be shy!
Thanks for listening!
About The Author:
Erastes is the penname of a female writer who lives in Norfolk in the UK. She has written eight novels and over 20 short stories. She loves cats and cheese but only one of those is any good with toast. Check out her other novels on her website
www.erastes.com
She can also be found on
Twitter
and
Facebook
.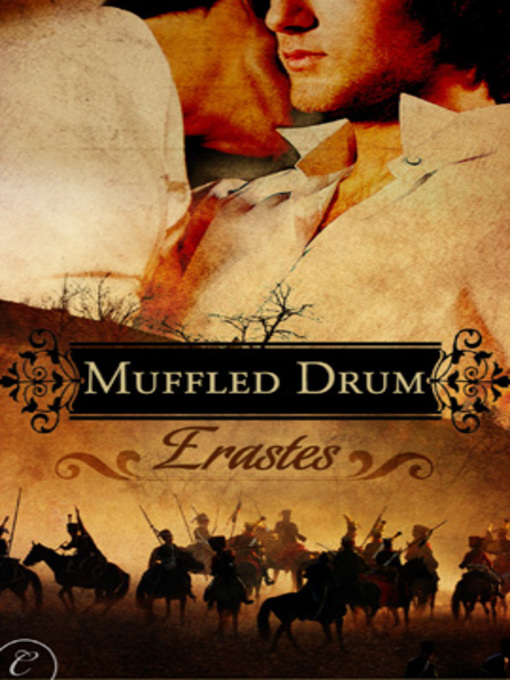 About the Book:
Bohemia, 1866
They met in a port-side tavern, their lust-filled moments stolen from days of marching and madness. After eighteen months, Captain Rudolph von Ratzlaff and First Lieutenant Mathias Hofmann have decided to run away from everything they hold dear. Resigning their commissions is social suicide, but there's no other choice. Someone will eventually see Rudolph's partiality toward Mathias.
Now their plans have gone horribly awry… When Mathias goes to Rudolph's tent after their last battle, his lover looks at him without a hint of recognition. Mathias can hardly believe the man he knew is gone. He wants to fill in so many of Rudolph's missing memories, but the doctor says a shock could result in permanent damage. The pain of seeing Rudolph on a daily basis, when Rudolph doesn't remember their love, is excruciating. Now Mathias must decide whether he wants to fight for the man he loves or forget him completely…
~~~~~~~~~~~~~~~~~~~~~~~~~~~~~~~~~~~~~~~~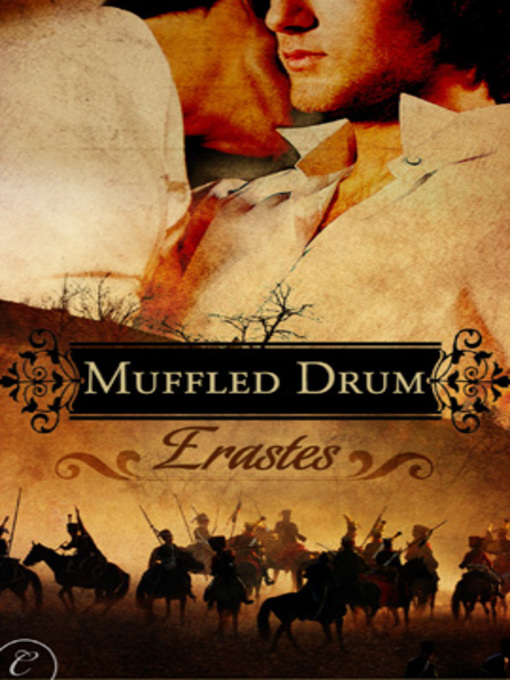 Erastes generously offered an ebook copy of Muffled Drum to a lucky commenter.
All you have to do is answer at least one of Erastes' questions: 
Have you ever felt like giving up with your writing? Or if you aren't a writer, have you ever wanted to give up on something? Or perhaps you have? How did it work out for you? 
(You can read our full giveaway policy here)
Please leave us a way to contact you.
(Email address or twitter name – no way to contact you – no entry).
This giveaway is open worldwide!
Giveaway ends on Saturday, July 17 and we will announce the winner on Sunday.
Good luck!