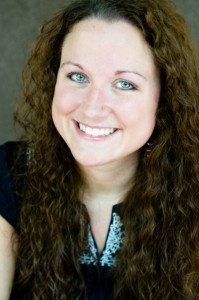 We are delighted to welcome back Katie Reus to BLI today! I've long been a fan of Katie's romantic suspense stories. She writes awesome appealing Alpha heroes for her well crafted, thrilling and action packed plots. Katie is here to celebrate the upcoming publication of her latest novel Deadly Obsession, which will be available on August 15, 2011, from Carina Press. Katie is going to talk about one of the central characters key to any good spine tingling romantic suspense story…..
Villains:
Thank you so much to Lea for having me as a guest here today at Book Lovers Inc.! In a few days I have a romantic suspense (DEADLY OBSESSION) releasing from Carina Press and the villain in the story is definitely a baddie. I write romantic suspense and paranormal romance so there's always an element of darkness in my stories, but this guy takes the cake for being one of the worst of my villains.
I've written drug dealing villains, stalkers, villains with no compunction about kidnapping and using children as pawns, crazy doctors who like to experiment on people, but this guy…he is bad news. As a sociopathic sexual deviant, he's scary and shows no remorse for what he does. When I originally wrote this story it was about fifteen thousand words shorter but after I finished I realized something was missing. The villain, as bad as he is, needed to tell things from his point of view. It was the only way the story would be more rounded and come to life in the way I envisioned. This completely changed the tone of the book so after more rounds of edits and re-writes, Deadly Obsession ended up being much darker than I originally intended but the story is that much stronger for it.
Depending upon the type of book I'm writing dictates what type of research goes into it. Getting into the head of a serial killer took more research than I've done before and even though there were a few nights I had a hard time falling asleep (reading about people with little to no conscience is scary!) it was a very eye opening experience.
Who are some of your favorite villains in literature? And why? One commenter will be selected using random.org to win a digital copy of Deadly Obsession.
Deadly Obsession coming soon from Carina Press.
The chilling words of a killer: This is just the beginning…

Ten years ago, Lilly Carmichael left town without an explanation, breaking Braden Donnelly's heart. The death of her aunt has brought Lilly home–and face to face with memories she thought were long buried. Still getting over a traumatic incident from her work as an NSA agent, Lilly initially dismisses the face at her window as a figment of stress-induced paranoia.

Now the sheriff of Hudson Bay, Braden has spent the last year hunting a sadistic murderer. But his investigation is turned upside down when new evidence indicates that Lilly is the killer's next target. Determined to protect the woman he's never stopped loving, Braden must race against the clock to trap a dangerous psychopath—before it's too late…
About Katie Reus:
Katie has been reading romance since she was a kid and the addiction stayed with her into adulthood. Katie writes dark paranormal romance and sexy, fast-paced romantic suspense. Currently she writes for Carina Press, Harlequin Nocturne (Destined Mate, October 2011), and in early 2012 the first book in her paranormal series will release from NAL/Signet Eclipse (Alpha Instinct: A Moon Shifter Novel).
Where To Find Katie:
Website
Twitter
Facebook
~~~~~~~~~~~~~~~~~~~~~~~~~~~~~~~~~~~~~~~~
~*~*Giveaway*~*~
Katie has generously offered a digital copy of Deadly Obsession to one lucky commenter! 🙂
All you have to do is answer Katie's question noted above!
(You can read our full giveaway policy here)
Please leave us a way to contact you.
(Email in blogger profile or twitter name – no way to contact you – no entry).
This giveaway is open worldwide!
Giveaway ends on Saturday, August 27, 2011; and we will announce the winner on Sunday.
Good luck!