Hey Everyone!
We would like to introduce to you a brand new feature here at Book Lovers Inc (it's still so shiny and new this will be our tryout tour *winks*). 
I am happy to present 
That's the Question!
What is That's The Question? Well we think the name speaks for itself but no feature can go without a short introduction, so here it goes: in this biweekly feature we will discuss and debate on some of the most burning questions we book lovers ponder: series or stand alone novels? ebooks or paperbacks? sad or happy endings? etc. and we very much hope you'll join us in our discussion and share your two cents.
So for this inaugural post I would like to share with you my thoughts on a dilemma I revisit quite frequently: Ebooks or Paperbacks?
Before summer 2010 BK (=Before Kindle) if you had asked me this question I would have stared at you with the "what-an-idiotic-question-how-can-you-ask-something-so-obvious" look and replied with a firm and immediate "Paperbacks all the way". 
Now I would ponder before answering and I'm not sure my answer would be the same. What changed? I got myself an ereader and discovered the wonderfully comfortable and easy way of reading on such a tiny device, being able to take notes, highlight passages, mark up quotes for later reviews, add tons of bookmarks, look up expressions and even browse Wikipedia when I want to explore something I read about. 
I have to confess that I am the most surprised at my complete turn around: I was very anti-ebook when they emerged. I love the feel and smell of books, the excitement of leafing through the pages, of staring at a beautiful book cover and checking out its spine, so at first I was completely against ebooks as they lacked all these important things I loved and cherished about books. But in the one year I have had my ereader and got used to reading on it the easy access, the availability and the comfort all earned brownie points.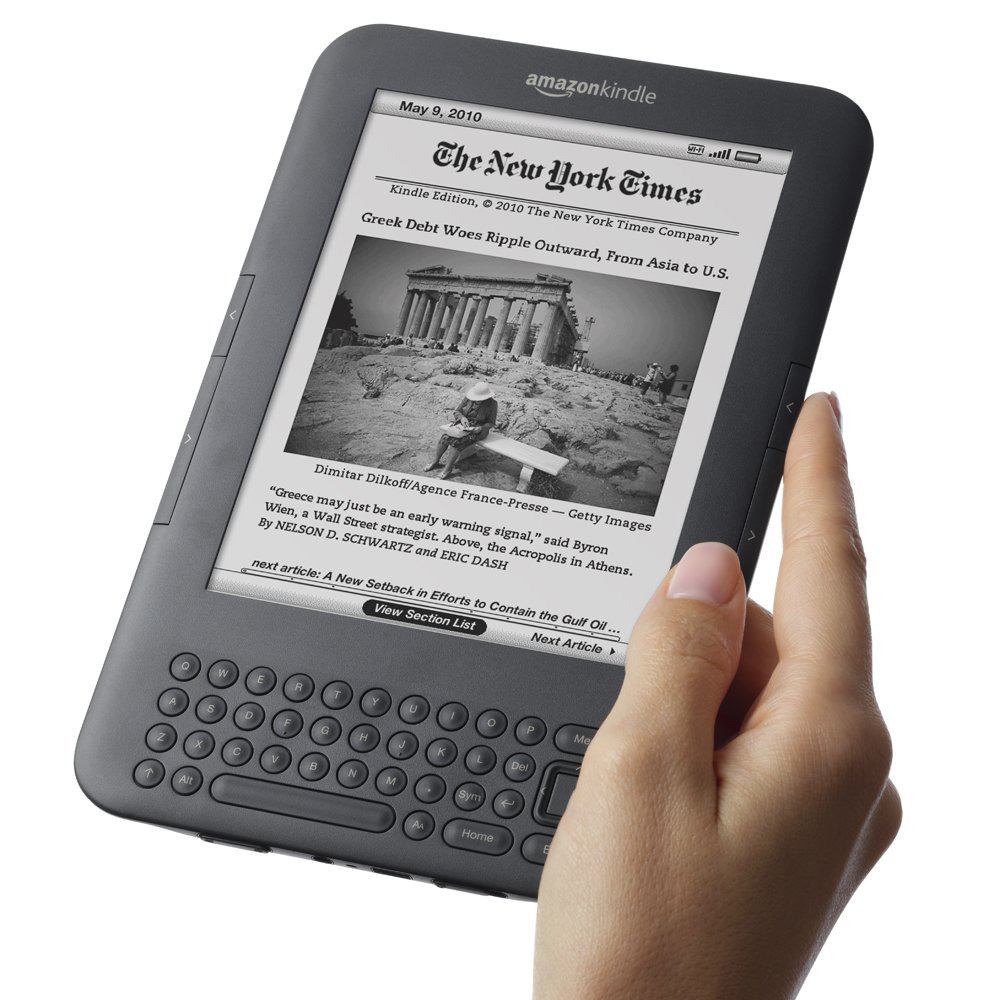 Nowadays I read 3-4 times as many ebooks as paperbacks. After the many ebooks it is weird at first holding a paperback once again in my hand (and quite tiring on my wrist trying to keep it open with one hand), I miss the easy way of highlighting quotes (I would never write in my physical books! I use bookmark post its, but they only serve to mark the passage I can't write notes on them and they aren't always on hand) and the easy access to the dictionary. And I haven't even started on how convenient it is to only take my Kindle on vacation with me and not to worry about running out of books or having to pay extra weight on the plane. It is wonderful to have thousands of books in my bag and the possibility of getting any more within seconds if I wanted to. But ebooks don't have that wonderfully enchanting book-smell, I miss looking at the covers on my shelf (though truth be told, my romance reading sky-rocketed now that I read them on my ereader where I don't have to hide the cheesy covers) and most of all, I can't leaf through the novel easily to check things here and there (and there is few things worst then discovering the novel ends at 95% and the remaining 5% are previews of different books, arrgh!).
So you have it. I'm still on the fence: I think I prefer to read on my ereader for practical reasons but I still miss a few of the physical book attributes.
Do tell me, what is your take on the Ebooks vs. Paperbacks debate? 
Do you read more ebooks or physical books?
Do you have an ereader, did it change your reading ways?
Do you miss anything about ebooks when reading paperbacks or vice versa?