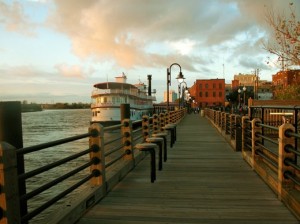 Today, we're heading back State-side to visit Wilmington, North Carolina. This lovely city, situated on the Cape Fear, has cropped up in several of Nicholas Spark's books, including Message in a Bottle and Dear John. It was also the area in which Dawson's Creek was filmed and is home to Screen Gems studios, which if you're a movie fan (read: credit reader) like myself, you'll know what that means.
Let's take a look to see why its scenery has been such a popular location for filming…and writing about:
With these images, it's easy to see why this area garners the attention it does! Have any of you visited Wilmington? Have I convinced anyone else to add it to the wishlist?