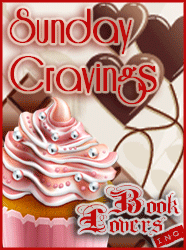 Hello my fellow Book Lovers! How was this week for you? Hope you all spend a wonderful weekend and you are ready now to face a new week with your batteries full!
The coming week is again full of some really exciting new releases that again, we had a hard time picking just one! So let's start and see which are our Sunday Cravings for the week to come 🙂
Lea: Breakaway by Deidre Martin
They had it all planned out: college, marriage, happily ever after. But it didn't quite work out that way…

Erin O'Brien was everyone's favorite in Ballycraig, while Rory Brady was the town's golden boy: the local lad who moved to America and became a professional hockey player. Rory promised to return to sweep Erin away to the life of her dreams in New York. But the bright lights and late nights turned his head and he never came back.

Two years later, Rory realizes he's made the worst mistake of his life. Heading back to Ballycraig, he's confident that all he needs to do is flash his winning smile and Erin will fall back into his arms. But Erin's moved on.

Racing the clock, Rory needs to prove to her that the man she fell in love with is still there. But can happy-go-lucky Erin risk it all and give another chance to the man who broke her heart?
Oh! Breakaway by Deidre Martin! I've got that one! Yikes I've got to get it read!
Stella: Sweet Enemy by Heather Snow
With a gaggle of husband-hunters vying for his attention, Geoffrey Wentworth, Earl of Stratford, finds Miss Liliana Claremont a notable exception. She has no desire to marry the son of the man she believes killed her father. Determined to find evidence of the crime, Liliana rouses the Earl's suspicions, as well as her own undeniable attraction to him.
Oh Sweet Enemy will finally be released! *Stella jumps up and down excitedly* I just read Sweet Enemy last week and was completely enchanted! So to all of you who are looking for a very well written, original historical romance which has an independent and unique heroine, a dashing hero and a pinch of mystery to go with the romance, you won't be disappointed by Sweet Enemy, it is truly wonderful!!
Amanda: City of Dragons by Robin Hobb
Once, dragons ruled the Rain Wilds, tended by privileged human servants known as Elderlings. But a series of cataclysmic eruptions nearly drove these magnificent creatures to extinction. Born weak and deformed, the last of their kind had one hope for survival: to return to their ancient city of Kelsingra. Accompanied by a disparate crew of untested young keepers, the dragons embarked on a harsh journey into the unknown along the toxic Rain Wild River. Battling starvation, a hostile climate, and treacherous enemies, dragons and humans began to forge magical connections, bonds that have wrought astonishing transformations for them all. And though Kelsingra is finally near, their odyssey has only begun.

Because of the swollen waters of the Rain Wild River, the lost city can be reached only by flight—a test of endurance and skill beyond the stunted dragons' strength. Venturing across the swift-running river in tiny boats, the dragon scholar Alise and a handful of keepers discover a world far different from anything they have ever known or imagined. Immense, ornate structures of black stone veined with silver and lifelike stone statues line the silent, eerily empty streets. Yet what are the whispers they hear, the shadows of voices and bursts of light that flutter and are gone? And why do they feel as if eyes are watching them?

The dragons must plumb the depths of their ancestral memories to help them take flight and unlock the secrets buried in Kelsingra. But enemies driven by greed and dark desires are approaching. Time is running out, not only for the dragons but for their human keepers as well.
That Robin Hobb series is fantastic! Love it so much. I have the second book currently on my tbr pile 🙂
Robin Hobb is a fantasy goddess (provided she is a woman which I'm pretty sure she is but if not, sorry for thinking she's a woman for the last decade).
So what about your Sunday Cravings?
Which of the books that hit the shelves next week are you dying to get in your hands?