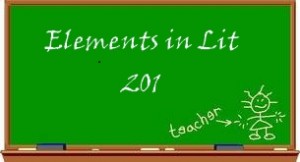 I've finally just finished reading Sarah MacLean's Love by Numbers series with the last installment of Eleven Scandals to Start to Win a Duke's Heart and I've discovered some recurring ideas, character, themes that bring the taste of life at that time to us, through historical romance novels.
The Regency Romance is made that much more appealing to its readers by the descriptions of the strict rules of society and of course, the main characters attempts to thumb their nose at said rules. With this in mind, I bring to you the top 6 exceptions to real Regency era rules. as portrayed in romance novels:
1- I'm bigger than you! We talked about the hierarchy of the British peerage before, but even if one character out ranks another, if they are smaller in demeanor and have done something to displease the hero of any tale, an intangible thing like rank won't hold back a man on a mission if he has sheer size on his side. (And all of the heroes tend to be big, strong men, right?) In the end, the smaller man walks away from the challenge meekly, clearing the path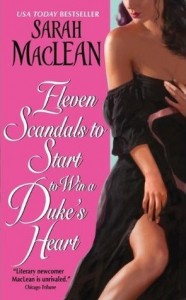 for the large (and usually hopelessly in love by this point) hero.
2- My scandal is not anywhere near as bad as your scandal. Any character fearing scandal in "the ton" always seems to find someone that has bigger issues going on, in the public view. This is almost always the saving grace that allows our hero and heroine to get together in the end. In real life, people were probably shunned, sent to convents, or even imprisoned for bad behaviour, but somehow in fiction, the really bad ones (ie. those attempting to take liberties on weaker characters, the drunkards, the gamblers) meet an appropriate/ well deserved fate, where the ones falling under the category of simply having made a mistake (the young, unmarried lass getting herself 'in the family way', for example), find some form of redemption. This makes readers happy, knowing that good or bad, these characters get their just deserts.
3- The Dowager. Any woman offering her opinion was certainly frowned upon during a time when they were seen as second rate citizens, regardless of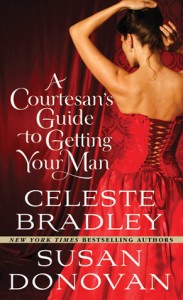 family ties. But a dowager, the mother of a nobleman who is usually just about to be ousted as Baroness or Duchess, etc., seems always able to take certain liberties without fear of reproach. This type of woman usually looks down on others in lower ranks from atop her stuck up nose, and perhaps even some that are considered scandalous (particularly in the dowager's eyes) of a higher rank. Somehow this woman feels it is her duty to right the wrongs, as she sees it, of those that act out of turn. This is ironic, when it is her own blabber-mouthed ways that usually end up coming to bite her back in the end. Personally speaking, I can see a little of this attitude as being correct the older I get, when I feel "the younger generation" have no concept of the outside world. Perhaps it's really true that you do get grumpy as you get older, which would be the fall back reason for the dowager's outlook.
4- The Courtesan. It is also ironic that in many tales, the courtesan has an large amount of sway in the Regency society. This is a woman that sells herself for sex to the wealthiest men in the land. It is only her status as highly sought after by such men that allows people to look the other way, when in reality, she is not much better than the common prostitute (according to the fiction.) Of course, the women in contention for the men's hearts (or wallets), do not see any difference with the courtesan, but a land ruled by men can easily be swayed by a little dirty pillow talk, right?
5- The Rake. The rake is the typical bachelor that prefers the unentangled courtesan's company over taking a wife that would bore him to tears. This makes him much more sought after by the single woman of the ton, as his exploits are made legendary. And really? What woman wouldn't take a challenge like this on, if she had any kind of spirit to her? Typically, the rakish noble (also known as a rogue, among many other sinfully fun names) is a handsome man, with plenty of land, a title, and all things a woman should be looking for in a mate. His only real downfall is his status, but in the end, there's always one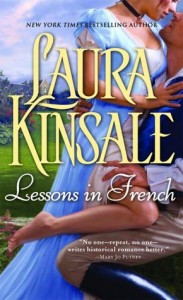 female out there that is able to tame him. *sigh*
6- The Wallflower. My favourite of the stereotypical characters in Regency Romance. The wallflower is a lady that is usually not the petite woman that is sought after by the eligible bachelors or is too shy to have anyone take notice. She would be found at a ball, hiding in a corner, very possibly with a book in her hand. (That's right folks, consider me a wallflower 😉 ) But she has some hidden qualities that will bring her to the attention of the hero in question, whether it's her challenge to the man in one form or other, or her quick wit and intelligence (thanks to all those books she's been reading). In the end, the wallflower becomes the belle of all balls from then on out.
Do these stereotypes sound about right? Are there any other characters in Regency Romances that deserve a spot on this list? What are some of your favourite books that feature these people?
And one last question that I put forth to you: Which character would you be in a historical romance? I'm still relatively new to this genre, but these have been my initial observations so far. I am looking forward to all of your thoughts 🙂