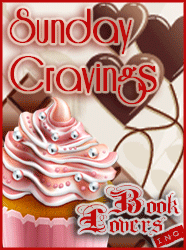 Hello my fellow Book Lovers! How was this week for you? Crazy enough? If that's the case, well, I seriously hope that all of you had a really nice weekend! Here in Greece tomorrow is a holiday, so, and I'm so happy to say that, I have to sit and rest for another day! Yeah!
Anyway, are you prepared for all the great releases of this week? Because believe me, publishers waited for the last week of February to empty our monthly budgets! So, sit comfortably, and let's start with our Cravings for this week!
Alisha, Amanda and Caro: Nice Girls Don't Bite their Neighbors by Molly Harper
Just as Jane Jameson's unlife seems to be stabilizing, fate sinks its fangs firmly into her butt. Despite her near-phobia of all things marital, her no-frills nighttime nuptials to her sexy boyfriend Gabriel are coming along smoothly. But the road to wedded bliss gets bumpy when a teenage acquaintance is fatally wounded in front of Jane's shop and she turns him to save his life. The Council pronounces Jane responsible for the newborn vamp until he can control his thirst.

Jane's kitchen at River Oaks barely holds enough Faux Type O to satiate the cute teen's appetite and maintain Gabriel's jealous streak at a slow simmer. As if keeping her hyperactive childe from sucking the blood out of the entire neighborhood isn't enough to deal with, the persnickety ghost of Jane's newly deceased Grandma Ruthie has declared a war on the fanged residents of River Oaks. Suddenly,
choosing monogrammed cocktail napkins and a cake that she can't eat seems downright relaxing in comparison.

Tensions inside the house are growing…and outside, a sinister force is aiming a stake straight for the center of Gabriel's heart. Most brides just have to worry about choosing the right dress, but Jane fears that at this rate, she'll never make it down the aisle for the wedding all nice girls dream of…
Alisha: When I finished book three in this series, I would've sworn it looked like that was all there would be…a fabulous, funny, witty trilogy, no more. I'm SO glad Molly Harper decided to revisit her characters, because they're so lovable and sweet.
Amanda: Yay Molly Harper! I love love her work!
Caro: Woohooo the New Molly Harper book is coming out!! I just love her books, they're so funny. I was so happy when I heard there would be a sequel to the trilogy. *g* I will be getting the Audiobook because the narrator is just perfect. She has an accent that makes it even funnier.
Caro and Stella: Devil's Luck by Carolyn Crane
THERE'S A THIN LINE BETWEEN LOVE AND DOOM.

No wager is too outrageous for Simon Fitzgerald, the most reckless of the Disillusionists. His dark secrets drive him to take increasingly extreme risks, but he's never lived so quite so dangerously as when he hooks up with Midcity's most powerful prognosticator.

Fawna Brady is tormented by the destinies she sees for those around her. To Fawna, knowledge of the future is a cage she'd do anything to escape. She's stunned to discover a taste of the freedom for which she yearns at the side of Simon, the one person in the world who despises everything she is, everything she stands for.

Simon's defiant attitude toward destiny captivates Fawna, but will her love destroy him? And will Simon rush headlong into the delicious doom she offers?
Caro: I'm so excited to get Simon's story! He's just awesome like that. He's probably up to no good as usual 😉
Stella: I'm with Caro, I SO cannot wait to read Simon's story!!
Alisha and Stella: By a Thread by Jennifer Estep
When killing people is your job, there's no such thing as a vacation.

Then again, how often does an assassin live long enough to enjoy her retirement? In this line of work, you either get lucky or you get dead. And since I destroyed my nemesis Mab Monroe a few weeks ago, all of Ashland's lowlifes are gunning to make a name for themselves by taking out the lethal Spider—me, Gin Blanco. So I'm leaving behind my beloved barbecue joint and heading south with my baby sister, Bria, to cool my heels in a swanky beach town. Call it a weekend of fun in the sun.

But when a powerful vampire with deadly elemental magic threatens an old friend of Bria's, it looks like I'll have to dig my silverstone knives out of my suitcase after all. Complicating matters further is the reappearance of Detective Donovan Caine, my old lover. But Donovan is the least of my problems. Because this time, the danger is hot on my trail, and not even my elemental Ice and Stone magic may be enough to save me from getting buried in the sand—permanently.
Alisha: And so a new story arc begins. Back when the series began, it seemed like the books would stop at the fifth one, owing to the nature of the story arc. So I'm wonderfully pleased that we get to see more Gin Blanco for at least a few more rounds…but apparently not before she gets to go on vacation (you go, girl!).
Stella: I'm as well very excited for the latest Elemental Assassin novel by Jennifer Estep. Thankfully she is such a prolific author, one of her books is always released, and thus making me very, very happy 😀
So, so many books hit the shelves this week, that believe me we had a hard time picking just a few of them 🙂
From all the amazing releases of the week, which are those that will leave you poorer this month?