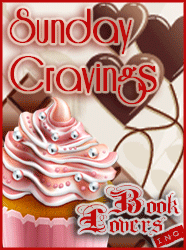 Hello my fellow Book Lovers everywhere in the world! How is your weekend? The heat currently in Greece is insufferable so probably when this post will go live I will be reading a cool story while sunbathing at a beach trying to forget how hot this whole week was 😛
The last week of July is here and there's a huge variety of books being released. And that's a good thing because July was a pretty slow month bookwise. So, let's see which are our Sunday Cravings for this week 🙂
Stella: Hero's Redemption by Georgie Lee
London, 1817

Devon, the Earl of Malton, is a hero for his deeds at the Battle of Waterloo. But he suffers terrible nightmares, and drinks himself to sleep most nights. A habit he vows to break when he awakes one morning to find a woman sharing his bed, no memory of how she got there, and her angry brother at his door.

Cathleen is mortified when her wastrel brother and his greedy wife propose a blackmail scheme involving the earl, but as a penniless war widow she's at their mercy. She goes along with the plan and sneaks into Devon's bed one night, and ends up comforting him through a night terror.

Charmed by her beauty and kindness, Devon determines that rather than pay the blackmail, he will offer his hand in marriage to Cathleen. Although she is deeply attracted to the stoic earl, Cathleen cannot understand why Devon would want to marry her. What she doesn't know is that Devon owes her a debt that can never fully be repaid…
I Loved Georgie Lee's previous HR set in Ancient Roman times, so I can't wait to read her Regency novel, especially as it has such a wonderfully wounded and toirtured hero.
Caro and Cass: Magic Rises by Ilona Andrews
Atlanta is a city plagued by magical problems. Kate Daniels will fight to solve them—no matter the cost.

Mercenary Kate Daniels and her mate, Curran, the Beast Lord, are struggling to solve a heartbreaking crisis. Unable to control their beasts, many of the Pack's shapeshifting children fail to survive to adulthood. While there is a medicine that can help, the secret to its making is closely guarded by the European packs, and there's little available in Atlanta.

Kate can't bear to watch innocents suffer, but the solution she and Curran have found threatens to be even more painful. The European shapeshifters who once outmaneuvered the Beast Lord have asked him to arbitrate a dispute—and they'll pay him in medicine. With the young people's survival and the Pack's future at stake, Kate and Curran know they must accept the offer—but they have little doubt that they're heading straight into a trap…
Caro: Squeeeee omg yes yes yes!!!! I cannot wait. This is THE book I want, need, crave! !! Gahhh i won't even explain why…it's just too awesome for justification 😉
Cass: IS there ANY other book being released this week other than THE Kate Daniels?! No. The answer is no.
Stella: Frigid by J. Lynn
For twenty-one-year-old Sydney, being in love with Kyler isn't anything new. They'd been best friends ever since he pushed her down on the playground and she made him eat a mud pie. Somewhere over the years, she fell for him and fell hard. The big problem with that? Kyler puts the 'man' in man-whore. He's never stayed with a girl longer than a few nights, and with it being their last year in college, Syd doesn't want to risk their friendship by declaring her love.

Kyler has always put Syd on a pedestal that was too high for him to reach. To him, she's perfect and she's everything. But the feelings he has for her, he's always hidden away or focused on any other female. After all, Kyler will always be the poor boy from the wrong side of tracks, and Syd will always be the one girl he can never have.

But when they're stranded together at a posh ski resort due to a massive Nor'easter, there's nothing stopping their red-hot feelings for each other from coming to the surface. Can their friendship survive the attraction? Better yet, can they survive at all? Because as the snow falls, someone is stalking them, and this ski trip may be a life-changer in more ways than one.
I love friends to lovers stories and so far what I have read from J. Lynn was amazing, so maybe it's high time I read my very first New Adult book… 😉
Caro: Hers at Midnight by Judith James
HOW EASILY ONE'S HEART CAN BE STOLEN… Some call him Gentleman Jack. The papers prefer Swift Nick. The only name Jack Nevison never uses is the one left to him by his abusive aristocratic father. Jack wants nothing to do with his heritage; instead, he preys on the wealthy, stealing coin (and the occasional kiss) on England's darkest roads. Jack's dangerous deeds are legend, yet the thrill of a highwayman's life is growing cold…until he meets Arabella.

DEPENDS UPON THE THIEF

Beautiful and bold, Arabella Hamilton may come from the world Jack despises, but she's a kindred spirit at heart. Their attraction is immediate and consuming, and with each encounter they risk more. Yet they remain on opposite sides of the law…and society. To be together, one of them will have to give up their world forever.
I have been waiting for this book since they first announced the release…2 years ago! Judith's books are always a treat. Im really looking forward to reading it!
Marlene: The Thinking Woman's Guide to Real Magic by Emily Croy Barker
An imaginative story of a woman caught in an alternate world—where she will need to learn the skills of magic to survive

Nora Fischer's dissertation is stalled and her boyfriend is about to marry another woman. During a miserable weekend at a friend's wedding, Nora wanders off and walks through a portal into a different world where she's transformed from a drab grad student into a stunning beauty. Before long, she has a set of glamorous new friends and her romance with gorgeous, masterful Raclin is heating up. It's almost too good to be true.

Then the elegant veneer shatters. Nora's new fantasy world turns darker, a fairy tale gone incredibly wrong. Making it here will take skills Nora never learned in graduate school. Her only real ally—and a reluctant one at that—is the magician Aruendiel, a grim, reclusive figure with a biting tongue and a shrouded past. And it will take her becoming Aruendiel's student—and learning magic herself—to survive. When a passage home finally opens, Nora must weigh her "real life" against the dangerous power of love and magic.

For lovers of Lev Grossman's The Magicians series (The Magicians and The Magician King) and Deborah Harkness's All Souls Trilogy (A Discovery of Witches and Shadow of Night).
I've seen this one tons of places, described as a grown up version of Harry Potter crossed with Deborah Harkness' Discovery of Witches and maybe a pinch of Lev Grossman's The Magicians thrown in for spice, but from the point of view of a female academic who gets tossed into a world where magic works and has to make it make sense. I loved all the books they say this one is supposed to be like, so I can't wait to see if it really is all everyone says it is. The title character is supposed to be a "thinking woman" after all!
Stella and Anna: Midnight Frost by Jennifer Estep
Here we go again …

Just when it seems life at Mythos Academy can't get any more dangerous, the Reapers of Chaos manage to prove me wrong. It was just a typical night at the Library of Antiquities — until a Reaper tried to poison me. The good news is I'm still alive and kicking. The bad news is the Reaper poisoned someone else instead.

As Nike's Champion, everyone expects me to lead the charge against the Reapers, even though I'm still hurting over what happened with Spartan warrior Logan Quinn. I've got to get my hands on the antidote fast — otherwise, an innocent person will die. But the only known cure is hidden in some creepy ruins — and the Reapers are sure to be waiting for me there …
Stella: Yay! the newest Mythos Academy book is here!! *Stella does happy dance* Although I'm still 1.5 books behind I can't wait to read them back to back, I just love the exciting world Jennifer Estep has created for Gwen and co. and Logan is a wonderful hero 😉
Anna: Mythos Academy is one of my favorite YA series currently! Jennifer Estep delivers a story full of action and really sweet romance that I just can't get enough of!
What are your Sunday Cravings for this week?