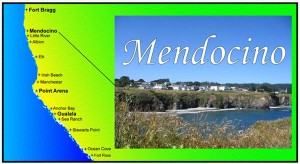 I've been reading The Wolf Gift by Anne Rice, and in it, her version of the werewolf travels through San Francisco and further on north through California. I thought it would be neat to check out Mendocino, California, being it's one of the names in her book.
The Wolf Gift takes place (at times) in a remote area on the Pacific Ocean and surrounded by redwood trees that have a particular meaning for some of the characters. The images Rice offers are ones of lush nature but with a certain wild, savage, untouchable feel. I think in searching out some of these images, I would agree, but this area is certainly one filled with raw beauty also. Let's check it out:

(This photo of Mendocino is courtesy of TripAdvisor)
Have any of you been to Mendocino? Would it live up to my new romanticized visualization of it? I'd love to hear what you think!
For some more wonderful pictures of Mendocino, check out this website" Lee Rentz Photography