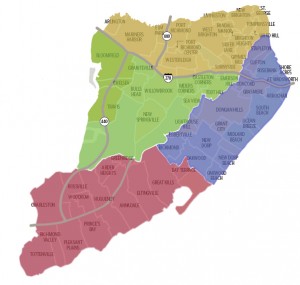 Today we're heading off mainland America, to the destination of Staten Island, thanks in part to Clarissa Yip's True Connections. I've heard the name before but don't really know much beyond the need to travel by ferry to get there. Funny, when I was looking for images, more often that not, it was the ferry that was highlighted.
Yip's story takes place in Grant City, part of Staten Island, but I thought we'd take a look at the whole thing. For me, Staten Island means summer rides, boardwalks, and amusement parks. Let's see how my knowledge compares:
While the pictures I chose kind of molded to my idea of the Island, it looks like there's far more to Staten Island 🙂 What do you think? Would you visit? Personally, I'm suddenly craving a corn dog….