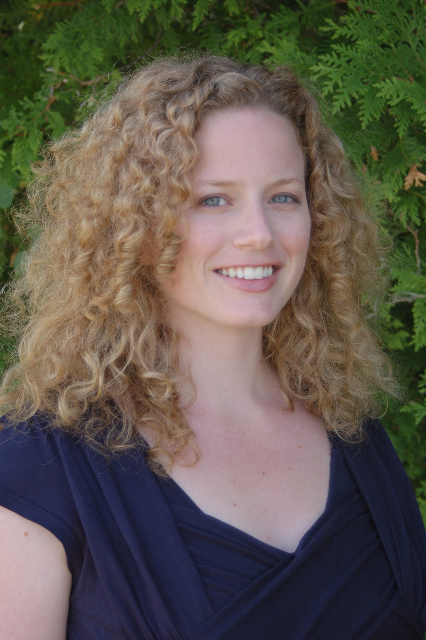 We're very excited to welcome bestselling historical romance author Kate Noble to BLI today! She stops by to talk about the relationship between music and her writing. For Kate, certain music perfectly encapsulates the emotion and tone of a scene or story, making it into a soundtrack of sorts. Today, that soundtrack is to her latest release, If I Fall, a story of betrayal and redemption–perfect for the most poignant of music. Please give her a warm BLI welcome!
The Soundtrack of If I Fall.
Like many authors, I write to music. Plugging my headphones in and shutting out the rest of the real world helps me to inhabit the universe I'm currently mucking about in. If I'm in the middle of writing an action scene, I'll generally queue up the soundtracks to epic movies, like Gladiator and 28 Days Later. If I'm writing an emotional scene, Jeff Buckley suddenly becomes my muse. But there are always songs that speak to the story so directly, so intimately, that they become entirely associated with your story. They become its soundtrack.
For If I Fall, which underneath its swash and buckle, is really a tale of two people dealing with loss, and after living through disappointed expectations, finding a greater happiness than they ever dreamed.
"Someone Like You" by Adele
"Nevermind, I'll find someone like you."
Possibly the most poignant break-up song, or post-break up song, in the last decade, "Someone Like You" by Adele has been playing on Top 40 radio hourly for the last 6 months, and it perfectly encapsulates the regret and pain having to move on from a relationship that ended, and make your way in the world again. Find someone else. Try to be happy with a life that wasn't the one you had once planned on.
Sarah Forrester knows that only too well, since she her heart was cruelly broken when her fiancé, a duke, calls of their engagement, as he is in love with someone else. It not only breaks her heart, but makes her social prospects incredibly daunting. So to survive she has to pick herself up, and transform into something else. To protect her vulnerable heart, and survive socially, she turns herself into the Golden Lady the most sought after young lady of the Ton, the life of every party. It's the only way to deal with her pain.
"Waiting for the End" by Linkin Park
"I know what it takes to move on. I know how it feels to lie…"
Lieutenant Jackson Fletcher knows, only too well, what Sarah is going through – because he too, has to embark upon a life he hadn't planned on. A Navy man, his ship takes heavy damage, and limps back into London. Since in 1823, the seas are calm with peace for Britain, Jack has to deal with the very real possibility that the Navy doesn't need him on another ship. And he would have to become something other than what he'd planned for his life.
Childhood friends, when Jack sees Sarah again, he knows immediately that the Golden Lady façade is just a front, and that the real Sarah Forrester is hiding beneath it.
"Fix You" by Coldplay
"Lights will guide you home, and ignite your bones, and I will try, to fix you."
"Fix You" is a song about sympathy. About being the crutch for your best friend to lean on when they need it. And Jack knows, that whether or not she realizes it, Sarah needs a crutch right now.
Jack will do anything, to try and reach the true, happy and sweet girl he knows Sarah to be. It may be silly, it may be funny, and it may even be a little dangerous, but he will do anything to reach the girl who was always the brightest light in his life.
Of course, Jack's desire to bring out the real Sarah takes them in unexpected directions, and starts them out on an adventure neither of them could have ever predicted.
There are other songs of course (since Jack is a Navy man, I was deeply tempted to put "HMS Pinafore" on this list) but these three hit at the emotional core of the story, and every time they come up on my iPod, I am transported into Jack and Sarah's world, and their truly one-of-a-kind romance.
Where to find Kate:
Website | Blog | Group Blog | Twitter | Facebook | Goodreads
If I Fall by Kate Noble
Book #4 in The Blue Raven series

Every great romance comes with a risk…

After a duke's betrayal, the resilient Sarah Forrester reinvents herself as the Golden Lady: society's leading light, the beautiful and witty life of the party. It's all a façade of course-one that protects her from another intimate disloyalty. When her old friend, Lieutenant Jackson Fletcher, returns to London, he is determined to rediscover the true and trusting Sarah he once knew. It'll take more than a kiss and a promise. It might even call for an innocent and necessary deception.

Then Jackson is enlisted to help capture the lead suspect in a murder— a man who happens to be Sarah's most ardent suitor. Jack must continue the deception, and weathering this newest and gravest betrayal will be Sarah's ultimate test. But as Jack's passion for her grows, he must also reveal his own secrets. And as the killer turns his attention to his pursuers, more than love and trust is put at risk.

Buy at: Amazon | Barnes & Noble | Books-a-Million | Book Depository
~~~~~~~~~~~~~~~~~~~~~~~~~~~~~~~~~~~~~~~~
~*~*Giveaway*~*~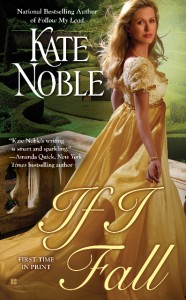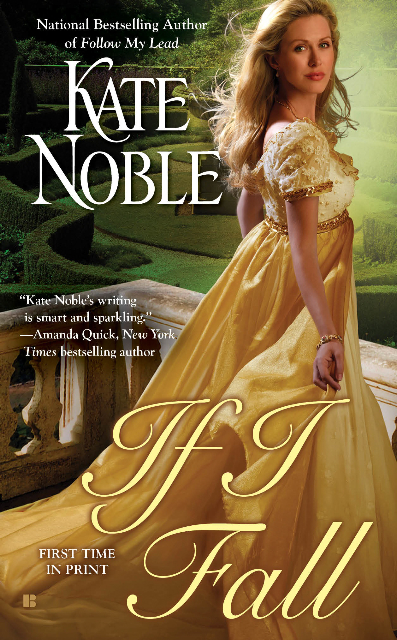 Up for grabs today is a copy of If I Fall for TWO lucky commenters (one in U.S., one outside of U.S.)!
All you have to do is leave a meaningful comment about the interview or tell us: do you listen to music while you read and/or write?
(You can read our full giveaway policy here)
Please be sure to include a valid email address in the comment form (need not be in the actual body of the comment).
This giveaway is open to all–please specify in your comment if you are in the U.S. or outside of the U.S.
Giveaway ends on Saturday, May 12th, 2012; we will announce the winner on Sunday.
Good luck!