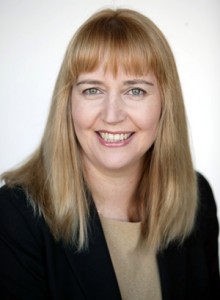 Today we are very happy to welcome Bronwen Evans here at Book Lovers Inc. Bronwen is here today to celebrate the release of her newest book, Invitation to Scandal with all of us and discuss about villains! Who doesn't love a sexy historical romance and a discussion about hidden villains? I know I do 🙂
And as always, don't forget to check at the end of the post how you could win your own copy of Invitation to Scandal! And also, keep in mind, that there will be a Grand Prize at the end of the Tour: a year's subscription to RT Book Review Magazine, a $50 Amazon or B&N Voucher PLUS… a Book Basket of 30 SIGNED by the AUTHORS books!!! Quite a lot, right?


First of all, I'd like to say thank you very much to Book Lovers Inc for hosting me today. I'm thrilled to be here on the INVITATION TO ROMANCE book tour for my new Regency romance, INVITATION TO SCANDAL
If you had the chance to read my debut, INVITATION TO RUIN, you'll know that I wrote a very dark 'realistic' villain in the book. I wanted the villain's upbringing in that story, to contrast with my hero's life. They'd had the same childhood, both growing up in the cruel world of slave trading, yet the villain grew inherently evil, while my hero survived and was inherently good.
Well, in INVITATION TO SCANDAL, I wanted a villain that remained hidden for the entire book. That is hard work I have to say. Why, I hear you ask, was that important? Because this book is about Rufus Knight, Viscount Strathmore's search for redemption. He hopes the villain (a French spy) can tell him about his father's supposed treason and solve his father's death. So if the villain is revealed at the beginning of the story then the search for the spy, for you the reader, is over. I wanted you to be right there with Rufus as he tries to capture the spy. You'd experience his frustration at making very little progress, and see why he is so very keen to bed; whoops I mean seduce, information out of our heroine, Rheda Kerrick.
To catch his spy, Rufus must first find 'Dark Shadow', a notorious smuggler. The spy is using Dark Shadow's network to send his communiqués. The story starts with Rufus catching Rheda with an unstamped barrel of French brandy and he's determined to seduce her for information—the fact he's wildly attracted to her is like a huge piece of cream filled chocolate cake to a woman on a diet. You know you want it but you know there is a hefty price to pay! [CLUE NINE: RUFUS]
Needless to say, Rheda takes my hero on a merry dance and is determined Rufus will never uncover the identity of Dark Shadow. Any guesses as to why? Tee hee—read the story and find out!
As I wrote INVITATION TO SCANDAL, I tried to put twists and turns into the story to keep you, the reader, and Rufus guessing. He got jolly cross with me and when the villain was finally revealed he couldn't believe it!
If you get a chance to read INVITATION TO SCANDAL, I'd love you to drop me an email or comment on my website about whether you guessed who the villain was, and at what point in the book you knew for certain. I love surprises and I hope I've delivered a believable villain in a surprising way.
I'd love to hear what you think about the issue of hiding the identity of villains in romance novels. Does it add to the tension? Or is it annoying? Do you like following the clues as the hero or heroine has to?
About the Book:

Invitation to Scandal
Her secrets are coming undone…

Plagued by scandalous rumors, Rheda Kerrich will stop at nothing to restore her reputation and make an honest living for herself—and she's determined to do it without a husband. But times are hard, and smuggling is a risky though profitable trade. So when a dashing agent for the English government catches her in the act, she desperately resists his charms and conceals her illicit profession. Until she realizes he may be the key to her ultimate freedom—and unbridled passion…

Rufus Knight, Viscount Strathmore, has never had trouble beguiling the ladies of Kent. When his search for "Dark Shadow," a cunningly elusive smuggler, leads him to alluring and headstrong Rhe, her objections to his amorous advances merely incite a tantalizing game of cat and mouse. Soon, they'll find the very secrets driving them apart could ensnare them in a love they can't escape…
About the Author:
New Zealander Bronwen Evans grew up loving books. She's always indulged her love for story-telling, and is constantly gobbling up movies, books and theatre. Her head is filled with characters and stories, particularly lovers in angst. Is it any wonder she's a proud romance writer?

She writes both historical and contemporary, sexy romances, for the modern woman who likes intelligent, spirited heroines, and compassionate alpha heroes. She's won several romance writing competitions and is a member of several writing organization, including RWA, RWNZ, PASIC, RWAustralia and The Beau Monde.

Bronwen loves hearing from avid romance readers at romance@bronwenevans.com You can keep up with Bronwen's news by visiting her website www.bronwenevans.com
~~~~~~~~~~~~~~~~~~~~~~~~~~~~~~~~~~~


~*~*Giveaway*~*~
Bronwen has generously offered a copy of Invitation to Scandal for one lucky commenter! (paperback or e-book winner's choice!)
All you have to do is answer one of Bronwen's questions or leave a meaningful comment about the post.
(You can read our full giveaway policy here)
Please be sure to include a valid email address in the comment form (need not be in the actual body of the comment).
This giveaway is open to all
Giveaway ends on Saturday, May 19th, 2012; we will announce the winner on Sunday.
Good luck!