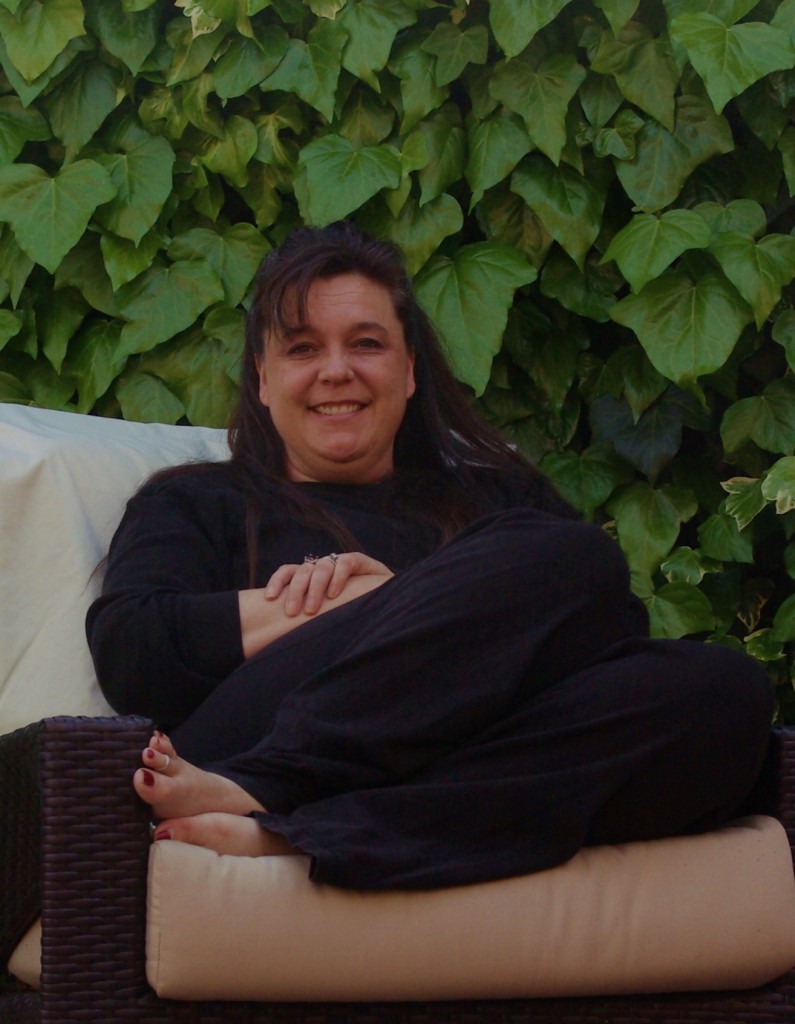 Happy Thursday, book lovers! (Did you make it through Wednesday all right?) Today we're very pleased to welcome author Alice Wade to BLI. In addition to discussing the characters and stories found in her latest releases, she answers some of our questions about her writing style and the origins of her love for the fantasy genre. At the end of the interview, you'll find a special giveaway from Alice herself! 
——
Q: Hi Alice, welcome to Book Lovers Inc! Can you please tell us a bit about yourself? 
Greetings! Thank you so much for having me and taking the time to interview me.
I graduated from University of California, Santa Cruz with a degree in Psychology. I am a Marketing Professional by day, writer by night and have devoted myself to using the written word to motivate emotional responses. With my writing, I've proven that anything is possible if you just try, as evident by the accomplishments to date. I have written a total of nine novels, two of which are being published with Eternal Press. Talon (April 2012) is an Erotic Paranormal Romance and was the first to release. This is followed by the first book in the Flame Thrower Saga: Flame Thrower (May 2012) which is an Erotic Fantasy. I've also got one more novel (Gem) in the works and the chapters can be found on my website. I do take breaks, however. When I am not writing, I love camping with my family (two step daughters plus husband), learning to fly fish around California, and playing with my two Boxer dogs.
In the end, what you get is the output of my utter devotion to writing. I love each and every story for different reasons. Each story has a purpose for why it was written. I mostly love the characters, and find I just can't say good-bye, therefore I write another story when one ends to keep them alive.
Q: Describe a typical day of writing? Are you a planner or pantser?
My dream day writing would begin with a large mug of coffee while I plot out what I want to create. I don't outline and I don't map things out on paper. Instead, I toy around with ideas in my head and then I begin to write those ideas down. My goal is to find my zone within a few pages– if I'm lucky. When that happens, I can be found writing late into the night. Sadly, I have to admit, I've even brought my computer on a camping trip to finish a story that was busting to be told. Yet life doesn't give me that opportunity very often, so I write when I can now a days – usually early in the morning and a few hours at night only.
Q: What do you think is the difference between a reader and a real Book Lover?
Not much! If you read a book from start to finish, you are a real book lover. If I had to differentiate them though, I'd say a real book lover would never, ever put a book down, regardless how horrible. A reader will.
Q: You write fantasy, paranormal and erotic romance stories. Why fantasy? What attracted you to this genre? What makes it special?
Wow, so many reasons. I like it because life is hard enough and when I read, I read to escape. If I read book about real life, well, that was just defeating the purpose. So I read fantasy to get lost in world after world of make believe, fly with dragons and spin mystical spells of magic. Now I write it and I have the opportunity to create my own worlds to get lost in.
Q: You have two published novels: Talon was released on April 7th and Flame Thrower will be released on May 7th, could you tell our readers about them, what can they expect of these stories?
Talon is my one and only paranormal novel, merging my beloved fantasy with that of vampires. Blending vampires and elves, hmm, it makes total sense to me, doesn't it to you? I don't have your typical elf envisioned in my head, and I've never written them to be small, skinny and delicate. My elves are more warrior-based, tall and strong. Which absolutely fits with a vampire, so this made perfect sense to blend the two.
Blurb:
Vampires only fear one name — Talon. The elven prince and his mate, Kailani, have made it their mission to hunt down the violent vampire covens that have been destroying hundreds of innocent lives in their pursuit of selfish and depraved entertainment. Their strategy would have been fool-proof, except for one problem: Talon and Kailani are vampires too.

But when they enter a castle overrun, they realize they are out of their league. The vampire leader has stolen elven magic, something Talon takes personally and can't fight alone. This sets them on a path of redemption, destruction and closure. Along the way, they pair up with two humans who are destined to become the family Talon craves.
Flame Thrower is more my traditional style of writing and the first in a series of six books in the Flame Thrower saga. It spins an interwoven epic timeline spanning three different kingdoms and the families involved. It's an adult fairy tale with some serious heat. However, this is romance novel, through and through and the tag line on the cover sums up perfectly – 'Love heals all wounds through blood and sacrifice'. This first book sets a story arc into motion that carries through the entire erotic saga.
Blurb:
While out hunting with his men, King Ryan of Yorath finds a badly-beaten woman who had been left for dead by her attackers. He is surprised to discover that she is none other than Tillian, the Princess who had been reported missing by messengers from the neighboring realm of Folkyn.

Despite her injuries and the circumstances behind her disappearance, Ryan is swept by an immediate attraction for Tillian, and his vows to never marry are tested when he learns the truth behind her abduction. Tensions rise as Ryan's overwhelming need to protect Tillian leads them straight into a war that will change their lives and their kingdoms forever.
In both, you will be treated with love, romance, and the unwavering strength of men who love their woman against all odds.
Q: Can you summarize Talon for us twitterstyle (140 characters or less)?
Pure wickedness and unwavering love all wrapped up on one.
Q: Talon has an interesting mix of elf and vampire characters, what can you tell our readers, how is it different from other vampire stories?
When it came time to introduce my title character, it just seemed so logical to put my fantasy stamp on vampires that have been told so many different ways. By bringing in elves and the limitless magic their race can introduce, I thought to open up the possibilities this story could take. The moment I did, boy did the muse start screaming.
I also don't do anything in my writing that is 'typical' and love to stretch my mind beyond the norm. What you will read is a perfect blend of the darkness of the vampires and the light from the elves – the best of both worlds really. This story also has a heavy dose of spice, something that I used to either further define the characters or the plot. So you see, I just couldn't leave my elves and magic at home. Instead, I brought them along on this journey and I like how the merging worked out. I hope I gave you a different spin on vampires ☺
Q: Now can you tell us 3 reasons why people should read Flame Thrower?
1. If you want to fall in love with a strong man that is defined by his actions while saving the woman he loves – read this book.
2. If you want to be inspired to find your inner strength by reading how the characters overcome powerful situations – read this book.
3. If you just love to get lost in a new world and forget all that is reality – read this book.
Q: Can you tell us any behind the scenes secret related to either of the stories? (either to the writing process, or some tidbit about the characters that didn't end up in the final version)
What I'll tell you is my motivation behind King Ryan from Flame Thrower. It is somewhat personal, so not many know it. To highlight the meaning, I've included an excerpt from the book that captures the moment.
He spun around and closed the distance between them. He passionately clasped her face with both his searing hot hands, and then kissed her soundly on the lips. The abruptness of his contact caused Tillian to pull back but his insistently gentle lips teased hers open and he dipped his tongue into heated depths where he plundered her mouth until they both moaned in unison.

The touch instantly cooled his anger and the magic boiling within simmered down to a manageable level. She was his balm, his control. Tillian. Only Tillian. Ryan deepened the kiss, letting her lips soothe his anger and remind him she deserved more than his wrath. She deserved to be cherished.

His reaction overwhelmed her and his kiss…oh, the kiss. At first contact, the scorching heat almost burned her, but it faded. When he deepened the caress, she felt her insides melt. Not only with the feel of his tongue but also the taste of him, the smell of him and the feeling of his body against hers was just too much. Tears fell freely down her face while this man, this king, delivered the loving kiss filled with passion that she feared she'd lost. She felt her hope grow that maybe, just maybe, he wasn't rejecting her.

After a long moment, he pulled back but kept his lips touching hers for a moment longer. It was because of that contact that she felt him smile. His breathing was labored and his body trembled while he clutched her to his chest in a painful embrace.

Resting his forehead against hers, he finally spoke softly. "I'm so sorry, Tillian." He sighed. "I was angry and almost lost control of my magic. I feared I'd hurt you so needed to walk away. It is beyond me that you've had to deal with such pain at the hands of your own family, your own Father for that matter. I'm of a mind to kill all those who have brought you harm, Tillian. I know Akland and he is high on the list of guilty persons."

Ryan leaned back and looked her in the eye. "You are not going back. I was going to seduce you to stay, but that was before I knew who organized this. I'll not return you to a man who would willingly whore his stunningly beautiful daughter to that low life scum. Absolutely not. You deserve to be cherished." He kissed her again then whispered, "I want to do that cherishing, Tillian. I want to remove this pain and fear I see in your eyes and I want to make you laugh. You are not going back."
Ryan's mission to make her laugh is something that carries through the entire saga straight through to book 6. Irfan's one horrific act torments Tillian for the rest of her life, but I've written Ryan to be her ever protector; her one reason to never give up.
The inspiration for Ryan's behavior and the feeling of safe harbor he created was a personal experience of mine and one that is still fresh in my own mind. I experienced something so profound that it rocked me, rattling me to my core. I lost someone very dear due to cancer and it changed me forever. I had my very own King Ryan though, and without the safe harbor my husband created, I would have drifted and been lost. He reminded me it was okay to feel the sorrow and to feel the pain in order to find a way past it. I hate crying, but he allowed me a safe place to do it, giving me permission to be sad. His actions alone helped me heal. So when it came time to create Ryan and all that he is, I modeled the feeling I had during that time and asked myself 'how would Tillian be feeling and what she would she need?'. Love…Safety…Trust. That is what. I wanted him to heal Tillian and help her find her way back from the sorrow. Through love.
Q: Your stories are quite steamy, what is harder to write: fight scenes or love scenes (pun totally intended ☺)? And why is that?
Fight scenes are harder, by far! They are, well, they are complicated. You have to be really detailed and you have to describe what is going on concisely and accurately or the reader can't envision it.
Q: What made you discover the fantasy genre? Was it a book, a movie, a series? Any alltime favourite in the genre?
My first adventure into fantasy was with Robert Heinlein's Glory Road. I was in college and reading Horror Fiction and my friends wanted me to read some Science Fiction. I didn't realize what I liked about Glory Road, and read it three times before I figured it out. From there, I found The Belgariad (David Eddings), The Dragon Riders of Pern (Anne McCaffrey) and Sorrow, Memory and Thorn (Tad Williams). I got into fantasy and I have never turned back. For fifteen years, I've read nothing but, so yeah, I'd say it's my all time favorite genre.
Q: What shall we expect from you, what is next on your schedule?
I am just finishing up my two month long book tour this month with this interview and one more on 5/29 with Kerri Williams. If you want to see where I've been, please visit my Event Page on my website and stop by some of amazing places I've had the honor of appearing over the past two months.
I plan to continue with my interviews on my own blog so I can keep discovering new and amazing authors to highlight. That experience so far has been extremely rewarding and plan to continue with that as time allows.
I also plan to keep writing – a lot. I have more books I'd like to publish and a handful that are humming in my head to be told. One of which has six chapters posted on my website under Works in Progress. Gem is a collaborative piece with my husband and it has more fight scenes in it and is less steamy.
Q: If you could try your hand at another genre, which one would you like to try?
If I strayed from fantasy again, it will be back to the world I've created with Talon. I've a mind to either continue on with the story or write a prequel. I have no hard plans on that at the moment, though. Right now, my focus is finishing Gem and closing out the Flame Thrower saga by putting the final touches on the 6th book.
Q: What advice would you give to readers who haven't read any fantasy stories yet, how, with what should they dip their toes in the magical waters?
Don't give up. Ever! If you work hard at what you love, you will succeed. I am proof of that, because I didn't intend to be a writer and stumbled into this by accident. I love it, and have worked hard at getting better. Find a writers group (there are many out there) or start your own – but get feedback and loads of it. If you are serious about getting published, create your community on blogs, Twitter, FB and online venues where you can post your stories. Get involved and stay involved. The most important thing to remember is to stay in love with what you are doing and have fun. Without that, writing will become a chore not a passion.
Q: Can you share with us some little secret trivia, something that not many people know about you?
I love celtic folk music, specifically a good jig with a fiddle.
Now the fun stuff…GIVEAWAYS!

See the included image? This will be a solid sterling silver pendant that is hand designed and carved by Paxton. He is generously creating one specifically for this novel release and is carving Tillian's Rose that I will award to a winner once this pendant is cast and polished (should be within the month). What you see is the wax carving of the final product.

Yes, I am going to give one away! It will be on a leather chord to the winner from those that are subscribed on my website, follow me on Twitter or like me on Facebook.

I will not be de-duping my lists, so if you are subscribed, follow and like me, you will have three chances to win. If you don't, now is the time to do it! I will assign a number to each name and then use www.random.org to select a winner on 5/30. I will notify the lucky person who will have 48 hours to send me your address and then it will be shipped directly to you.
You can connect with me at the below places:
Website | Blog | Twitter | Facebook