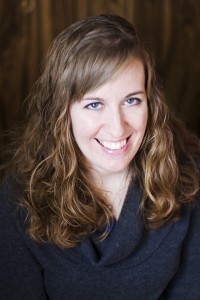 Hello all and welcome to today's guest post with Diane Alberts! Diane is becoming a fast favourite around here. Today, she comes to us with a little insight into Jeremy, the main character in her novella, Try Me, and some true life examples of what really goes in the hearts of Marines. Take it away, Diane:
———-
Big Girls Don't Cry….But do Bad Boys?
Anyone can probable tell, from looking at the cover of Try Me, that Jeremy is a bit of a bad boy. He's got a body worth drooling over every single day (at least, I have been!) and the tattoos to match. Ah, and we can't forget the dog tags around his neck. Not only is he a bad boy, but also he's a Marine. Go ahead and look now.
Nice, right? But besides the hotness, there is a lot more to Jeremy. The same can be said for any Marine. I have had the pleasure of knowing a quite a few of them over the years—I actually married one. I've lived on base with the wives, and drank with a bunch of rowdy Marines. I've cried over lost friends, and comforted the wives of those brave soldiers.
But, beyond that…I've seen the emotions men like Jeremy are capable of. I've seen a Marine bring a wife of a fallen soldier milk and cereal for her kids. I've seen a Marine mow a woman's lawn when her husband is in Iraq. I've seen a man help a woman jump start a car while in his cammies after a long day of work because her husband was on a ship in the middle of the Pacific (that one was me).
Even more importantly, I've seen them shed tears for the fallen ones. I've seen them tear up at the sound of the national anthem (my husband). I've seen them excuse themselves from ceremonies to pull themselves together.
These are the brave men fighting for our country—and yes, they do cry. And they are heroes, just like Jeremy. I've seen him cry, too.
If you want a chance to learn more about Jeremy and what makes him tic, I wanted to let you know I'm having a fun contest where you can win an eReader, or a signed poster of Jeremy's abs—who wouldn't want those?! LOL. Come on over and enter to win! (Enter here)
———-
Diane Alberts has always been a dreamer with a vivid imagination, but it wasn't until 2011 that she put her pen where her brain was, and became a published author. Since receiving her first contract offer, she has yet to stop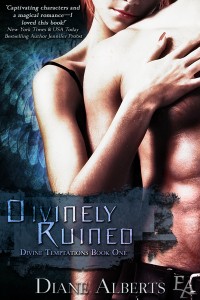 writing. Though she lives in the mountains, she really wishes she was surrounded by a hot, sunny beach with crystal clear water. She lives in Northeast Pennsylvania with her four kids, a husband, and a Senegal parrot. In the rare moments when she's not writing, she can usually be found hunched over one knitting project or another.
She is a multi-published, bestselling author with Entangled Publishing and Decadent Publishing. She is repped by her fabulous agent, Lauren Hammond of ADA Management. She has, as of this date, two books with Entangled Publishing, and five books with Decadent Publishing. Her February release with Entangled Publishing, ON ONE CONDITION, hit #18 on the Barnes and Noble Bestseller List. She has a lot of projects currently being shopped around by her fabulous agent, and her goal is to write so many fantastic books that even a non-romance book fan will know her name.
Diane Alberts' current contracted works with Entangled Publishing are: ON ONE CONDITION (February 2012, Ever After line), DIVINELY RUINED (Divine Temptations Trilogy #1, April 2012, Ever After line), and TRY ME (Take a Chance #1, May 2012, Ever After line). Her current works with Decadent Publishing are: KILL ME TOMORROW (October 2011, 1NightStand series), RECLAIMED (December 2011), ABSOLUTION (March 2012, Honor Guard series), BROKEN (March 2012, 1NightStand series), and ESCAPE TO ME (TBA, 1NightStand series).
——-
How to find Diane:
Website | Twitter | Facebook | Goodreads
…
Try Me (Take a Chance, #1) by Diane Alberts

What happens in Vegas…can lead to romance.

It took one wild night for Sergeant Jeremy Addison to realize that Vegas? Was a bad idea.

Bloody. Bruised. Dehydrated. Abandoned in the desert, and left to stagger down the road. The only way this leave could get worse was if his savior was his ex-best friend's sister…and the girl he'd loved since childhood.

The last person Erica expected to find on the roadside was her high school crush. She hadn't seen Jeremy in seven years—ever since the night he said he loved her, and she ran away. Losing him then had been a mistake, but wanting him now could be catastrophic if he discovered the secret that chased every other man from her life. But with a tall, tattooed Marine determined to prove he's always been faithful, can Erica resist his advances…or will she surrender ground and give love a try?

Read the first chapter of Try Me

Find it at: Amazon / Barnes and Noble / Books on Board
~~~~~~~~~~~~~~~~~~~~~~~~~~~~~~~~~~~~~~~~
~*~*Giveaway*~*~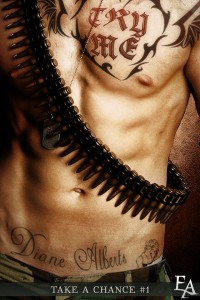 Diane has generously offered an e-copy of her novella, Try Me, to one lucky commenter!
All you have to do is respond to this question: When's the last time you saw a bad boy cry, in real life or in movies?
(You can read our full giveaway policy here)
Please be sure to include a valid email address in the comment form (need not be in the actual body of the comment).
This giveaway is open to all!
Giveaway ends on Saturday, July 28th, 2012; we will announce the winner on Sunday.
Good luck!