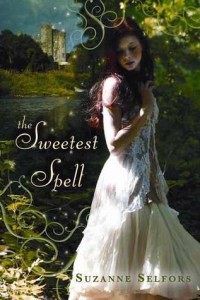 Format Read: print ARC from the author
Number of Pages: 416 pages
Release Date: August 21, 2012
Publisher: Walker & Company
Genre: Fantasy, Fairy Tale, Young Adult
Formats Available: Hardcover, ebook
Purchasing Info: Amazon | B&N | Kobo | Book Depository US | Book Depository (UK) | Author's website | Publisher's website | Goodreads
Book Blurb:
Emmeline Thistle, a dirt-scratcher's daughter, has escaped death twice-first, on the night she was born, and second, on the day her entire village was swept away by flood. Left with nothing and no one, Emmeline discovers her rare and mysterious ability-she can churn milk into chocolate, a delicacy more precious than gold.

Suddenly, the most unwanted girl in Anglund finds herself desired by all. But Emmeline only wants one-Owen Oak, a dairyman's son, whose slow smiles and lingering glances once tempted her to believe she might someday be loved for herself. But others will stop at nothing to use her gift for their own gains-no matter what the cost to Emmeline.

Magic and romance entwine in this fantastical world where true love and chocolate conquer all.
My Thoughts: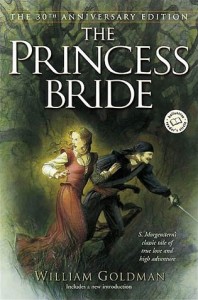 I dare you not to think about The Princess Bride when you read this. I mean it. Except that the roles are reversed. Griffin Boar is the Princess and Emmeline is Wesley, and theirs is NOT a love for the ages.  The love story comes later.
It's just that The Sweetest Spell invokes that same "fairy tale told for adults" quality, which is not a bad thing.
On the surface, the story seems simple. Emmeline was born with a "curled" foot. In a village where everyone has to work hard to physically hard to make enough to eat, disabled babies are routinely left out to die. But the cows saved her. And cows keep saving her throughout her life.
Emmeline is destined for greater things, obvious to the reader. But only if she survives all the adversities that life keeps throwing at her.
It's all a part of the greater plan to give chocolate back to the world. Oh yes, the chocolate.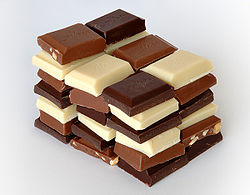 Imagine a world without chocolate. It hurts, doesn't it?
There's the simple story, that to bring the gift of chocolate, and is it ever a gift, back to the world, Emmeline has to be put through a lot of adventures to get to the right place at the right time.
But there's also something very sly about the fact that in order for chocolate to come back, Emmeline has to share her gift. At first, only she can make chocolate. All of her adventures occur because she is the only person in the world who has the magic. But the magic went away because it was withheld. Emmeline figures out that the only way it will stay is if she shares it as widely as possible.
Providentially for her, it's the only way she can be free from the evil queen who wants to imprison her for life. And the only way Emmeline can free her entire people.
Verdict: The Sweetest Spell is a contemporary-written fairy-tale. Which means that it has all of our knowledge of fairy tales to draw upon as we read it. So yes, I couldn't help but think of The Princess Bride, even though it isn't quite that. It had that flavor, pardon the pun.
But also a touch of Rumpelstiltskin, even though Emmeline was churning cream into chocolate, rather than spinning straw into gold. Along with a tiny bit of Shrek. The capital of the kingdom sounded way too much like the Kingdom of Duloc in the first Shrek movie. Maybe that was just me, or maybe it was the sense of the brittle facade over the corruption that made me think of Lord Farquaad.
One of the things I liked was that Emmeline doesn't wait for anyone to rescue her. She gets depressed, she cries, she gets morose. In some of the situations she ends up in, those are logical responses. But she keeps on the lookout for the next chance to rescue herself.
With a little bovine assistance.

I give The Sweetest Spell 4 chocolate stars.
***FTC Disclaimer: Most books reviewed on this site have been provided free of charge by the publisher, author or publicist. Some books we have purchased with our own money and will be noted as such. Any links to places to purchase books are provided as a convenience, and do not serve as an endorsement by this blog. All reviews are the true and honest opinion of the blogger reviewing the book. The method of acquiring the book does not have a bearing on the content of the review.