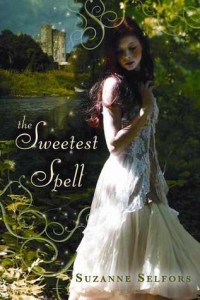 Format Read: print ARC from the author
Number of Pages: 416 pages
Release Date: August 21, 2012
Publisher: Walker & Company
Genre: Fantasy, Fairy Tale, Young Adult
Formats Available: Hardcover, ebook
Purchasing Info: Amazon | B&N | Kobo | Book Depository US | Book Depository (UK) | Author's website | Publisher's website | Goodreads
Book Blurb:
Emmeline Thistle, a dirt-scratcher's daughter, has escaped death twice-first, on the night she was born, and second, on the day her entire village was swept away by flood. Left with nothing and no one, Emmeline discovers her rare and mysterious ability-she can churn milk into chocolate, a delicacy more precious than gold.

Suddenly, the most unwanted girl in Anglund finds herself desired by all. But Emmeline only wants one-Owen Oak, a dairyman's son, whose slow smiles and lingering glances …

4 Stars,featured,Suzanne Selfors,The Rocket Lover

18 Sep 2012

Comments Off

on Review: The Sweetest Spell by Suzanne Selfors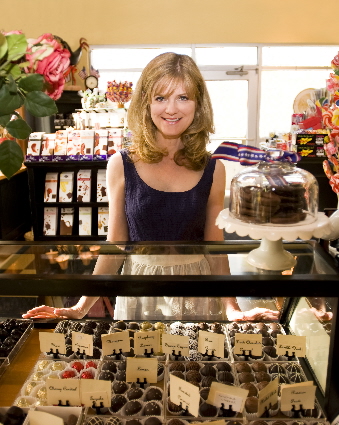 Today we are very excited to welcome Suzanne Selfors to Book Lovers Inc! Of course we're excited, we're all hyped up on lots of yummy chocolate after reading her delightfully delicious chocolate-covered fairy tale, The Sweetest Spell (review later today). But before the review, Suzanne is here to share with us how her desperate search for a midnight chocolate fix (can't we all relate?) led to this scrumptious story.
And if you're craving a little chocolate fairy tale of your own, just answer Suzanne's question for a chance at to win your very own copy of The Sweetest Spell!
Love + Chocolate = The Sweetest Spell
By Suzanne Selfors
How to take the fairy-tale formula of peasant girl meets prince and make it even more romantic? In my opinion, you add chocolate.
There are few things in life that stir such passion as a square of dark chocolate. I crave it. I LOVE it.
I'd …