Have you ever read a Banned Book? I bet you have. You might have even read a banned book to your child! Because it's not all about sex. Violence gets challenged. Speaking truth to power gets challenged. And so do historical truths that make people uncomfortable.
And yes, sex makes a lot of people very uncomfortable!
This week, September 30-October 6, is Banned Books Week in the U.S. It celebrates the Freedom to Read what we want, when we want, and, I think, however we want, whether that's print, audiobook, or ebook. Something that's going to become increasingly important in the future.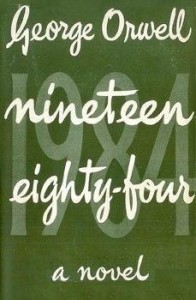 It's fitting that one of the most frequently challenged books of all time is 1984 by George Orwell. Lest we forget, 1984 is the book that brought us the very concept of "Big Brother".
It's easy to talk about the books that get banned or challenged. And I heartily recommend that you take a look at those lists over at the official Banned Books Week site and at the American Library Association site. The range of titles and subjects will astonish you.
Everything bothers somebody.
The whole point of Banned Books Week, and its clarion call to Celebrate the Freedom to Read, is that if I don't want to read something, that shouldn't stop you from being able to read it, and if you don't want to read something, you  shouldn't be able to stop me from reading it.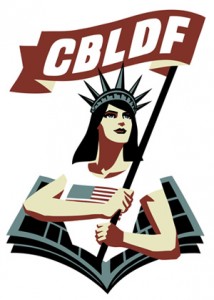 Comic books and manga are particularly challenged.  That's why the Comic Book Legal Defense Fund is one of the supporters of Banned Books Week. Heck, that's why there IS a Comic Book Legal Defense Fund in the first place!
The other supporters are the American Booksellers Association, the American Booksellers Foundation for Free Expression, the American Library Association, the American Society of Journalists and Authors, the Association of American Publishers, the Freedom to Read Foundation, the National Association of College Stores, the National Coalition Against Censorship, the National Council of Teachers of English, the PEN American Center and Project Censored.
What can you do to celebrate the Freedom to Read? See if there's a Banned Books Week event going on in your community this week. Many bookstores and libraries are sponsoring "Read Outs" – continuous readings of banned books. If you're a blogger, write a blog post about Banned Books Week. Everyone can participate in the Banned Books Week Virtual Read-Out on YouTube.

If you're still wondering which banned book you might have read to your child, or had read to you as a child, it's Maurice Sendak's marvelous Where the Wild Things Are. And it is truly wild to think that someone might deprive a child the joy of that book through censorship.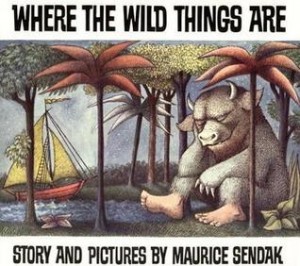 Celebrate the Freedom to Read, read a banned book.