When you go to your bookseller of choice and buy an ebook, it costs whatever the dealer says it costs. Anything from free to $14.99 or the equivalent per country.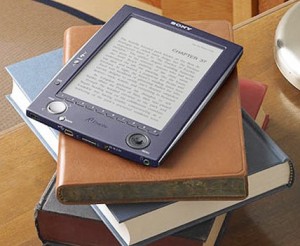 The real caveat isn't the different currency, the "trick" is in that three-letter-word "buy". Because as we all know but conveniently forget, we don't buy our ebooks, or any electronic media, including software. We license it from the supplier. Which means that they can set the terms of the license.
Back to the question of the cost of an ebook. The price to an individual, meaning you and me, is what the seller (Amazon, B&N, Book Depository, etc.) says it is. Because that's the arrangement that those suppliers have made with the publishers. You remember the publishers, and that little anti-trust lawsuit problem they have with the U.S. Government about, you guessed it, the price of ebooks? (If not, see this Bookish Rant)
About that cost of ebooks … have you ever checked an ebook out of your public library? Did you know that libraries have ebooks for you to check out?  They very definitely do, but there are a couple of issues, and they boil down to that cost of ebooks problem.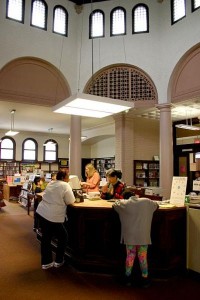 If you've ever tried to check an ebook out at your local public library, you might have discovered that there are a number of ebooks that just plain aren't available at the library, but that you know perfectly well are available from Amazon and B&N. There's a reason for that and it's not pretty.
Those "Big 6" publishers in the price-fixing anti-trust lawsuit? (Only five are in the price-fixing suit, but the "Big 6" publishers are: Hachette Book Group, Harper Collins, Macmillan, Penguin Group, Random House and Simon & Schuster). Only Harper Collins and Random House currently license frontlist ebooks to libraries in the U.S. Hachette licenses backlist titles only. Penguin,  Macmillan and S&S just say no, although Penguin and Macmillan are "experimenting with some models of access".  Scholastic Books, the publishers of The Hunger Games, also just says "no".
This means that more than half the big publishers have said they don't want libraries' money, not at any price. Why? Because they are afraid, and yes, I do mean afraid, as in scared out of their socks (and wits), that people might borrow ebooks instead of buying them. This is in spite of increasing evidence that people who borrow books actually buy more books.
So if you're wondering why you can't borrow an ebook of Sylvia Day's Bared to You from your public library, it's because she's published by Berkley Books, a division of Penguin. J.K. Rowling's The Casual Vacancy is being published by Little, Brown, and guess what? Little, Brown is a division of Hachette.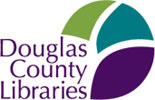 But some publishers do want libraries' money. They just want LOTS of it. If you want to buy a copy of Fifty Shades of Grey, it costs $9.99 as an ebook. If a library wants it, they can buy it alright, but it costs $47.85. Think about that for a minute and gasp. It's still one copy. It can only be out to one person at a time, just like the print book. What makes the publisher think it's worth five times as much? (If you want the entire gruesome picture, take a look at this price comparison from the Douglas County Libraries in Colorado.)
Libraries have very finite, and often shrinking budgets. If they spend a lot in one area to keep patrons happy, that money has to be taken from somewhere else. If a very, very popular ebook like Fifty Shades costs five times as much as it should, or if Gone Girl costs $25 instead of the $12.99 that it should, something else doesn't get bought. Like more debut authors, or more genre fiction (like romance) or simply having more titles to choose from all the way around.
When the library purchases fewer titles to satisfy the clamor for high-demand titles on the best-seller list, mid-list and debut authors lose sales. They get lower advances for their next books, or publishers don't buy their books at all. What happens then? It's a vicious cycle. Or a circle towards the drain. (Insert your metaphor here)
Some of you are thinking that this won't matter to you, that you either don't use your local library, or that you only borrow print books. Or even that you only read print books. There's a couple of other thoughts I'd like to leave you with before I get down off my soapbox.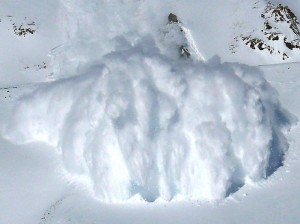 Ebooks are now the dominant form of distribution for adult fiction in the U.S. More adult fiction is purchased in ebook format than any other format. More than hardcover, more than trade paperback, more than mass market paperback. Not more than all of them combined, but more than any one of them individually. And don't think the day won't come when ebooks do pass all of them combined for categories like adult fiction. This snowball is already rolling down that hill and picking up speed. And debris.
Publishers make more profit on hardcovers than they do on ebooks, so hardcovers aren't going away. But authors I heard speak at Dragon*Con were saying that this is the beginning of the end for mass market paperbacks. Ebooks are more profitable for the publishers to produce than mass market paperbacks, and consumers are voting with their dollars for ebooks over mass market paperbacks.
I love the convenience of ebooks. I buy them in bed at midnight and they are right there, right then. But I want every book I buy to be available for my local library to purchase too, so everyone can enjoy them. (Libraries are fantastic for "try before you buy" for new-to-me authors)  What happens, not if, but when publishers only publish first-time authors in ebook, and libraries can't buy those books?