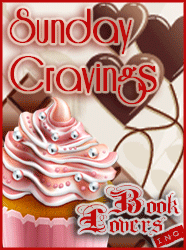 Hello Book Lovers all around the world! How are you? How did you spend your weekend? Anything special?
We're here for another week to highlight all those new releases that we can't wait to get our hands on and for yet another week, the publishing schedule is heavy on YA releases. October is probably the YA month 🙂
So, let's start!
Caro: Into the Woods: Tales from the Hollows and Beyond by Kim Harrison
"I wouldn't miss a Kim Harrison book for anything."
–Charlaine Harris, author of the Sookie Stackhouse novels

"Her work can read like a smoldering combination of Alice Waters and Ozzy Osbourne."
–New York Times Book Review

A true queen of urban fantasy–the New York Times bestselling author of the wildly popular series featuring bounty hunter witch-turned-daywalking demon Rachel Morgan–the phenomenal Kim Harrison explores the Hollows more deeply than ever before in Into the Woods, her first collection of short stories. Rachel is here, as are Jenks the pixie, elven tycoon Trent Kalamack, and an unholy host of vampires, demons, shapeshifters, ghosts, and other assorted supernatural beings, friends and foes. Into the Woods combines original work, including a new Hollows novella, as well as all of Kim Harrison's previously published short fiction gathered together in one volume for the very first time. No true Hollows aficionado will want to pass this up–and readers of Laurell K. Hamilton, Kelley Armstrong, Patricia Briggs, and Jim Butcher; fans of Stephanie Meyer's Twilight novels and of paranormal romance superstars Christine Feehan and Sherrilyn Kenyon, will be likewise enchanted.
YES! YES! YES! I've been waiting for this book for nearly 2 years. Why? Because one ONE novella I really want. Yes it has Trent's Quest in there! I am totally buying the book just for Trent's story. Obviously the other stories will be a good addition but yes…I only have eyes for Trent. *happy sigh*
Marlene: Skies of Steel by Zoe Archer
In the world of The Ether Chronicles, the Mechanical War rages on, and appearances are almost always deceiving . . .

The prim professor
Daphne Carlisle may be a scholar, but she's far more comfortable out in the field than lost in a stack of books. Still, when her parents are kidnapped by a notorious warlord, she knows she'll need more than quick thinking if she is to reach them in time. Daphne's only hope for getting across enemy territory is an airship powered and navigated by Mikhail Denisov, a rogue Man O' War who is as seductive as he is untrustworthy.

The jaded mercenary
Mikhail will do anything for the right price, and he's certain he has this mission—and Daphne—figured out: a simple job and a beautiful but sheltered Englishwoman. But as they traverse the skies above the Mediterranean and Arabia, Mikhail learns the fight ahead is anything but simple, and his lovely passenger is not entirely what she seems. The only thing Mikhail is certain of is their shared desire—both unexpected and dangerous.
Steampunk mixes with cybernetics in this series about a future world war where dirigibles and ether-powered horses fight sky battles against an enemy that creates steam-powered town-levelers and ether-powered zombies, But each story in the series follows one couple fighting against the odds to save their world from an implacable enemy, all while finding love in the midst of terrible danger. This is great stuff!
How about your Sunday Cravings?