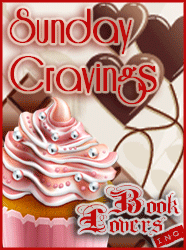 Hello my fellow Book Lovers everywhere in the world! How are you? I can't believe how summer is finally here and even though the temperature reminds me more of autumn than summer, well, sunbathing and drinking cocktails beside the waves isn't so far anymore 🙂
Anyway, this week is a pretty busy one with many titles being scheduled for release. We have interesting releases in almost every genre so I seriously hope that you saved some money 😛
So, let's start!
Stella: An Outlaw in Wonderland by Lori Austin
In a time of war, love has its own rewards…

Saving soldiers' lives at the Confederate army hospital Chimborazo, Annabeth Phelan is no ordinary Southern belle. She's never known work more exhausting or rewarding. And she's never known a man like Dr. Ethan Walsh, with his disarming gray eyes and peculiar ways. But now the Confederacy is charging her with another service: find the Union spy at Chimborazo.

Ethan's one passion is saving lives, and if he can do that by helping to end the war, he will—even if it means spying for the North. He's gotten used to fooling Confederates, but he can't bear lying to Annabeth. And together, they are about to discover a new passion—one that could even transcend the chaos of war.
I LOVED the 1st book in the series, and can't wait toi finally read the sequel. Beauty and the Bounty Hunter was one of my favourite reads of 2012 so I urge you to pick it up!
Marlene: Heart of Obsidian by Nalini Singh
Step into New York Times bestseller Nalini Singh's explosive and shockingly passionate Psy-Changeling world…

A dangerous, volatile rebel, hands stained bloodred.
A woman whose very existence has been erased.
A love story so dark, it may shatter the world itself.
A deadly price that must be paid.
The day of reckoning is here.

From "the alpha author of paranormal romance" (Booklist) comes the most highly anticipated novel of her career—one that blurs the line between madness and genius, between subjugation and liberation, between the living and the dead.
I've been in love with the Psy-Changeling series since a friend shoved Slave to Sensation into my hands. The teasers for this book have been driving me crazy and I can't wait to get my hands on this one. The Psy-Changeling series is one of my auto-buys and one I immediately open as soon as I get!
Alisha and Anna: Sweet Revenge by Zoe Archer
When Jack Dalton escapes from Dunmoor Prison, he has only one thing in mind—finding the nobleman who murdered his sister and making him pay. But when he reaches the inn where the Lord Rockley is rumored to be staying, three well-dressed strangers are there to meet him instead. And the pretty blonde is aiming a pistol right at his head …

Joining Nemesis, Unlimited has made Eva Warrick much more than the well-mannered lady she appears to be—one who can shoot, fight, and outsmart any man in the quest to right the injustices so often suffered by the innocent. She's not afraid of the burly escaped convict, but she is startled by their shared attraction. She and her partners need Jack's help to get to Rockley, but Eva finds she wants Jack for scandalous reasons all her own…
Alisha: "The first in a breathtaking new series about the dangerous business of undercover revenge…" Sounds like darkly fun time! Revenge tales can sometimes be lots of fun and complex, especially when it blurs the line of morality and right/wrong (as in pretty much any Quintin Tarantino film), so I'll be interesting to see how this book navigates the age-old concept, as written by the ever wonderful genre crossing author Zoe Archer.
Anna: I always like my Historical Romances to have a dash of mystery or action and Sweet Revenge sounds exactly like the kind of HR I usually enjoy!
Amanda: Gameboard of the Gods by Richelle Mead
In a futuristic world nearly destroyed by religious extremists, Justin March lives in exile after failing in his job as an investigator of religious groups and supernatural claims. But Justin is given a second chance when Mae Koskinen comes to bring him back to the Republic of United North America (RUNA). Raised in an aristocratic caste, Mae is now a member of the military's most elite and terrifying tier, a soldier with enhanced reflexes and skills.

When Justin and Mae are assigned to work together to solve a string of ritualistic murders, they soon realize that their discoveries have exposed them to terrible danger. As their investigation races forward, unknown enemies and powers greater than they can imagine are gathering in the shadows, ready to reclaim the world in which humans are merely game pieces on their board.

Gameboard of the Gods, the first installment of Richelle Mead's Age of X series, will have all the elements that have made her YA Vampire Academy and Bloodlines series such megasuccesses: sexy, irresistible characters; romantic and mythological intrigue; and relentless action and suspense.
Any new series by Richelle Mead is on my to-read list! This one sounds a little different from the supernatural series I know and love by her but I'm definitely eager to give it a go.
Amanda: Entwined with You by Sylvia Day
The worldwide phenomenon continues as Eva and Gideon face the demons of their pasts, and accept the consequences of their obsessive desires…

From the moment I first met Gideon Cross, I recognized something in him that I needed. Something I couldn't resist. I saw the dangerous and damaged soul inside–so much like my own. I was drawn to it. I needed him as surely as I needed my heart to beat.

No one knows how much he risked for me. How much I'd been threatened, or just how dark and desperate the shadow of our pasts would become.

Entwined by our secrets, we tried to defy the odds. We made our own rules and surrendered completely to the exquisite power of possession…
Ah gotta love the angsty extremes of the Crossfire series. This is the only series where I know I will get angry, my muscles will tense to the point of strain from the anxiety induced by reading it, and I still want to read it purely for those feelings.
What about your Sunday Cravings for this week?