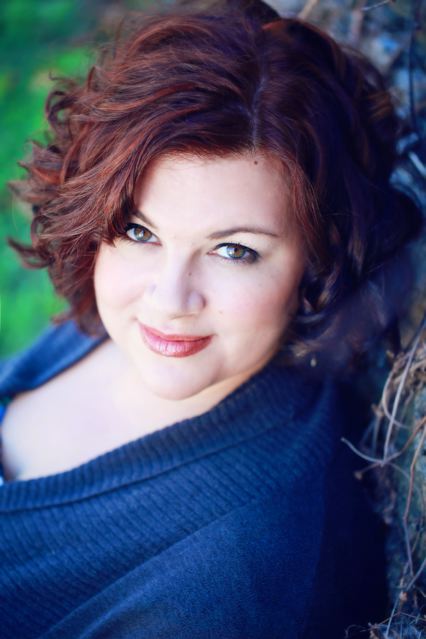 Dragons! Hot nerd boys with swords! Debut author C.J. Redwine is all about bringing the goods to us in her recent YA paranormal release, Defiance. We're very excited to have her visit BLI today to talk a bit about her new book, including the main characters and their complex world. She also discusses her writing and reading habits, and dishes on future projects. Please welcome C.J., and enjoy! 
————
Stella: Hi C.J. welcome to Book Lovers Inc! Can you please tell us a bit about yourself?
I'm a mom of four (two teens, a pre-teen, and a toddler!) who writes YA fantasy, adores Johnny Depp, and could survive on lemon bars alone.
Stella: Describe a typical day of writing? Are you a planner or pantser?
I'm a plotzer. I know the general shape of the plot (some big moments, a few key scenes, and where I think the book will end), and then I discover the rest of the story as I write. A typical writing day is either me writing in my home office during my daughter's nap and then again late at night once all the kids are in bed, or me leaving my hubby in charge and spending all afternoon and part of the evening writing at my local book store.
Stella: What do you think is the difference between a reader and a real Book Lover?
I think a bona fide Book Lover is a story junkie. Not only do we have a book in our hands at every spare moment (and maybe one or two others partially read and lying around the house waiting for us to pick them up again), but we have an entire bookcase devoted solely to the books we haven't yet read. And we keep adding to those shelves because if the number of unread books falls below fifty we start feeling a nagging sense of panic.
Also, it's possible that a real Book Lover hides bags of books from nosy husbands who don't understand that the TBR pile must be constantly fed.
Book Lovers also have personal relationships with the characters in the stories we read. We went to school with Harry, Ron, and Hermoine. We wouldn't have passed up the chance to kiss Jacob Black. We cried when Rue died because part of us died too. We have crushes on literary characters, we long to live in their worlds, and they are as real to us as the people who live next door.
Stella: Your debut novel Defiance was released on August 28th, congratulations! Can you tell our readers what they can expect of it?
Defiance is a post-apocalyptic fantasy adventure with romance, heartbreak, monsters, and a hot geek with a sword. ☺ When Rachel Adams commits treason against her brutal leader so she can escape into the Wasteland to rescue her missing father, she discovers danger, romance, and a truth that will incite a war two decades in the making.
Stella: Could you introduce Logan and Rachel, the hero and heroine of Defiance?
Rachel: Red hair, blue eyes, secretly trained to be a warrior in a society that expects girls to concentrate on hosting dinner parties and sewing dresses. Stubborn, loyal, and suffering from poor impulse control. Would be bffs with Katniss as long as Katniss didn't get in the way of Rachel's goal. Possible love child of Tris and Buffy. Fiercely committed to those she loves. Just as committed to destroying those she hates.
Logan: Dark blond hair, dark blue eyes, declared an outcast at the age of six when his mother was put to death for breaking his city's law. Loyal, logical, and seriously brilliant. Would be bffs with Q from James Bond as long as Q didn't mess with Logan's meticulously hand-drawn blueprints for his inventions. Possible love child of Sherlock Holmes and MacGyver. Fiercely committed to standing up for injustice, even if it costs him everything.
Stella: And has your heroine Rachel Adams been inspired in any way by the actress with the same name? 😉
Lol. Not at all! I didn't even think of that as I was writing (but I am also notoriously bad at remembering the names of actors and actresses. With a few notable exceptions. *coughJOHNNYDEPPcough*)
Stella: Upon reading the blurb of Defiance some might say that your heroine bears some resemblance to Katniss and the Hunger Games set up. In what way do you suppose this is true/untrue?
I think Rachel and Katniss share a few similar character traits. They're both survivors in a world designed to break them down, and they're both willing to do what it takes to make their goals happen. However, the problems they face are quite different and their methods are different, too. I think Rachel begins her story in a much softer place emotionally than Katniss, and also Rachel processes the terrible things that happen to her and comes up with "revenge is mine" as an attitude because she thinks that will help her pain. Katniss doesn't choose revolution or revenge in The Hunger Games. She's simply doing what she must to survive and go home. Rachel believes her own inner survival depends on making her tormenter pay for his crimes.
Stella: Defiance has been categorized as a dystopian, sci-fi, fantasy story, but how would YOU describe it?
It's a post-apocalyptic fantasy adventure. 😀
Stella: Could you tell us about the world-building you created for Defiance: take us on a tour: what is Wasteland, who are the Protectors, and what kind of monster is lurking there?
Protectors are male guardians assigned to the females in Baalboden (pronounced Bay-uhl-boh-den), the city where Rachel and Logan live. One of the ways the Commander (the leader of Baalboden) stays in power is by keeping his people firmly subjugated under his thumb. The Protectorship Protocol is one of the ways he keeps women sidelined so that they don't threaten his power. The other city-states throughout the continent have different forms of government. Baalboden is the only one that marginalizes women like this, and it's all due to the Commander.
The Wasteland is the wild, overgrown area between the city-states. There are nine city-states total spread out over hundreds of miles. All of the land between the city-states has been left to its own devices for fifty years. Nature has reclaimed the ruins of the previous civilization with a vengeance! The Wasteland is dangerous for several reasons. There is a monster lurking underground (a blind, wingless fire-breathing dragon who tracks prey by sound and tunnels up to destroy), gangs of highwaymen who loot the remains of the previous civilization and also rob and kill unwary travels, and trackers from the various city-states who will kill you in a heartbeat if they think you'll try to stop them from attaining their goals.
Stella: Now can you tell us 3 reasons why people should read Defiance?
There be dragons! Granted they have no wings, but they can still turn you into a human nugget with one fiery blast.
There be hot boys with brains and swords!
There be a swoony underwater scene!
Stella: Can you summarize Defiance for us, Twitterstyle (140 characters or less)?
Treason + evil + badass girl + hot nerd + monster + assassins + swoony + swords = Defiance!
Stella: Defiance is the first book in a series sharing the same name, how many novels have you planned in the series and when will they be released?
Defiance is book one in a trilogy. Book 2 will be released August 2013, and Book 3 will be released August 2014. ☺
Stella: What made you choose to write in the genre that you write in? Do you still remember your introduction to the paranormal/fantasy world? Was it a book? A film, or a TV series?
Oh, I definitely remember my introduction. I grew up without a tv (Dad threw it away when I was in 2nd grade. Literally. Threw it away.), so I read voraciously. My favorite books were the Chronicles of Narnia series and the Grimm's Fairy Tales books. I've been a fantasy fan for as long as I've been an independent reader. I chose to take my love of fantasy to YA because it's my go-to genre to read. I love that there are so few genre rules within YA. Anything can be done as long as you execute it well. There's such a sense of adventure and risk within the stories!
Stella: What is next on your schedule? Any future plans you'd like to share with us?
Next is Book 3, but I'm also working on co-writing a middle grade book, and of course, I have some future YA projects in the works as well. ☺
Thanks so much for having me! In keeping with our discussion about fantasy novels and fantasy worldbuilding, I'd love to know which fantasy worlds or characters your blog readers love most, and why.
————
C.J. Redwine loves stilettos, lemon bars, and any movie starring Johnny Depp. She is the author of Defiance, the first in a post-apocalyptic fantasy trilogy from Balzer + Bray/Harper Collins. C.J. lives in Nashville with her husband, four kids, two cats, and one long-suffering dog.
Where to find C.J.:
Website | Blog | Twitter | Facebook | Tumblr
…
Defiance by C.J. Redwine
published by Balzer + Bray

Within the walls of Baalboden, beneath the shadow of the city's brutal leader, Rachel Adams has a secret. While other girls sew dresses, host dinner parties, and obey their male Protectors, Rachel knows how to survive in the wilderness and deftly wield a sword. When her father, Jared, fails to return from a courier mission and is declared dead, the Commander assigns Rachel a new Protector, her father's apprentice, Logan—the same boy Rachel declared her love for two years ago, and the same boy who handed her heart right back to her. Left with nothing but fierce belief in her father's survival, Rachel decides to escape and find him herself. But treason against the Commander carries a heavy price, and what awaits her in the Wasteland could destroy her.

At nineteen, Logan McEntire is many things. Orphan. Outcast. Inventor. As apprentice to the city's top courier, Logan is focused on learning his trade so he can escape the tyranny of Baalboden. But his plan never included being responsible for his mentor's impulsive daughter. Logan is determined to protect her, but when his escape plan goes wrong and Rachel pays the price, he realizes he has more at stake than disappointing Jared.

As Rachel and Logan battle their way through the Wasteland, stalked by a monster that can't be killed and an army of assassins out for blood, they discover romance, heartbreak, and a truth that will incite a war decades in the making.?

Find it at: Amazon | Barnes & Noble | Book Depository | Goodreads
~~~~~~~~~~~~~~~~~~~~~~~~~~~~~~~~~~~~~~~~
~*~*Giveaway*~*~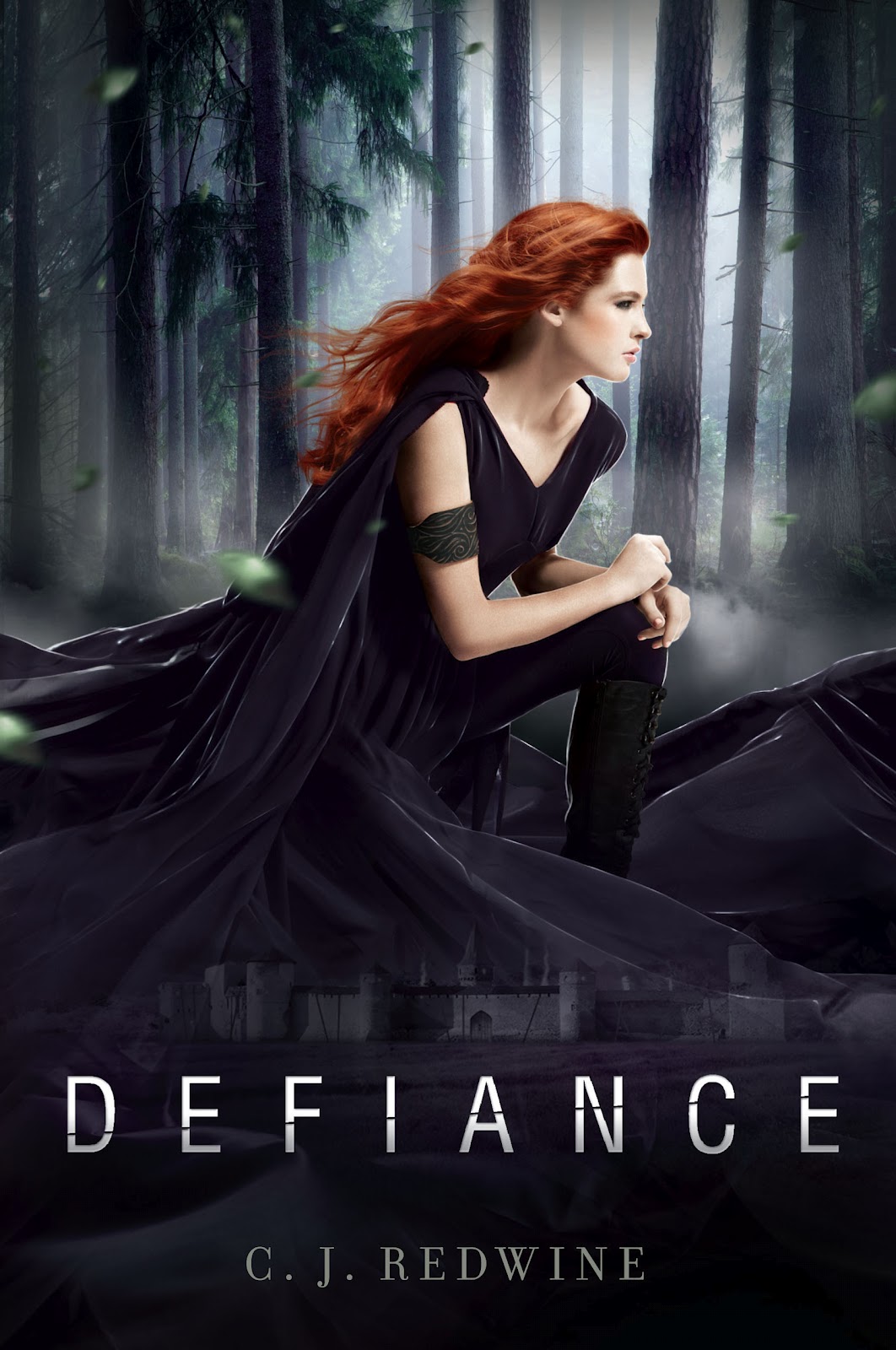 C.J. will be providing the chance for two commenters to win a signed Defiance bookmark!
All you have to do is leave a meaningful comment or answer C.J.'s question: Which fantasy worlds or characters do you love most, and why??
(You can read our full giveaway policy here)
Please be sure to include a valid email address in the comment form (need not be in the actual body of the comment).
This giveaway is open to all!
Giveaway ends on Saturday, October 20, 2012; we will announce the winner on Sunday.
Good luck!