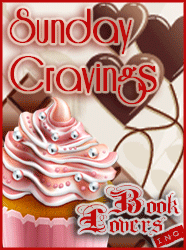 Hello Book Lovers! Hope you all had a great and full of rest weekend and you're ready to face a brand new week! It's Sunday, so you all know what that means: Time to highlight all those releases of the upcoming week that we can't wait to get our hands on 🙂
So, let's start!
Stella: Duty and Desire: Military Erotic Romance by Kristina Wright
The only thing stronger than the call of duty is the call of desire! This anthology of military erotic romance serves up a team of hot-blooded men (and women) from every branch of the military who serve their country and follow their hearts wherever they might be stationed. When the mission is done, the unit is recalled or the ship pulls into port, they set their sights on a new target—the pursuit of passion and love. In and out of uniform, stateside and abroad, these military warriors meet passion and danger head on. All's fair in love and war—in and out of uniform. Edited and with stories by Kristina Wright, wife of a Lieutenant in the U.S. Navy, Duty and Desire includes stories of U.S. soldiers, sailors, aviators, Marines and Special Forces (Navy SEALs, Army Rangers, and many more. Uniforms have never been sexier!
I haven't heard of this novel before, but by its title (and eyecatching cover too!) I am intrigued and hooked and would love to read it! It looks like an intense and steamy story, and I just LOVE those 😀
Stella: Any Way You Want It by Maureen Smith
Zandra Kennedy owes the success of her elite escort agency to some simple rules. Her girls offer companionship, not sex. And business always comes first. Zandra won't allow any man to rule her life the way her father dominated her mother. But that doesn't mean she's immune to fantasies—especially when it comes to her childhood friend, gorgeous former navy SEAL Remington Brand.For years, Remy has been breaking other women's hearts while guarding a secret. He's in love with Zandra's feisty spirit and the vulnerability she keeps hidden under those lush curves. A Caribbean vacation leads to an erotic encounter that's every bit as mind-blowing as they'd imagined.

Remy wants more. But he has another secret, too—a betrayal that could shatter Zandra's career, their lifelong friendship and a passion too explosive to deny.
Talk about telepathy/premonition: I was so much craving the prequel of this story I just reread it last week and enjoyed it just as much for the second time. So I'm very excited about iots sequel, Maureen Smith writes some pretty steamy and romantic stories that are as delicious as Belgian pralines 😀
Stella: There's Something About Lady Mary by Sophie Barnes
Sophie Barnes is back with another delightful Summersby Tale. This time, Ryan Summersby meets his match!

Mary Croyden lives a simple life . . . and she likes it. But when she inherits a title and a large sum of money, everything changes. Forced to navigate high society, Mary finds herself relying on the help of one man—Ryan Summersby. Determined not to lose her sense of self, she realizes that Ryan is the only person she can trust. But Mary's hobbies are not exactly proper, and Ryan is starting to discover that this simple miss is not at all what he expected . . . but just might be exactly what he needs.
This series is about the Summersby siblings, the first novel introduced us Alex(andra), Ryan and William who are a bit different than the usual Regency heroes and heroines as they all dabble in the spy business! In the first book Ryan was only a supporting character and I'm looking very much forward to getting to know him better 😉
So, which will be your Sunday Cravings for the week?