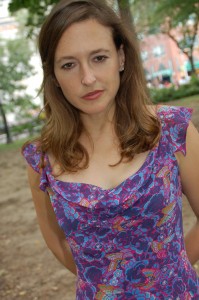 It is our pleasure to welcome today to Book Lovers Inc. Hope Tarr, multi-published romance author, whose latest novel Operation Cinderella, the first book in her new contemporary romance series, Suddenly Cinderella series was recently released by Entangled Publishing! Hope stops by to tell us more about the series, the characters and what you can expect from Operation Cinderella. Please give her a warm welcome, and make sure you read on, there is a sweet giveaway for you at the end. 😉
OPERATION CINDERELLA & the Suddenly Cinderella Series:
Characters Welcome by Hope Tarr
What makes a novel sparkle, truly sparkle? For me it all comes down to one deceptively simple word – character.
Give me characters that I can care about–cry when they cry, laugh when they laugh, and yes, bleed when they bleed – and I'll forgive an author a plot hole as big as a construction site.
After twenty romances, I've come to accept that I'm never going to manage to write "for the market" let alone "to type." From virgin heroes and formerly promiscuous heroines, from former felons to idealistic lawmen—I once wrote a virgin, vegetarian, hangmen Scot!—my characters don't fit the mold. More often than not, they break it! Keep your viscounts and trust fund moguls. Whether I'm writing in Victorian England or modern day Manhattan, my protagonists tend to be self-made people with gritty backgrounds, open psychological wounds, and self-doubts and self-sabotaging behaviors to be overcome.
In OPERATION CINDERELLA, the launch for my "Suddenly Cinderella" Series with Entangled Publishing, hero Ross Mannon and heroine Macie Graham appear to be counter opposites – on the surface at least. He's Texas born, politically conservative sociologist turned news media pundit. She's a politically liberal magazine features editor and a Manhattan goth girl through and through – or so she seems. What very few people know about Macie is that she's really "Martha Jane" from Heavenly, Indiana—and that her decision to leave her Small Town USA home for New York was a lot more involved than the pursuit of Big City Dreams.
When Ross targets On Top in retaliation for Macie's article advocating teen birth control—"Forget the Fairytale, Teen Sex is Fact, Not Fiction"—Macie sees everything she's sent the past five years building about to crash. Like the Big Bad Wolf, she's out for blood and in this case she scents a story, a behind-the-scenes expose on the sexy Texan that promises to be as juicy as a rare cooked steak.
But Ross isn't exactly going to open his door to her. When the opportunity presents, she decides to go undercover as his live-in housekeeper. To prepare, Macie must make a Cinderella style transformation in reverse. Giving up her Goth Girl persona for that of the sweet, old-fashioned girl she has vowed to leave buried in her past is even harder than she imagined. Only a pair of vintage Saks Fifth Avenue red shoes, a gift from two fairy god friends and reputed to have been worn by a famous silver screen era Hollywood actress, connects her to her "true" self.
I really hope readers enjoy OPERATION CINDERELLA as well as the other books in the series. Next up is A SUDDENLY CINDERELLA CHRISTMAS CAROL, a "Flirt" novella releasing later this November. Macie's Scrooge-like boss, Starr, receives a surprise gift on Christmas Eve: a pair of vintage Saks red slippers from her fallen out friend. Trying on the shoes may just give Starr a turn at Christmas Happily Ever After with sexy Art Director, Matt Landry—assuming she'll take the plunge and change her attitude on both Happily Ever After and the holiday.
In Book #2, PROJECT CINDERELLA (February 2013), Ross's ex, famous fashion photographer Francesca St. James gets considerably more than she bargained for when she leaves New York for Los Angeles to join the cast of a newly launched reality TV show as a fashion coach. "Project Cinderella" aims to remake fashion frogs into styling Cinderella princes and princesses. Contestant Gregory Knickerbocker is a geek with a heart of gold, easily the program's "least likely to succeed" as a finalist. Fortunately Francesca loves nothing more than a challenge and serving as Greg's "fashion fairy godmother" promises to be that and then some. Can a pair of vintage Saks Fifth Avenue red slippers help her look beyond Greg's center-parted hair and ubiquitous gray hoodies to the Prince Charming that lies beneath?
The series concludes with THE CINDERELLA CAPER (tentative title, June 2013). Plus-size personal chef, Stefanie Stephanopolis is one of DC's most sought after personal chefs. Cooking gourmet in-home meals for couples is her specialty—only Stef is eating her meals solo. Convinced by her diet-obsessed stepmother and stepsisters that she's fat, Stef hides her pretty face beneath glasses and messy bangs and her sexy curves beneath baggy sweaters and "mom" jeans. Accepting an exclusive two-month contract to cook for visiting Greek tycoon, Nicholai, catapults Stef far beyond her kitchen—and her comfort zone. Can the surprise arrival of a pair of vintage red shoes help her to see the princess-perfect vision that Nick does?
Who's your ultimate off-beat romance hero or heroine?
Operation Cinderella by Hope Tarr

Book#1 in the Suddenly Cinderella series

Manhattan magazine editor Macie Graham always gets her story—and she'll do anything to uncover the dirt on famous radio personality Ross Mannon. After he smears her article on his show, nearly costing Macie her job, she devises a plan to masquerade as a modern-day Cinderella and get her revenge on the infuriating Texan.

All Ross wants is a woman with old-fashioned values to be his housekeeper and role model for his troubled teenage daughter. When the perfect woman shows up, Ross is relieved—until he finds himself drawn to his gorgeous, red-stiletto-wearing new employee. "Martha Jane" is opinionated and sexy, and Ross is intrigued…and more than a little turned on.

Macie thought Operation Cinderella was foolproof, but Ross, with his rugged good looks and southern charm, proves to be as perfect behind-the-scenes as he does in public. But when she finally uncovers a secret that could destroy Ross's reputation, she faces losing her job or losing the fairy-tale ending she didn't even know she wanted.
Hope Tarr is the award-winning author of twenty historical and contemporary romances including OPERATION CINDERELLA, the launch to her new Suddenly Cinderella series of contemporary fairytale-themed romances. Hope is also a co-founder and current principal of Lady Jane's Salon™, New York City's first and so far only monthly romance fiction reading series now with satellites in four other U.S. cities. Visit Hope at:
~~~~~~~~~~~~~~~~~~~~~~~~~~~~~~~~~~~~~~~~
~*~*Giveaway*~*~
Entangled Publishing has generously offered an ebook copy of Operation Cinderella to a lucky commenter!
All you have to do is answer Hope's question and tell us: Who's your ultimate off-beat romance hero or heroine?
(You can read our full giveaway policy here)
Please be sure to include a valid email address in the comment form (need not be in the actual body of the comment).
This giveaway is open to all!
Giveaway ends on Saturday, 24 November 2012; we will announce the winner on Sunday.