Today we are very happy to welcome back to Book Lovers Inc. Karen Erickson, author of many steamy and sensual romances who this time is celebrating the release of a tame, sweet and gentle romance! Read on to learn more about Jane's Gift and what Karen thought of this new experience, and you could even win some terrific prizes, from Starbucks gift card to a Kindle Paperwhite! woohoo! 😀
Changing It Up
by Karen Erickson
I was first published in 2006—and it was a short erotic novella. As the years went on, I wrote hotter, and hotter…until I reached the pinnacle of hotness for me (Playing With Fire series anyone?). My voice naturally leans toward the sexier stuff and I really enjoy writing on the sexier side. But I must admit…I reached a point where I was feeling burned out.
Burned out on trying to out-hot myself, I think. So I decided to take a step back and write something a little sweeter (okay, a lot sweeter). Here is where I must confess: JANE'S GIFT was originally written in 2009. Right after I wrote the first two books from the uber-sexy Playing With Fire series. Talk about a change of pace.
It was freeing, though, writing Jane. I brought in kids, I brought in a big family that is very protective of their still emotionally fragile sister/daughter and I decided to give her a firefighter hero. My dad is a retired arson investigator so I grew up around fire stations and the like. A firefighter is a real hero. Strong and dependable and bonus points, they wear a uniform. 😀
But the subject matter of JANE'S GIFT is kind of heavy. I worried at times it was too depressing (in fact, I had a rejection from an editor who flat out said it was too depressing). Plus, it was hard to balance Jane's poor dead husband and her love for him versus her growing feelings for the hot and handsome fire captain Chris. It's so easy to make the long gone husband a villain, you know? I didn't want to do that. I wanted him to be real. A man she mourned the loss of, who she still loved and who had flaws.
And guess what? Chris has a lot of flaws, too. So does Jane. They make mistakes and when they do, they own up to them. That was my goal with the book and is now my goal with the entire series. I want these characters to be real and relatable. I want them to touch the readers' hearts and make them smile and make them wish they had a family like that. Or even think, my family is just like that.
Let's finally mention the one thing I've had a lot of people ask me: Why the closed door love scenes? First of all, Entangled's Bliss Imprint is their sweeter line so I had to follow the guidelines LOL. I know it's not my usual style but I hope the sexual tension weaved throughout the story accompanied with the romance between the hero and heroine is enough to keep the reader satisfied.
And wait until you read Cameron's book (Jane's big brother). I think the romance between Cam and Chloe is so sexy…hopefully readers will agree. (CAMERON'S HOMECOMING is scheduled for a Spring 2013 release).
I've enjoyed writing about the McKenzie family and I hope to write more books in the Lone Pine Lake series. I'm hopeful readers feel the same way!
Happy Holidays!
Book #1 in the Lone Pine Lake series

A fire captain afraid of commitment. A widow afraid of fire. Can the holidays bring them together?

A devastating house fire cost Jane Clark nearly everything: her husband, her confidence, and her looks, with the physical scars marbling her body. Now, two years later, she's living and healing back in her childhood hometown of Lone Pine Lake. The upcoming holidays are the perfect opportunity to bring some Christmas cheer into her young children's lives, starting with a visit to the firehouse, where her brother's best friend has offered to help quell their residual fears.

Lone Pine's resident playboy, fire captain Christian Nelson is happy with his single-guy lifestyle. He's an everyday local hero, so he's never wanting for attention around the holidays. But when Jane Clark shows up, Chris is immediately drawn to the beautiful widow–even though kids and commitment have never been his style.

Despite her brother's warnings about his friend's playboy status and dangerous occupation, Jane can't help but fall for the gorgeous fire captain. The holidays are a time of new beginnings, but can two scarred people find the strength to let go of their pasts to live in the present, when a lifetime together might be the sweetest gift of all?

Buy at Amazon | Barnes & Noble | Kobo
Bestselling romance author Karen Erickson writes what she loves to read — sexy contemporary romance and sensual historical romance. Digitally published since 2006, she currently writes for Samhain Publishing and Carina Press. A native Californian, she lives in the foothills below Yosemite with her husband and three children.
~~~~~~~~~~~~~~~~~~~~~~~~~~~~~~~~~~~~~~~~
~*~*Giveaway*~*~
There are TWO giveaways offered by Karen!
A Blog Giveaway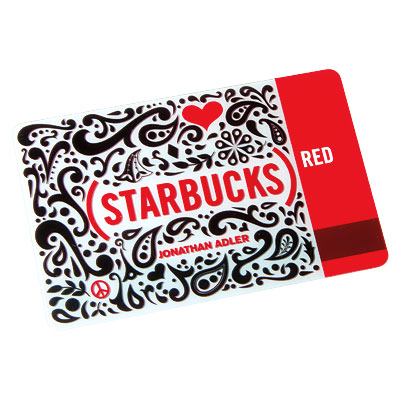 Karen has generously offered a $20 USD Starbucks gift card to a lucky commenter, because everyone needs a Gingerbread Latte during the holiday season! 😉
(For a chance to win a $10 USD Amazon Gift Card click HERE.)
All you have to do is leave a comment and tell us: do you prefer your romance novels on the steamier or sweeter side? Or you like both, depending on your current mood?
(You can read our full giveaway policy here)
Please be sure to include a valid email address in the comment form (need not be in the actual body of the comment).
This giveaway is open to all!
Giveaway ends on Saturday, 8 December 2012; we will announce the winner on Sunday.
Good luck!
And a Grand Prize Giveaway!
Karen is giving away a beautiful gift box necklace by Jol Creations and a Kindle Paperwhite to one lucky reader who follows her book tour.
Just fill out the Rafflecopter form below:
For more chances follow the tour HERE.
This giveaway is open to all and ends on 21 December 2012!