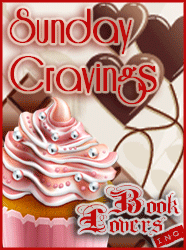 Hello Book Lovers all around the world! How have you been? Have you fully adjusted after the holidays? I just can't do it I'm afraid… But I try my hardest 😛
This week is a little slow in the publishing world. Not many titles are scheduled for release, which is a rather good thing, because in the next couple of weeks, there are way too many interesting books to purchase! So, let's start 🙂
Stella and Anna:Revving Her Up by Joy Daniels
Sarah Katz's career as a New York lawyer is in high gear—and the stress has left her hormones sputtering. With strict doctor's orders to relax, she books the cure: a spa vacation in the cool, green mountains of Virginia.

When a pothole sends her Porsche to the side of the road, she finds herself stuck in small-town Rapture. She'd love nothing more than to blow this Hicksville and be on her way…until she meets sexy stockcar mechanic Cole Cassidy.

Coles knows exactly how to handle that fancy car, and its uptight driver. Sarah's not his type, but neither can deny that their attraction is firing on all cylinders. Soon he's introducing her to the thrill of speed at the local track—in his car, and on it.

But Sarah's troubles aren't so easily left in the dust. Unless she forces herself to decide if she's willing and able to let someone else take the wheel.

Warning: Contains a false start, breakdowns of the automotive and erotic kinds, creative uses of shower massagers and silk ties, and thrill-rides in, on, and outside of a racecar.
Stella: Joy Daniels is a new to me author but this book sounds so steamy and exciting I can't wait to read it! I love cars and reading about a sexy man who knows how to handle them and a woman's seduction definitely makes me take notice 😉
Anna: Revving Her Up sounds deliciously sexy and hot, so naturally, I can't wait to get my hands on a copy of this book 🙂
Stella: Unforgivable by Joanna Chambers
A notorious rake is about to make the ultimate faux pas—fall in love with his own wife.

Gil Truman has eyes only for the beautiful Tilly—until he is forced to marry plain, sickly Rose Davenport to reclaim the lands his father foolishly gambled away. After a disastrous wedding night tainted with his bitterness, he deposits Rose at his remote Northumbrian estate, soothing his guilt with the thought that she need never lay eyes on him again.

Five years after the mortifying wedding night that destroyed all her romantic fantasies, Rose is fed up with hearing second- and third-hand reports of Gil's philandering ways. She is no longer the shy, homely girl he left behind, but a strong, confident woman who knows how to run an estate. And knows what she wants—her husband, back in their marriage bed.

Gil doesn't recognize the bold, flirtatious woman he meets at a ball, with or without her mask. Yet he is bewitched and besotted, and their night together is the most passionate he has ever known.

But when he confesses his sins to the beautiful stranger, the truth rips open the old wounds of their blighted history. Threatening any hope of a future together.

Product Warnings
Contains a flawed hero who can be redeemed with the right woman—the one who's been under his nose the whole time. Ain't that just like a man?
I love the marriage of convenience/arranged marriage setup of a husband falling in love with his own wife and this one sounds very interesting!
Marlene: The Human Division #1: The B-Team by John Scalzi
IThe opening episode of The Human Division, John Scalzi's new thirteen-episode novel in the world of his bestselling Old Man's War. Beginning on January 15, 2013, a new episode of The Human Division will appear in e-book form every Tuesday. Colonial Union Ambassador Ode Abumwe and her team are used to life on the lower end of the diplomatic ladder. But when a high-profile diplomat goes missing, Abumwe and her team are last minute replacements on a mission critical to the Colonial Unions future. As the team works to pull off their task, CDF Lieutenant Harry Wilson discovers theres more to the story of the missing diplomats than anyone expected…a secret that could spell war for humanity.
This is the first part of a serial novelization of Scalzi's new book in his Old Man's War universe. There are going to be 13 episodes, one per week and ebook only, and then the whole thing will come out as a novel with some supplementary material in the Spring. I'm in for the serial. I loved Old Man's War and the whole series. It's one of those books I shove at people, and it's on The Galaxy Express list of all-time best science fiction romance books ever.
How about your Sunday Cravings for this week?