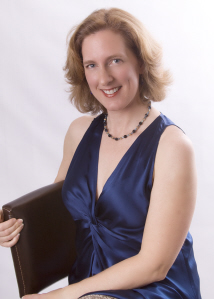 Good morning, book lovers! This morning I hope you're ready to take your romantic hearts back to a time long past, to place where honor was strong, and passion was stronger–that'd be the 16th century Scottish highlands of Heather McCollum's HIGHLAND HEARTS series! We're pleased to welcome her today to tell us a bit about what captures (and challenges) her about writing the stories in this exciting series. Let's give her a warm BLI welcome.
————————
Thank you so much for having me here today! I'm very excited to talk a little about Highland Heart (HH), my short novella that was just released by Entangled Publishing. HH is set in 16th century Scotland, fifteen years before my full-length novel Captured Heart (CH), even though it was written after it.
Yes, HH is a short novella. After I had finished writing CH, my wonderful agent found an opportunity for me to be part of an anthology. To qualify I had to write a story that was under 13,000 words. This was a huge challenge for me since I usually run around 100,000 words. I loved the world of CH, the rugged warriors in low-slung kilts and the sharp, powerful women who captured their hearts, so I dug into that world for my novella. When CH was released, Entangled Publishing was interested in publishing HH as a stand-alone since it was the prequel.
I have the upmost respect for authors of short stories. Every single word matters and must really contribute to the impact of the story. This was an exercise in tight prose for me. Some have complained that HH is too short. I agree. I'd love to write more about Rachel and Alec. Even though I allude to their inevitable first love scene, there just wasn't room to write it in the original 13,000 words. I was very fortunate though to get the opportunity to explain a little more about the start of the Highland Hearts series.
The series will include at least two more full-length romances (about 400 pages each) set in the early to mid 16th century. If I write another novella (there's one dancing in my head) as part of the series, I promise to write a longer one since I won't have the strict word count limitation. Right now I've just turned in the sequel to CH to my fabulous editor. Tangled Hearts follows Ewan down to Henry VIII's court – lots of royal intrigue and fun!
Find more of Heather McCollum at:
her website | Twitter | Goodreads
Highland Heart by Heather McCollum

Alec Munro, chieftain of the Munros, has captured the Englishman who swindled his father. Set on retribution, he's caught off-guard by the thief's beautiful daughter, a lass whose beauty and spirit leave him questioning the value of revenge.

Rachel Brindle has a secret: she can heal people with her magic. While journeying with her father and sister into the Highlands, she becomes a prize sought between two warring clans. She must use her cunning and her healing magic to prevent the same slaughter that started the blood feud a century ago. But when her secret is exposed, will it condemn her in the eyes of the barbarian who has capture not only her family, but also her heart?

Buy at Amazon – Barnes & Noble – Publisher's Website
~~~~~~~~~~~~~~~~~~~~~~~~~~~~~~~~~~~~~~~~
~*~*Giveaway*~*~
Heather has generously offered an ebook copy of  her novella Highland Heart to one lucky commenter!
All you have to do is leave a meaningful comment or answer one of the questions:
What most appeals to you about a Scottish clansman hero? The Scottish Highlands?
(You can read our full giveaway policy here)
Please be sure to include a valid email address in the comment form (need not be in the actual body of the comment).
This giveaway is open worldwide!
Giveaway ends on Saturday, 9 February 2013; we will announce the winner on Sunday.
Good Luck!