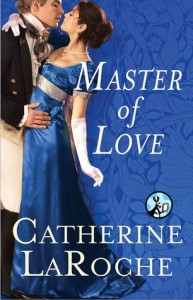 Format read: ebook
Series: N/A
Genre: Historical Romance
Release Date: Dec. 3, 2012
Number of pages: 336 pages
Publisher: Pocket Star (Simon and Schuster)
Formats available: ebook
Purchasing Info: Amazon | B&N | Kobo | Book Depository US | Book Depository (UK)
A sexy historical romance featuring a genteel book dealer who is commissioned to organize an impressive personal library in the home of London's most notoriously seductive lord.

Dominick Avery, Viscount Rexton, has a brilliant mind, yet is so intoxicatingly handsome no one ever takes his intellect seriously. He cultivates a wicked reputation as Lord Adonis, Master of Love, until his uncle sends him an irresistible bequest of books, on the condition he accept also the prim librarian who comes with them.

Miss Callista Higginbotham struggles to support her quirky household as a rare book dealer and librarian, while tottering on the dangerous edge of poverty. But she quickly finds herself in greater danger yet, as her desire flares for the infuriatingly flirtatious lord. Dominick wants nothing more than to unleash his luscious new librarian from her straight-laced propriety. He's learned, however, never to trust desire—and certainly not the all-consuming passion that soon bedevils him. But when Callista discovers a plot against Dominick's life and risks all to save him—they both learn that love is the one lesson that cannot learned from books…
My Thoughts:
I think that most historical romances I read are set in the Regent era, so it was a nice change to read what could be considered a Victorian Romance. But a story taking place during this time opened itself up to more than just the romance involved. Here we see interesting discussions of past and present roles of women in society. I wouldn't say it was an overly feminist leaning book but it shed some light on the changing times and the attitudes that would gradually move to more freedom for women by the late 19th/ early 20th century. Not bad for a book claiming to have a "notoriously seductive lord", right?
Callista was a strong willed woman, trying to do the best for her family as well as those she'd taken in off the street to work with her. In a climate that was still predominantly male, this was bound to cause a few clashes. And despite what the book blurb shows, Callista is up to her eyebrows in deceit more so than just the one plot mentioned. From the start of the story though, her freely given opinion catches the attention of Lord Rexton, so even though she tries to thwart her troubles on her own, she gains an excellent ally in him.
The trouble with such a relationship of course, came from the reputation Dominick, Lord Rexton had acquired. While the two, at times, seemed to grow closer, there was always that one hurdle to contend with: the leading lady thought her employer was a womanizing scoundrel. As the reader, a different perspective is offered which leads us to cheer the poor guy on. Sadly, even he has some issues that Dr. Freud would have loved to get his hands on, if it hadn't been several decades too soon. Through their interactions, they are both able to grow and set side some of the preconceived notions they have about each other. Now if only the same could have been said about society as whole, back then, history might have been a little different.
Master of Love had a lot of elements that I very much enjoyed. The connection between Dominick and Callista, including their witty banter, made it entertaining. The deeper substance of a male character with some self-esteem issues (despite being known as Lord Adonis), a female on the outskirts of the peerage, with a mind of her own, and the plots that threaten to take them both down kept it a captivating ride from beginning to end. Master of Love is a lovely debut novel from author, Catherine LaRoche.
I give  Master of Love 4 stars!

***FTC Disclaimer: Most books reviewed on this site have been provided free of charge by the publisher, author or publicist. Some books we have purchased with our own money and will be noted as such. Any links to places to purchase books are provided as a convenience, and do not serve as an endorsement by this blog. All reviews are the true and honest opinion of the blogger reviewing the book. The method of acquiring the book does not have a bearing on the content of the review.