Today we're delighted to welcome Rhi Etzweiler  on Book Lovers Inc. Rhi is here today as part of Riptide Publishing's virtual Tour for Fragile Bond. If you haven't read this book yet, here is your chance to learn more about it. Also we're spoiling you with not one but two giveaways. Let's give a warm welcome to Rhi! 
Hello and welcome, readers! My name is Rhi Etzweiler, and I'm here to share some tidbits about my latest Riptide release, Fragile Bond. Thank you to Book Lovers Inc. for the warm welcome, it's a pleasure to be here.

Before I start rambling though, release week contest!
This bookmark was commissioned exclusively for the promo tour. I managed to steal one of Marc's dogtags and shipped it off to Freia Inguz Artisan Jewelry, asked her to work some magic. This custom piece also features a bead of certified white amber, the color of Hamm's mane. And I'm going to give it away. Yep, this gorgeous one-of-a-kind shiny is for you guys!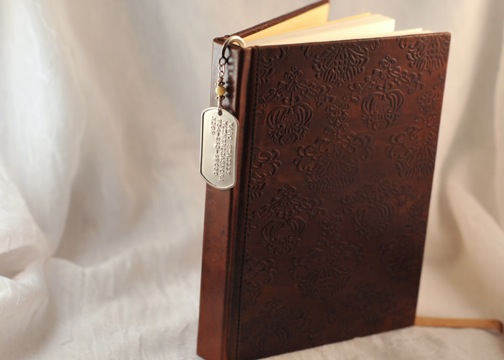 The contest works like this: there are three questions listed below. To enter, send an email with your name and your three answers to rhianon.etzweiler@gmail.com. These questions have been specifically drafted so that the answers cannot be found in the available excerpt; you'll have to purchase and read the book to find them! Your submitted answers must be correct in order to qualify as an entry into the drawing. You may send a replacement entry if you like (in the event that you think you might've sent an incorrect answer) but each individual can only be entered into the drawing once. All entries must be received before Sunday, February 24th, 11:59pm EST. Entries received after that time will not qualify. One winner will be selected at random from qualifying entries and announced on Monday, February 25th at Haus of Rhi (rhianonetzweiler.blogspot.com). If winner does not respond within 48 hours with a valid postal address, an alternate winner will be drawn from qualifying entries. This contest is open to US residents only **, for shipping purposes.
Question 1: What are the names of the three humans on the C-C team
Question 2: To what does Sierra-India refer?
Question 3: What substance are the scientists after?
Good luck!
Worldbuilding and H29
So I had this "gunporn" inspiration that began with two vague characters and a hazy concept. My firearm pornstars needed a setting, and I couldn't bring myself to use something contemporary. It grated against my muses like sand in gun oil. There are some places that friction is just…bad. No exceptions. (Beach sex really isn't as sexy as it might look, hey! Who'd have thought.)
If there's one slanderous label that every soldier who's seen combat action gets thrown at them, it's the "murderer" label. I wanted to explore that for the reader, in a way that they could follow in easier, smaller increments. It meant playing with perceptions in the beginning, but the idea was to get the reader to a place where they can sympathize with Marc, who's got his finger on the trigger. He, and the reader with him, needed to begin the story with a firm impression that the targets weren't capable of rational thought, weren't civilized indigenes by any standards. I understand that animal rights activists might sit and tear the nuances of this ethical quandary to shreds, but I chose a science fiction setting in order to employ a healthy measure of artistic license.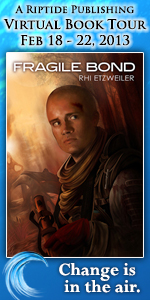 And thus, "tawnies" began taking shape in my mind. They needed to garner a visceral fear response, needed to have a physique and behaviors that played on deeply ingrained cultural and species memories for their human counterparts. So I made them apex predators. Ecologically conscientious and environmentally aware apex predators—so technically already one-up on humans—but nonetheless instilled with a daunting number of instincts from which evolution hasn't relinquished them just yet.
Which just added yet another layer to the interspecies dynamic that unfolds. Nothing ever stays simple with me. It was definitely an adventure, exploring Hamm's struggles with his baser instincts and balancing them against his rationale and conscious decisions. His priorities don't change as a result of those instinctive urges, but he recognizes them as obstacles to be overcome and in some situations accommodated.
The planet known as Horace Deuce-Niner has a rich and vibrant proliferation of intelligent life, actually. The furrs are a diverse lot all on their own, though most of what the infantry forces have encountered has been largely "tawnies" since they dropped planetside within fefa clan territory. Their clan coloring and appearance are visually similar to that of lions, but there are others who more closely resemble tigers, jaguars, wolves, bears, foxes, coyotes, and any host of other creatures.
And then there are the feathers, with their strong avian resemblance, who were born almost purely of a need for some domestic squabbling. After all, a race existing in a borderline utopian harmony with their own fellow creatures would not react with negative assumptions, hostility, or hatred at the first sign of an alien race. Not even, I don't think, if there was a gross misunderstanding. After all, a creature does not defend its territory and clan without having just and repetitive cause for such an instinct to develop, or for that behavior to be adapted. No, there's definitely some very human parallels in the attributes they've acquired as their cultures and clans civilize and attempt to set aside their base instincts.
With such a rich variety of potential characters, I'm looking forward to revisiting this world again in the future for some other novellas or short stories.
Fragile Bond:
Sniper Sergeant Marc Staille and his trusty rifle, Mat, are on bodyguard duty at a mining operation on a backwater planet. The resource-rich valley is crawling with tawnies, the native dirt-colored predators. Huge things that hunt in packs and kill as well with tooth and claw as Marc ever has with Mat.

The rules change when a tawny uses an unexpected weapon: pheromones.

Commander Hamm Orsonna, leader of the fefa clan, is determined to chase off the invading aliens. The one he sets out to capture for intel is scrawny and hairless, not very intimidating—until it takes out his entire squad. Seasoned warriors, felled from halfway down the valley by its metal death stick.

Their sacrifice may be worth it, though. The alien male smells like he's interested in making things right. He smells of other things too, but nobody else seems to notice. Before long, Hamm finds himself fighting off his own kind to defend the alien, who might be his people's only hope for peace, and Hamm's only chance for happiness.
Read an excerpt and get your copy here at Riptide.
About Rhi Etzweiler
Rhi's formative years were spent steeped in military culture, and it influences every story—with a definitive twist. Though focusing mainly on science fiction and fantasy, Rhi enjoys spicing things up with a speculative mixture that sometimes defies an easy label. Next to Elizabeth Moon and Meredith Ann Pierce, Rhi counts Jane's Defense and Popular Science among still-strong influences.

For Rhi, writing is how the muses tell their stories. They might begin small, but they rarely remain so. "Some of them require luring or bribery to draw them out. Usually wine and chocolate work well. Other times, all it takes is a little art. But once they realize I'm listening, they will just keep going."

You can find Rhi on your favorite social media site with these links:

Email address: rhianon.etzweiler@gmail.com
** While the bookmark giveaway is limited to US only, Book Lovers Inc is offering a 10$ GiftCard on the Riptide Publishing website. So you can get Fragile Bond (or anything you want) and more. Open to ALL. Just leave a meaningful comment about the post or a question for the author to be entered. 
~~~~~~~~~~~~~~~~~~~~~~~~~~~~~~~~~~~~~~~~~~
Giveaway
TWO  different giveaways:
The bookmark giveaway is open to US only. You need to email the author the answers to the 3 questions asked.
~~~~~~~~~~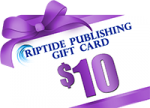 Book Lovers Inc is offering a 10$ GiftCard on Riptide Publishing.
All you have to do is leave a meaningful comment about the post or a question for the author.
(You can read our full giveaway policy here)
Please be sure to include a valid email address in the comment form (need not be in the actual body of the comment).
This giveaway is open to everyone!
Our Giveaway ends on 2 March 2013 and we will announce the winner on Sunday.