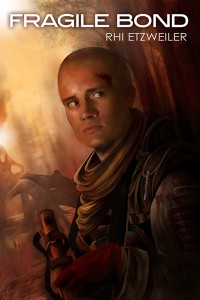 Today we're delighted to welcome Rhi Etzweiler  on Book Lovers Inc. Rhi is here today as part of Riptide Publishing's virtual Tour for Fragile Bond. If you haven't read this book yet, here is your chance to learn more about it. Also we're spoiling you with not one but two giveaways. Let's give a warm welcome to Rhi! 
Hello and welcome, readers! My name is Rhi Etzweiler, and I'm here to share some tidbits about my latest Riptide release, Fragile Bond. Thank you to Book Lovers Inc. for the warm welcome, it's a pleasure to be here.
Before I start rambling though, release week contest!
This bookmark was commissioned exclusively for the promo tour. I managed to steal one of Marc's dogtags and shipped it off to Freia Inguz Artisan Jewelry, asked her to work some magic. This custom piece also features …

Giveaways,Guest Post,Rhi Etzweiler,The HEA Lover

20 Feb 2013

4 comments