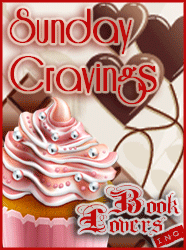 Hello Book Lovers! How are you this weekend? After nearly drowning here in Athens, I'm here for yet another Sunday to highlight all the releases of the week to come that we can't wait to get our hands on! Well, I don't know if you heard, but we suffered a really big storm here in Greece, as well as in Italy, with great damages and even human losses. It's a sad thing, but at least the worst is over and now we have to once more suffer the effects of the weather and the government's incompetency.
Anyway, let's leave the sad things aside! This week, there's a huge list of books that are scheduled for release, making it really hard to pick just a few among all those tempting titles. So, let's start!
Caro: By Love Unveiled by Sabrina Jeffries
Adored for her charmingly sensual New York Times bestsellers, Sabrina Jeffries brings back a splendid historical romance, long out-of-print, that she penned as Deborah Martin. Readers will thrill to this unforgettable tale of passion and peril—now newly revised by the author!

Miss Marianne Winchilsea is running for her life from those whom she believes have attempted to kill the king. Forced to disguise herself, she trusts no one—especially not Garett Lockwood, the Earl of Falkham, who usurped her family home and who seems to be her most dangerous enemy.

And what Garett sees behind her masquerade is a beautiful half gypsy enrobed in mystery, deception, and burning secrets. A woman he should avoid at all costs.

In a world where treachery and betrayal reign, a sweet seduction rules their hearts—and dares them to risk their destinies on a passionate love that all the powerful forces of the world cannot defeat.
This author is on my Auto-buy list. I love her books. It's exactly what I want historical romances to be. I'm always looking forward to Miss Jeffries books.
Marlene: Calculated In Death by J.D. Robb
On Manhattan's Upper East Side a woman lies dead at the bottom of the stairs, stripped of all her valuables. Most cops might call it a mugging gone wrong, but Lieutenant Eve Dallas knows better.

A well-off accountant and a beloved wife and mother, Marta Dickenson doesn't seem the type to be on anyone's hit list. But when Eve and her partner, Peabody, find blood inside the building, the lieutenant knows Marta's murder was the work of a killer who's trained, but not professional or smart enough to remove all the evidence.

But when someone steals the files out of Marta's office, Eve must immerse herself in her billionaire husband Roarke's world of big business to figure out who's cruel and callous enough to hire a hit on an innocent woman. And as the killer's violent streak begins to escalate, Eve knows she has to draw him out, even if it means using herself as bait. . .
Eve Dallas and Roarke are the best long-running romantic couple in history. That's my humble opinion and I'm sticking to it. I read every In Death book on the first night, and this one will be no exception, I'm sure (I have it pre-ordered). It's the combination of futuristic police procedural and continuing love-story plus soap opera that keeps me hanging on. At best, these are gold. At least, it's a terrific chance to see how what the cops at the NYPSD and their friends are up to.
Stella: The Best Man by Kristan Higgins
Faith Holland left her hometown after being jilted at the altar. Now a little older and wiser, she's ready to return to the Blue Heron Winery, her family's vineyard, to confront the ghosts of her past, and maybe enjoy a glass of red. After all, there's some great scenery there….

Like Levi Cooper, the local police chief-and best friend of her former fiancé. There's a lot about Levi that Faith never noticed, and it's not just those deep green eyes. The only catch is she's having a hard time forgetting that he helped ruin her wedding all those years ago. If she can find a minute amidst all her family drama to stop and smell the rosÉ, she just might find a reason to stay at Blue Heron, and finish that walk…
I discovered Kristan Higgins thanks to Caro's gentle nudging for me to try her books and I LOVED All I Ever Wanted. Whenever I hear there is a new Kristan Higgins book to be released I get that warm and fuzzy feeling, because reading a KH book makes the reader feel happy and loved, she always has the most memorable and quirky secondary characters and the most huggable pet characters 😀 And yes I have the same expectations from The Best Man and can't wait to meet these new family members and friends Kristan Higgins will introduce in this new series of hers.
Caro: Lord of Darkness by Elizabeth Hoyt
When Strangers In The Night

He lives in the shadows. As the mysterious masked avenger known as the Ghost of St. Giles, Godric St. John's only goal is to protect the innocent of London. Until the night he confronts a fearless young lady pointing a pistol at his head—and realizes she is his wife.

Become Lovers…

Lady Margaret Reading has vowed to kill the Ghost of St. Giles—the man who murdered her one true love. Returning to London, and to the man she hasn't seen since their wedding day, Margaret does not recognize the man behind the mask. Fierce, commanding, and dangerous, the notorious Ghost of St. Giles is everything she feared he would be—and so much more.

Desire Is The Ultimate Danger

When passion flares, these two intimate strangers can't keep from revealing more of themselves than they had ever planned. But when Margaret learns the truth—that the Ghost is her husband—the game is up and the players must surrender…to the temptation that could destroy them both.
This series is made of awesomesauce. I love that we get a tiny tiny preview of the next book on the last scene/chapter of each book. This one sounds deliciously dark and sexy. I have a thing for marriage of convenience.
Marlene: Immortally Embraced by Angie Fox
Even during a truce, Dr. Petra Robichaud has her hands full as the M*A*S*H surgeon to an army of warring gods—especially when Medusa herself turns up pregnant. Petra has no idea what to expect when a gorgon's expecting, but she won't let it turn her to stone. As the healer-hero of an ancient prophesy, it's Petra's job to keep the peace. But as the lover to a warrior demi-god, she knows how impossible some jobs can be…

Commander Galen is sexy, strong, and sworn to lead his team to hell and back. But when he announces to Petra that he can no longer risk her life for his love, the doctor is on her own…Until a mysterious new entity—in the form of a hot-blooded male—enters the picture. Can he be trusted? Can he be resisted? Meanwhile, an oracle delivers another prophesy that places Petra back on the frontlines with the man she may be bound to for eternity—in love, or in war…
A MASH unit serving an immortal war. The first book was as irreverent as the original MASH, but with myths and monsters and a surprisingly good love story thrown in. I have high hopes for this one, but it has a lot to live up to.
How about your Sunday Cravings? Which of the many releases of the upcoming week have you already pre-ordered?