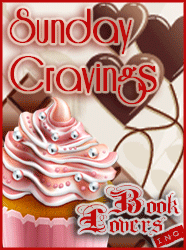 Hello Book Lovers all around the world! How are you this weekend? This Sunday Cravings post will be quite exciting and a little bit long just like I promised you last week! Well, we can't help it! There are like a ton of great books scheduled for release this week, so it's only natural that we have a long list of books we die to get our hands on 🙂 So, let's start right away!
Stella: A Noble Groom by Jody Hedlund
A New Historical Romance from Fan-Favorite Jody Hedlund

Recently widowed Annalisa Werner has the feeling her husband was murdered but can't prove it. Alone with her young daughter in 1881 Michigan, she has six months left to finish raising the money needed to pay back the land contract her husband purchased, and the land is difficult to toil by herself. She needs a husband. With unmarried men scarce, her father sends a letter to his brother in the Old Country, asking him to find Annalisa a groom.

For nobleman Carl von Reichert, the blade of the guillotine is his fate. He's been accused and convicted of a serious crime he didn't commit, and his only escape is to flee to a small German community in Michigan where he'll be safe. He secures a job on Annalisa's farm but bumbles through learning about farming and manual labor.

Annalisa senses that Karl is harboring a secret about his past, yet she finds herself drawn to him anyway. He's gentle, kind, and romantic–unlike any of the men she's ever known. He begins to restore her faith in the ability to love–but her true groom is still on his way. And time is running out on them all.
Ever since I discovered Amish romances, I've had this book on my radar and can't wait to start reading it, sounds like a lovely story.
Marlene: River of Stars by Guy Gavriel Kay
In his critically acclaimed novel Under Heaven, Guy Gavriel Kay told a vivid and powerful story inspired by China's Tang Dynasty. Now, the international bestselling and multiple award-winning author revisits that invented setting four centuries later with an epic of prideful emperors, battling courtiers, bandits and soldiers, nomadic invasions, and a woman battling in her own way, to find a new place for women in the world – a world inspired this time by the glittering, decadent Song Dynasty.

Ren Daiyan was still just a boy when he took the lives of seven men while guarding an imperial magistrate of Kitai. That moment on a lonely road changed his life—in entirely unexpected ways, sending him into the forests of Kitai among the outlaws. From there he emerges years later—and his life changes again, dramatically, as he circles towards the court and emperor, while war approaches Kitai from the north.

Lin Shan is the daughter of a scholar, his beloved only child. Educated by him in ways young women never are, gifted as a songwriter and calligrapher, she finds herself living a life suspended between two worlds. Her intelligence captivates an emperor—and alienates women at the court. But when her father's life is endangered by the savage politics of the day, Shan must act in ways no woman ever has.

In an empire divided by bitter factions circling an exquisitely cultured emperor who loves his gardens and his art far more than the burdens of governing, dramatic events on the northern steppe alter the balance of power in the world, leading to events no one could have foretold, under the river of stars.
Kay writes the most lyrical and completely stunning alternate history fantasy. His stories are beautiful and they break your heart. His Tigana is one of my favorite books ever, and it's so painful I can't make myself read it again. River of Stars goes back to Kay's alternate China, and it follows last year's Under Heaven. I'm so there.
Anna: Love Irresistibly by Julie James
HE'S USED TO GETTING WHAT HE WANTS…

A former football star and one of Chicago's top prosecutors, Assistant U.S. Attorney Cade Morgan will do anything to nail a corrupt state senator, which means he needs Brooke Parker's help. As general counsel for a restaurant company, she can get a bug to the senator's table at one of her five-star restaurants so the FBI can eavesdrop on him. All Cade has to do is convince Brooke to cooperate—and he's not afraid to use a little charm, or the power of his office, to do just that.

AND WHAT HE WANTS IS HER.

A savvy businesswoman, Brooke knows she needs to play ball with the U.S. Attorney's office—even if it means working with Cade. No doubt there's a sizzling attraction beneath all their sarcastic quips, but Brooke is determined to keep things casual. Cade agrees—until a surprising turn of events throws his life into turmoil, and he realizes that he wants more than just a good time from the one woman with whom he could fall terrifyingly, irresistibly in love . . .
I absolutely love Julie James's writing style and this series is simply addicting! Add to the sizzling hot romance the fact that we have sexy FBI agents and lawyers and you get why I can't possibly resist to all those books. Can't wait for my copy to arrive 🙂
Stella: Bolted by Meg Benjamin
Sometimes you have to get lost before you can find yourself.

The Promise Harbor Wedding, Book 2

Greta Brewster McBain in a bind. Two, if she's really counting. First there's the can-barely-breathe, bridesmaid's dress from hell. Second, the stranger who just carried her "perfect" brother's fiancée out the church door has made it impossible to tell her own mother about her own divorce.

Rather than confirm her reputation as the family screw-up, Greta takes a drive to clear her head.

Trapped in a hole and unable to reach his cell phone, Hank Mitchell is resigned to becoming a permanent part of his own archeological dig when help arrives—in the form of a woman who looks like a Gone With The Wind refugee. Behind the ruffles and lace, though, is something he appreciates: a woman who isn't afraid of a little dirt.

Their instant connection draws Greta into the eccentric world of the Hotel Grand, where she impulsively trades her hoopskirts for an apron. Soon things are getting hot, not only in the hotel kitchen, but in Hank's arms…

Warning: Contains hot moonlit sex, a melancholy turtle, two wisecracking seniors, and the world's ugliest bridesmaid dress.
I read and reviewed the 1st book in the series, Jilted by Kelly Jamieson, and can't wait to read the rest of the series!
Marlene and Anna: Dark Triumph by R.L. LaFevers
Sybella arrives at the convent's doorstep half mad with grief and despair. Those that serve Death are only too happy to offer her refuge—but at a price. Naturally skilled in both the arts of death and seduction, the convent views Sybella as one of their most dangerous weapons.

But those assassin's skills are little comfort when the convent returns her to a life that nearly drove her mad. Her father's rage and brutality are terrifying, and her brother's love is equally monstrous. And while Sybella is a weapon of justice wrought by the god of Death himself, He must give her a reason to live. When she discovers an unexpected ally imprisoned in the dungeons, will a daughter of Death find something other than vengeance to live for?

This heart-pounding sequel to Grave Mercy serves betrayal, treachery, and danger in equal measure, bringing readers back to fifteenth century Brittany and will keep them on the edge of their seats.
Marlene: LaFevers first book in the series Grave Mercy, should not have worked, but it so does. Assassin nuns. Just say it with me. Assassin nuns. In Medieval France, which somehow made the whole concept even cooler, and creepier. I can't wait to read the next one.
Anna: This is YA Fantasy at it's best! I enjoyed so much the first book in this series, that I just can't wait to read a new story in the same universe. This is one of my most anticipated novels of the year!
Stella: Sweet Madness  by Heather Snow
There's a fine line between love and insanity.

An Untamed Mind

Ever since her husband's sudden and tragic death, Lady Penelope Bridgeman has committed herself to studying the maladies of the mind, particularly treating traumatized soldiers of the Napoleonic Wars. It is this expertise that brings the Marquess of Bromwich's family to her door.

Gabriel Devereaux's unexpected and unpredictable episodes are unlike any Penelope has studied. The once proud soldier has been left shaken and withdrawn, but she manages to build a fragile trust between them. Strangely, Gabriel seems completely lucid when not in the grips of his mania, and in the calm between bouts, she is surprised by how much she is drawn to him.

Despite his own growing feelings, Gabriel knows that he is fit for no one, and is determined to keep Penelope away from his descent into madness. But even though she knows firsthand the folly of loving a broken man, Penelope cannot stop herself from trying to save him, no matter the cost.
You all know what a big fan I am of Heather Snow's Veiled Seduction series: Sweet Enemy the 1st book was a favourite read of 2012, and the 2nd book Sweet Deception was just as delightful. Heather Snow's writing style is enchanting and I just love how smart, intelligent and independent her heroines are. I'm in the middle of Sweet Madness and besides an equally wonderful heroine she has also given us a truly tortured hero, it breaks my heart to read about his sufferings. But as I said, pick up a Heather Snow book, you'll be in for a treat! 😉
Stella and Marlene: Big Boy by Ruthie Knox
He'll be any man she wants–except himself.

A Strangers on a Train story

Meet me at the train museum after dark. Dress for 1957.

When Mandy joins an online dating service, she keeps her expectations low. All she wants is a distraction from the drudgery of single parenthood and full-time work. But the invitation she receives from a handsome man who won't share his real name promises an adventure—and a chance to pretend she's someone else for a few hours.

She doesn't want romance to complicate her life, but Mandy's monthly role-playing dates with her stranger on a train—each to a different time period—become the erotic escape she desperately needs. And a soul connection she never expected.

Yet when she tries to draw her lover out of the shadows, Mandy has a fight on her hands…to convince him there's a place for their fantasy love in the light of day.

Warning: Contains sexy role-playing, theatrical application of coal dust, and a hero who can rock a pair of brown polyester pants.
Stella: I LOVE Ruthie Knox's stories and this one sounds terrific. I have it on my Kindle and will start it as soon as I'm done with Sweet Madness by Heather Snow… 😉
Marlene: I absolutely second the nod to Big Boy by Ruthie Knox. I want to read anything she writes. And did anyone else catch that Ruthie was nominated for two RITA awards this year? About Last Night for best Single Title Contemporary and Room At The Inn for Best Novella.
Stella: She totally deserves it, fingers crossed! 😀
Anna: Rising Darkness  by Thea Harrison
USA Today bestselling author Thea Harrison begins an all-new, darkly romantic paranormal saga, in which the fate of existence itself lies in the balance—and the key to victory may rest in the hands of two eternal lovers…

In the hospital ER where she works, Mary is used to chaos. But lately, every aspect of her life seems adrift. She's feeling disconnected from herself. Voices appear in her head. And the vivid, disturbing dreams she's had all her life are becoming more intense. Then she meets Michael. He's handsome, enigmatic and knows more than he can say. In his company, she slowly remembers the truth about herself…

Thousands of years ago, there were eight of them. The one called the Deceiver came to destroy the world, and the other seven followed to stop him. Reincarnated over and over, they carry on—and Mary finds herself drawn into the battle once again. And the more she learns, the more she realizes that Michael will go to any lengths to destroy the Deceiver.

Then she remembers who killed her during her last life, nine hundred years ago…Michael.
I may haven't read Thea Harrison's other series yet (although I really have to at some point!), but this new series of hers is right up my alley! And I'm in desperate need of a good PNR right now 🙂
Stella: Sharp by Alex Hughes
HISTORY HAS A WAY OF REPEATING ITSELF, EVEN FOR TELEPATHS.…

As a Level Eight telepath, I am the best police interrogator in the department. But I'm not a cop—I never will be—and my only friend on the force, Homicide Detective Isabella Cherabino, is avoiding me because of a telepathic link I created by accident.

And I might not even be an interrogator for much longer. Our boss says unless I pull out a miracle, I'll be gone before Christmas. I need this job, damn it. It's the only thing keeping me sane.

Parts for illegal Tech—the same parts used to bring the world to its knees in the Tech Wars sixty years ago—are being hijacked all over the city. Plus Cherbino's longtime nemesis, a cop killer, has resurfaced with a vengeance. If I can stay alive long enough, I just might be able to prove my worth, once and for all…
Clean, the 1st in Alex Hughes' Mindspace Investigations series introduced a fresh and captivating universe in a dark and gritty urban fantasy series narrated by a male (and addict) protagonist, and I can't wait to dive back in and see what happened to the characters since I waved them goodbye at the end of Clean.
Anna: Walking Disaster by Jamie McGuire
Finally, the highly anticipated follow-up to the New York Times bestseller Beautiful Disaster. Can you love someone too much?
Travis Maddox learned two things from his mother before she died: Love hard. Fight harder.

In Walking Disaster, the life of Travis is full of fast women, underground gambling, and violence. But just when he thinks he is invincible, Abby Abernathy brings him to his knees.

Every story has two sides. In Beautiful Disaster, Abby had her say. Now it's time to see the story through Travis's eyes.
Beautiful Disaster is one of the best books I have read and one I really enjoyed at that. No matter what happened around this book and its author, I decided to stay away from everything and enjoy just the story and the book itself. Whether Walking Disaster, which is basically the same story from another POV, will be just as good, is something to be seen. Am I afraid that it will be a disaster? Sure! But I just can't wait to read it nevertheless!
So, what about your Sunday Cravings? Which books have you already pre-ordered? Do tell! I'm pretty sure that you're awaiting quite a few books this week 🙂