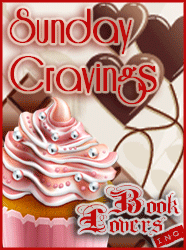 Happy Sunday Book Lovers all around the world! How are you? What are you currently reading? Anything really good that you'd like to share with us?
Next week hasn't all that many releases but there are some titles that we are pretty excited to get our hands on! That is why this week's post will be a little bit longer than usually 🙂  So, let's start!
Marlene: Making it Last by Ruthie Knox
RITA finalist Ruthie Knox returns with a brand-new eBook original novella, the finale of her delightfully sexy Camelot series!

A hotel bar. A sexy stranger. A night of passion. There's a part of Amber Mazzara that wants those things, wants to have a moment — just one — where life isn't a complicated tangle of house and husband and kids and careers. Then, after a long, exhausting "vacation" with her family, her husband surprises her with a gift: a few days on the beach . . . alone.

Only she won't be alone long, because a handsome man just bought her a drink. He's cool, he's confident, and he wants to take Amber to bed and keep her there for days. Lucky for them both, he's her husband. He's only got a few days in Jamaica to make her wildest desires come true, but if he can pull it off, there's reason to believe that this fantasy can last a lifetime.
I love everything Ruthie writes, and her Camelot series has been no exception. Making it Last goes back to Tony and Amber, the couple from the first novella in the series. It's going to be very hot to see how Ruthie handles a married couple getting a fantasy getaway in the middle of their marriage, with each other!
Amanda: Dirty Little Secret by Jennifer Echols
From the author of the "real page-turner" (Seventeen) Such a Rush comes an unforgettable new drama that follows friends-turned-lovers as they navigate the passions, heartbreaks, and intrigue of country music fame.

Bailey wasn't always a wild child and the black sheep of her family. She used to play fiddle and tour the music circuit with her sister, Julie, who sang and played guitar. That ended when country music execs swooped in and signed Julie to a solo deal. Never mind that Julie and Bailey were a duet, or that Bailey was their songwriter. The music scouts wanted only Julie, and their parents were content to sit by and let her fulfill her dreams while Bailey's were hushed away.

Bailey has tried to numb the pain and disappointment over what could have been. And as Julie's debut album is set to hit the charts, her parents get fed up with Bailey's antics and ship her off to granddad's house in Nashville. Playing fiddle in washed-up tribute groups at the mall, Bailey meets Sam, a handsome and oh-so-persuasive guitarist with his own band. He knows Bailey's fiddle playing is just the thing his band needs to break into the industry. But this life has broken Bailey's heart once before. She isn't sure she's ready to let Sam take her there again…
Although the last book of Echols I read was beyond disappointing to this day I still think about and am affected by Going too Far, the first book of hers I read. It is still one of my all time favourites and I want another winner from her.
Stella: The Winning Season by Alison Packard
Kelly Maxwell has finally landed her dream job as publicist for the San Francisco Blaze. But the team's newest member, handsome bad boy catcher Matt Scanlon, is refusing every interview. She's got to get him to open up before the season ends, or she may not be back next year. And after everything she overcame to achieve her dream, Kelly's not about to let that happen.

Matt Scanlon just wants to be left alone to rebuild his life and his career. After a year of masking the pain of a recent loss with hard partying and fast women, he finally hit rock bottom and was traded to a team he's loathed his entire life—a team with little to no chance at the post-season.

Butting heads is getting Kelly and Matt nowhere but annoyed, and with the team's schedule on the road, they can't avoid close quarters—or their surprising attraction to one another. As the season winds down, Matt finds his growing feelings for Kelly have brought his numbed emotions back to life. But when betrayal shatters their fragile trust, winning it all seems more impossible than ever.
I LOVE sport romances so of course this one is on my to-be-read list 😀
Marlene: Moonlight by Lisa Kessler
Rancher Adam Sloan is more than meets the eye. As the heir to his Pack, the sexy werewolf's biggest challenge is keeping his kin's true nature under wraps. But a group of jaguar shifters threatens to reveal the pack, blasting into town killing humans in plain sight. And when he smells one at the local diner, his standing orders are to take her out.

Lana Turpin doesn't realize she's a moving target. Raised in the foster system, she only knows that she blacks out during the new moon and wakes up without remembering a thing. But now she's being tracked by some strange organization that wants her back—even though she's never stepped foot inside their compound. And the stranger across the diner is watching her like an enemy.

It should be a simple mission for Adam, but when he touches the frustratingly beautiful Lana, his inner wolf howls…mate. Now, the two must find and stop the people who hunt her…and Adam must keep his own family from killing the only woman he will ever love.
I've enjoyed Kessler's Night series a LOT, she's done some VERY interesting things with vamps, so I can't wait to see what she does with weres. It should be yummy.
Stella: Smokin' Hot Firemen: Erotic Romance Stories for Women by Delilah Devlin, Jo Davis, Elle James
Who can melt any woman's heart with a single smile? The sexiest icon of all- a fireman!

They enter fiery structures with selfless courage—the very definition of the word "hero." Women understand their allure… A soot-covered face, sweat dripping from hard, chiseled muscles, the sharp snap of suspenders — yes, only a fireman can make suspenders sexy! Delilah Devlin's burning-hot book includes thrilling stories teeming with gorgeous firemen from some of today's hottest romance writers. In "Saving Charlotte," Sabrina York's firefighting Dom rescues a woman tied to a red-hot bed; from Cathryn Fox comes "Temperature Rising" where a fire chief fulfills some very steamy fantasies; Elle James's "Chasing Fire" sees a daring smoke-jumper parachuting into the hot zone of a forest fire then setting his girlfriend ablaze with erotic heat; and Magic Mike ain't got nothin' on Delilah's own fireman-turned-exotic-dancer-for-a-night "Johnny Blaze."

With a list of award-winning authors that includes Ily Goyanes, Shoshanna Evers, Adele Dubois, and Rachel Firasek, Delilah delivers tales of these courageous men sliding down their big poles to steal readers' hearts! Smokin' Hot Firemen imagines the romantic possibilities of being held against that massively muscled chest by a man whose mission is to protect and serve …
… and of course I can't say no to hunky sexy firemen, so bring them on, the more the merrier! 😉 lol
Marlene: Mist by Susan Krinard
New York Times bestselling author Susan Krinard launches her first urban fantasy series

Centuries ago, all was lost in the Last Battle when the Norse gods and goddesses went to war. The elves, the giants, and the gods and goddesses themselves were all destroyed, leaving the Valkyrie Mist one of the only survivors.

Or so she thought.

When a snowy winter descends upon modern-day San Francisco in June, Mist's quiet existence starts to feel all too familiar. In quick succession, Mist is attacked by a frost giant in a public park and runs into an elf disguised as a homeless person on the streets…and then the man Mist believed was her mortal boyfriend reveals himself to be the trickster god, Loki, alive and well after all these years.

Loki has big plans for the modern world, and he's been hanging around Mist for access to a staff that once belonged to the great god Odin. Mist is certain of one thing: Loki must be stopped if there is to be any hope for Earth. But the fight is even bigger than she knows….

Because Loki wasn't the only god to survive.
Lots of people have recommended Krinard's shapeshifter books, but I haven't yet indulged. Mist is urban fantasy, and it's book one in a series. I'm looking forward to getting in on the ground floor of the series. Especially if she's as awesome as everyone says!
What about your Sunday Cravings for this week?