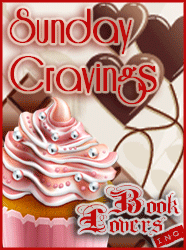 Hello my fellow Book Lovers everywhere in the world! How's your weekend so far? After being literally bombarded with so many great releases last week, the week to come is a little bit slower I'm afraid. But have no fear, like I already said, April is one pretty busy month so this week, publishers are just allowing us to save some money for all the great books that are coming by the end of the month (yeah right, I have already spent my monthly allowance but I have to come up with a solution and real quick at that 😛 )
So, let's start!
Anna: Drowning in You by Rebecca Berto
Secretly crushing

Crushed by a tragedy

Charlee May's been crushing on Dexter Hollingworth since she was fifteen. Five years later, a horrific skiing disaster at Mason's Ski Lift Resort leaves her millionaire dad critically injured and her mom dead at the hands of Dexter operating the lifts. Charlee is suddenly the sole caretaker for her little brother while their world falls apart.

Dexter couldn't be more different from Charlee. He's tattooed, avoids exclusive relationships and his Dad has a fair share of illegal dealings. With Dexter's reputation, almost everyone believes he planned the Mason's skiing disaster.

And after all these years he's still crushing on Charlee May, the girl who's too good for him.

When this cruel twist of fate ties Charlee's family and Dexter's reputation together, Charlee and Dexter wonder if their feelings are reciprocated, while Dexter discovers his dad is trying to steal the May's millionaire fortune.

But like an addiction, one look, one touch, one taste—they're hooked no matter the consequences.
With so many New Adult books being published, well, I'm bound to drool over my fair share of them 🙂 And Drowning in You sounds like something I usually enjoy. Well, I so hope that is the case because lately I keep picking all the wrong books 😛
Jackie: Hero of My Heart by Megan Frampton
In this emotional and powerfully erotic tale of love and redemption, a tender vicar's daughter and a tortured war hero discover that sin may be their only salvation.

When Mary Smith's corrupt, debt-ridden brother drags her to a seedy pub to sell her virtue to the highest bidder, Alasdair Thornham leaps to the rescue. Of course the marquess is far from perfect husband material. Although he is exceedingly handsome, with a perfect, strong body, chiseled jaw, and piercing green eyes, Alasdair is also too fond of opium, preferring delirium to reality. Still, he has come to Mary's aid, and now she intends to return the favor. She will show him that he is not evil, just troubled.

Mary was a damsel in need of a hero, but Alasdair's plan is shortsighted. He never foresaw her desire to save him from himself. Alasdair is quite at home in his private torment, until this angel proves that a heart still beats in his broken soul. The devil may have kept her from hell, but will Mary's good intentions lead them back to the brink—or to heaven in each other's arms?
I very much enjoyed her contemporary debut, Vanity Fare (written under the name Megan Caldwell); it had a definite Pride and Prejudice feel in a modern setting. I can't wait to see what she can cook up in a Historical Romance 🙂
Anna: Apollyon by Jennifer L. Armentrout
Fate isn't something to mess with… and now, neither is Alex.

Alex has always feared two things: losing herself in the Awakening and being placed on the Elixir. But love has always been stronger than Fate, and Aiden St. Delphi is willing to make war on the gods—and Alex herself—to bring her back.

The gods have killed thousands and could destroy entire cities in their quest to stop Seth from taking Alex's power and becoming the all-powerful God Killer. But breaking Alex's connection to Seth isn't the only problem. There are a few pesky little loopholes in the whole "an Apollyon can't be killed" theory, and the only person who might know how to stop the destruction has been dead for centuries.

Finding their way past the barriers that guard the Underworld, searching for one soul among countless millions, and then somehow returning will be hard enough. Alex might be able to keep Seth from becoming the God Killer… or she might become the God Killer herself.
Well, you know me, whatever Jennifer Armentrout writes, I just have to read it! There's no other way. Whether it's a YA or adult tile is a must read for me, especially when we're talking about her Covenant series. With the way things ended on Deity I just have to read this book ASAP!
What about your Sunday Cravings for this week? Is there any title from the few that are being published this week that has caught your attention?