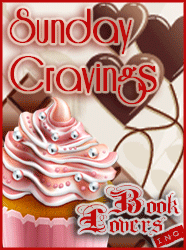 Hello Book Lovers and Happy November! To those of you who celebrate Halloween, I hope you really enjoyed yourselves! We're here for another Sunday to highlight all those upcoming releases that we can't wait to get our hands on and believe me, this week, there are many of them! It seems that publishers decided to make up to us for October, where not many exciting books were scheduled for release.
So, let's start!
Amanda: Exposed to You by Beth Kery
From the author of the unforgettable Because You Are Mine…

Losing control is just the beginning…

"What would you do if the sexiest man in the world was bent on bringing you unbearable pleasure again and again? Joy Hightower wasn't sure she could survive the experience…or live without it."

It's not often you're hired to paint a body tattoo—and what a body—on a total stranger at a Hollywood film set. A reserved and careful art teacher, Joy would never forget it. In a rare fit of raw desire she gave herself completely, knowing she'd never see him again, or ever repeat such a shameless, naked impulse.

Little did she know, the man with whom she shared that lightning bolt of lust was star Everett Hughes. For Everett, women and sex came as easily as fame. But how could he hope to convince the guarded Joy that beneath the hard body and sexy façade of celebrity was a real man who wanted only one, real woman?

In the heat of an intoxicating affair, Everett endeavors to break down her barriers, gain her trust, and expose himself as the real deal. But can Joy do the same, and reveal to him the vulnerable woman who longs to be loved, wanted, and desired forever?
Exposed to you! I haven't even bought the second book yet and I'm itching for this one. Book Depo is going to love me when I start working again.
Caro: The Flesh Cartel #2: Auction by Rachel Haimowitz, Heidi Belleau
In episode two of The Flesh Cartel, the dark purpose behind Mat and Dougie Carmichael's abduction is revealed. Though Dougie is protected from the worst of the guards' brutality, he's disgusted to find himself halfway to broken—despairing of escape and terrified of pain. Mat holds onto hope despite repeated rapes and beatings, but threats toward his brother teach him well to lay aside his pride and pick his battles carefully.

Worn down by days of unrelenting fear and abuse, Mat and Dougie are packaged and marketed with the same ruthless efficiency as any consumer product: Dougie the prettyboy twink, Mat the rabid pit bull. They are led to the auction block as the showpiece of the house's collection.

Mat would rather be beaten to death than play the role of obedient slave for sale, but Dougie, desperate not to be separated from his brother, strikes a deal with the pitiless Madame who runs the auction house and controls both their fates. It might just be enough to keep them together—slaves, but together—assuming Mat even wants to be after Dougie fulfills his end of his deal with the devil.

(Publisher's note: This title contains material some may find objectionable or trigger-inducing, including explicit violence, non-consent, and forced incest.)
This is part 2 of the Flesh Cartel serials. This is the first time I try reading a serialized book and so far I'm super happy about it. Each part is around 60 pages and it's fantastic that way. The first part was so brutal I needed the time to digest it before I'd be able to take more. After finishing it , it took me hours to snap out of it. The Flesh Cartel is like nothing I've ever read before, 2 brothers are abducted and being 'processed' before they get auctioned to the highest bidder. It's very violent and it pushed all my buttons but it's SO addictive. I just can't wait to see what happens to them. This is my new drug, so from now on I'll be awaiting the next installment every month. WANTS!
Amanda: Fairy Tales from the Brothers Grimm: A New English Version by Philip Pullman
Two hundred years ago, Jacob and Wilhelm Grimm published the first volume of Children's and Household Tales. Now, at a veritable fairy-tale moment—witness the popular television shows Grimm and Once Upon a Time and this year's two movie adaptations of "Snow White"—Philip Pullman, one of the most popular authors of our time, makes us fall in love all over again with the immortal tales of the Brothers Grimm.

From much-loved stories like "Cinderella" and "Rumpelstiltskin," "Rapunzel" and "Hansel and Gretel" to lesser-known treasures like "Briar-Rose," "Thousandfurs," and "The Girl with No Hands," Pullman retells his fifty favorites, paying homage to the tales that inspired his unique creative vision—and that continue to cast their spell on the Western imagination.
I absolutely adore the Grimm stories, I grew up with them, they are my favourites of all the fairytales we even had a cartoon here that spotlighted them the way they were supposed to be told (ahem, Disney, cough, splutter)
Alisha and Marlene: Her Sky Cowboy by Beth Ciotta
Amelia Darcy has no interest in marrying well. Her heart belongs to the sky and the dirigibles of brass and steel that swoop over Victorian England. But when her father, an eccentric inventor, dies, the Darcy siblings are left with scrap metal—and not a penny to their names. Their only hope to save the family name and fortune is to embark on a contest to discover an invention of historical importance in honor of Queen Victoria. Armed with only her father's stories of a forgotten da Vinci workshop, a mechanically enhanced falcon, and an Italian cook, Amelia takes flight for Florence, Italy. But her quest is altered when her kitecycle crashes into the air ship of ex–Air Marshal—and scandalous dime novel hero—Tucker Gentry. Challenged by political unrest, a devious sky pirate, and their own sizzling attraction, Amelia and Tuck are dragged into an international conspiracy that could change the course of history…again.
Alisha: I'm a total sucker for a good steampunk story. And this one sounds like it's going to be a wild ride, featuring a fiesty heroine, a proper odessey all around Victorian Europe, a sexy sky captain, and lots of playing around with historical tidbits. I've got really, really high hopes for this new series, and it all rests on this first book.
Marlene: This one looks like steampunk gold. Or maybe that should be shiny steampunk brass and gears. Impoverished aristocratic daughter of an eccentric inventor decides to salvage her family fortune by discovering a lost invention of Leonardo daVinci. Along the way she crashes into an airship, meets the hero of a dime-novel, and fights sky-pirates. Does this sound like fun, or what?
Stella and Anna: The Marriage Mistake by Jennifer Probst
Carina Conte has had a crush on her brother Michael's best friend, Max Gray, since she was a teenager. Now she's earned her MBA and come to work at Michael's new venture, America's fastest-growing bakery empire. But some things never change: her family still treats her like a child. With three drop-dead gorgeous siblings, she's still the ugly duckling of the bunch. And Max, the company's new CEO, still barely notices her.

Max knows Carina Conte is strictly off limits. But hot-blooded lust wins out at a conference when the two share a scorching one-night stand—and are busted by her mother! Now, forced by old-world Italian tradition into a marriage he's not ready for, Max is miserable—and Carina is furious. Her new husband is about to realize that hell hath no fury like a woman transformed…
Stella: I haven't read the 2nd book yet (it's on my TBR pile and I can't wait to finally get to it!), but I'm already excited that the 3rd instalment in Jennifer Probst Marriage to a Billionaire series is out! I loved the 1st book The Marriage Bargain and am so glad it turned into a trilogy 😀
Anna: I recently read this title and let me tell you it's amazing! So much fun and sexy 🙂
Stella: No Mistletoe Required by Jeanette Murray
Dan Beckins isn't sure how he let his best friend con him into volunteering to build Santa's Winter Wonderland at the local hospital. He's got no problems with charity work, but anything Christmas-related is off-limits ever since he lost his parents on Christmas Day years ago. The only bright spot is working with smoking-hot Anna Smith.

Anna Smith loves Christmas and volunteering at the hospital is one of her yearly highlights. She had leukemia as a teen and then a breast cancer scare in her mid-twenties, and is now operating under a self-imposed rule that she can't have a relationship until the doctors give her a clean bill of health.

A little fling might be permissible, though, and sexy lawyer-turned-carpenter Dan seems like the perfect candidate. But when chemistry flares and the two start forming a real connection, will Anna run away before like turns to love?
You might remember how much I LOVED Jeanette Murray's The Officer Says "I Do", and I'm so glad I won't have to wait until the 2nd book in her Semper Fi series releases to read a story from her and the cherry on top: it will be a holiday story, yay!! *bounces up and down excitedly* I LOVE holiday romances 😀
Marlene and Anna: A Lesson in Chemistry with Inspector Bruce by Jillian Stone
A force of attraction…too tempting to resist.

AS READERS OF The Gentlemen of Scotland Yard series already know, Archibald "Archie" Bruce heads up the crime laboratory for Special Branch. Undervalued and overworked, the brilliant young man has no time for a social life––that is, until the heroine's father, a noted chemist in his own right, offers Archie a deal. He will modify a secret latex compound that will transfer fingerprints from the crime scene to the lab. In exchange, Archie must agree to tutor his charming but exasperating daughter, Miss Fiona A. Rose, for the major pharmacy exam.

But as Archie and Fiona attempt to study for the major, they can't help but get involved in a bit of sleuthing. Was the fire in the opium den accidental or deliberately set? Who was behind the lab explosion? Not to mention the strange and haunting memory of a masquerade ball and a very seductive kiss…

Amidst the pop quizzes and danger, Fiona and Archie ultimately find the force of attraction too tempting to resist.
Marlene: Third in Stone's Gentlemen of Scotland Yard series, these books show the Yard in the 19th century, and a Yard that an early James Bond would have felt totally at home in. The mystery in each book has been fascinating, and at the highest levels of government, the romance sizzling (Stone's trademark) and the gentlemen very, very hot. If you take Stone's Yard as an early James Bond setting, Inspector Bruce would be a young, brilliant and fascinating variation of "Q". I love geeky heroes.
Anna: I may be a little bit behind with this series, but I absolutely love Jillian Stone's voice! Smart and sexy heroes and unconventional writing style. Her books are so much fun to read!
Stella: For Desire Alone by Jess Michaels
Behind their passion lurks a dark truth that could destroy their love.

Mistress Matchmaker, Book 2

A mistress should never be foolish enough to fall in love with her protector, nor trust him with her financial future. Mariah Desmond did both, and now her dearly departed protector has left her with nothing.

Forced to seek another protector, she's determined that this time, she'll lead with her survival instinct—not her heart. But when she attends one of Vivien Manning's infamous parties, the familiar face of her late lover's best friend throws her for a loop.

A painful past taught John Rycroft that he's not fit to be anyone's knight in shining armor. His soft spot—make that a hard spot—for Mariah is precisely why he's kept his distance. Yet the sight of her flirting with a bevy of men vying to become her next lover makes something inside him snap.

As John hauls her bodily away from her suitors, Mariah's indignation melts away in the heat of the sizzling sexual chemistry. She quickly finds it isn't easy to navigate John's stormy emotional waters. Especially when his abusive father's quest to get his son back under his thumb puts her life in danger.

Product Warnings
Contains intensely sexy scenes of two people falling into bed (a lot) and in love.
Once again the 2nd book is about to be released in a series where I loved the first story, so I'm very excited about this new story in Jess Michaels' steamy historical romance series 😀
Anna: Deity by Jennifer L. Armentrout
"History is on repeat, and things didn't go so well the last time. "

Alexandria isn't sure she's going to make it to her eighteenth birthday–to her Awakening. A long-forgotten, fanatical order is out to kill her, and if the Council ever discovers what she did in the Catskills, she's a goner… and so is Aiden.

If that's not freaky enough, whenever Alex and Seth spend time "training"–which really is just Seth's code word for some up-close and personal one-on-one time–she ends up with another mark of the Apollyon, which brings her one step closer to Awakening ahead of schedule. Awesome.

But as her birthday draws near, her entire world shatters with a startling revelation and she's caught between love and Fate. One will do anything to protect her. One has been lying to her since the beginning. Once the gods have revealed themselves, unleashing their wrath, lives will be irrevocably changed… and destroyed.

Those left standing will discover if love is truly greater than Fate…
Oh well, you know me, whatever this author writes, I'm dying to read, whether it is adult or YA. I just can't help it. Her books are always a true joy to read 🙂
So, how about your Sunday Cravings? Which of all the amazing titles that hit the shelves this week, are you dying to read?