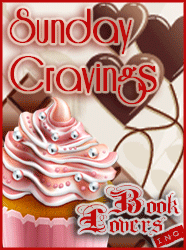 Hello fellow Book Lovers everywhere in the world! How was this week for you and more importantly are you having a fun weekend? I love weekends as I'm sure you love too 🙂 Anyway, enough with my weekend ramblings, like I told you last Sunday, this week is pretty busy bookwise. We don't have an enormous amount of books being published but we have a lot and many interesting titles among them, making this week's Sunday Cravings post a little bit long 😛 So, let's start 🙂
Stella: Hitched by Erin Nicholas
And she thought the bridesmaids dresses were her biggest problem…

The Promise Harbor Wedding, Book 4

Allison Ralston would rather be anywhere other than this wedding. Even if the wedding is hers. Especially since the wedding is hers.

But Allie's determined to restore her family's happiness, and if tying the knot with longtime family friend, Josh Brewster, is the way to do it, then she'll walk down that aisle, toss that bouquet and drink that champagne.

Oh, she'll definitely drink the champagne.

There's only one thing that could get Gavin Montgomery back to Promise Harbor. And she's about to say I do to another man. Now he's back to claim what's his—even if he has to do it in the middle of her wedding.

Allie is shocked—and okay, a little turned on—when Gavin literally sweeps her off her feet. Safe in his arms, she succumbs to fatigue, stress, and yes, the champagne, only to wake up in his bed. In Alaska.

Now that he's put four thousand miles between Allie and all her responsibilities, Gavin's determined to show her that they can make a life together. If he has his way, the next wedding Allie will be planning will be theirs.

Warning: Contains a guy so in love he's willing to break up the wedding of the season, a bride who just needs to get to, well, anywhere else, and enough hot sex to take them from New England to Alaska and back again.
I am a die hard Erin Nicholas fan and having read and enjoyed the Promise Harbor Wedding series (you can check out my reviews of Jilted, Bolted and Busted at the links) I couldn't wait to read her contribution to the series, so you know what book I'll start reading next week, right? 😉 (ps. do stop by Book Lovers Inc. on Tuesday April 30th because Erin will be here celebrating the release of Hitched with a unique post and a terrific giveaway ;-))
Caro: Oath Bound by Rachel Vincent
The Tower Syndicate will fall…

The secret daughter of the head of an infamous Skilled crime family, Sera Brandt has hidden her past, her potential and especially her powers. But when a tragedy strikes her other family, Sera needs justice. And the only way to get it is to reveal her heritage–including a rare Skill–and take the reins of the Tower Syndicate from her cunning and malicious aunt.

If he can figure out how…

Kristopher Daniels might have the answer. He's fought the syndicate to protect his sisters, but he'd never realized just how close to the new heir he needed to get….

And if they can survive

Neither is used to trusting. But there's something between them that can't be ignored. And so Sera is on the run with a man she can't figure out, a target on her back and the new knowledge of just how powerful she really is….
Omg I cannot wait for this book. This is the last book in the trilogy. Each book has a separate couple as heroes but all 3 books are interconnected. And each book ended with a cliffhanger so this is THE book that will hopefully give us all the HEAs. (Knowing the author that's not a done deal yet). I'm SUPER excited!
Stella: Cutest Couple by Kate Davies
Book two of Girls Most Likely to…

Ten years ago, Marc and Bree were voted Cutest Couple—until a graduation-night argument destroyed their relationship. Unable to contact him, Bree had no choice but to forget Marc—and raise the son she never got to tell him about.

Marc got Bree's message loud and clear when he never heard from her again. Now stationed near his hometown, he sees their high school reunion as a chance to make peace with the past. But after one glimpse of Bree, he knows he never really got over her. And after one glimpse of her son, Marc knows he's the boy's father…

Despite the secrets and lies that kept them apart, Marc and Bree can't resist picking up where they left off. But when the weekend is over, it may be too late to build the future they once dreamed of.

For Kelsey and Nathan's story, check out Most Likely to Succeed.
I've had my eye on this series when the 1st book came out but haven't gotten around to read it yet, nonetheless Cutest Couple goes on my wishlist! 😀
Cass: Club Monstrosity by Jesse Petersen
Natalie's one of Frankenstein's creations and works in a New York City morgue. So of course she needs therapy. She and her friends—er, fellow monsters—have formed the world's most exclusive, most dysfunctional support group. What could go wrong?

Undetected in the modern world and under pressure to stay that way, Natalie Grey, Dracula, Bob the Blob, and others (including the fetching wolfman Alec) meet regularly to talk about the pressures of being infamous in the Big Apple. Topics include how long it's been since their last sighting, how their "story" creates stereotypes they can't fulfill, and—gasp—sometimes even their feelings. But when their pervy Invisible Man, Ellis, is killed in a manner reminiscent of the H.G. Wells novel, it's clear someone's discovered their existence and is down for some monster busting.

Led by Natalie—and definitely not helped by Hyde's bloodthirsty tendencies—the members of Monstofelldosis Anonymous band together for security and a little sleuthing. And maybe—maybe—if they don't end up dead, they'll end up friends somewhere along the way.
A support group for classic monsters living in New York? I am SO IN. How can Bob the Blob control his hoarding issues? How many times has the Wolfman been evicted for violating the no-pet provisions of his lease? What kind of health care coverage does Frankstein's Monster really need? SO MANY QUESTIONS that I can't get answers for until next week! Note: I intensely dislike Monday release dates. Monday release dates + Sunday Night Episode of Game of Thrones = Inability for this Dragon to focus at work.
Oh god there might be a dragon at the support group! Might as well clear my schedule now.
Stella: A Passion for Pleasure by Nina Rowan
Prelude to a Kiss

A brilliant pianist and notorious rake, Sebastian Hall indulges his passion for music and women with equal aplomb. But now that his elder brother has married, his father insists he pursue a more respectable path and find a suitable wife.

Music to Her Ears

As a girl, Clara Whitmore quietly loved her piano teacher from afar. Yet her youthful crush cannot compare to the powerful desire she feels when she unexpectedly meets Sebastian again. Perhaps the man who once dominated her dreams could be the husband she has hoped for—and save her from the fate she most fears.

Love Strikes a Chord

Risking scandal, ruin, and their own reputations, Sebastian and Clara enter into a marriage of convenience. But the pair soon discovers that their undeniable attraction is anything but convenient. Swept up in a crescendo of desire, Sebastian and Clara take each other to new heights of ecstasy—until secrets from the past threaten to doom the duet forever. Now Sebastian will have to change his tune—and prove his love is true.
I LOVED A Study in Seduction, Nina Rowan's debut novel, and can't wait to read the next books in the series. If you want to read intelligent and lyrical historical romance you should definitely try her Daring Hearts series!
Marlene: Wicked as She Wants by Delilah S. Dawson
The second book in the darkly tempting Blud series, featuring a vampire princess who embarks upon a dangerous journey to claim what is rightfully hers.

When Blud princess Ahnastasia wakes up, drained and starving in a suitcase, she's not sure which calls to her more: the sound of music or the scent of blood. The source of both sensations is a handsome and mysterious man named Casper Sterling. Once the most celebrated musician in London, Sangland, he's fallen on hard times. Now, much to Ahna's frustration, the debauched and reckless human is her only ticket back home to the snow-rimmed and magical land of Freesia.

Together with Casper's prickly charge, a scrappy orphan named Keen, they seek passage to Ahna's homeland, where a power-hungry sorceress named Ravenna holds the royal family in thrall. Traveling from the back alleys of London to the sparkling minarets of Muscovy, Ahna discovers that Freesia holds new perils and dangerous foes. Back in her country, she is forced to choose between the heart she never knew she had and the land that she was born to rule. But with Casper's help, Ahna may find a way to have it all…
Wicked as I want! I've been waiting for this one since I devoured Wicked as They Come last year. Dawson's world of carnies and pinkies and bludbunnies (adore the bludbunnies) is dark, fresh and sarcastic all in one delicious treat. I'm so happy this one is finally here!
Stella: Extreme Love by Abby Niles
New body. New clothes. New men.

Used to the average Joe, Caitlyn Moore is overwhelmed when the supremely masculine Dante Jones walks into her life and expresses an interest in her. At first she pushes him away, refusing to encourage the attention of a cage fighter. Then she learns Dante has a love 'em and leave 'em reputation. What better way to fine-tune her non-existent flirting skills than with a male who won't stick around? But Dante has no intention of being a practice dummy; he's out for all or nothing. Now Caitlyn must accept Dante—violent career and all—or let him go.

Dante "Inferno" Jones has one goal: win the Welterweight Championship. At a time when focus is crucial, the last thing he needs is a distraction. Yet Caitlyn Moore becomes a challenge he can't resist. When the light-hearted pursuit shifts to a battle to win her heart, his focus is shot. Faced with losing the biggest match of his career, Dante must decide if his extreme life also has room for Extreme Love.
Sounds (and looks) like a sexy romance, I can never get enough of those 😉
What about your Sunday Cravings? What have you pre-ordered this week?