Hey Everyone!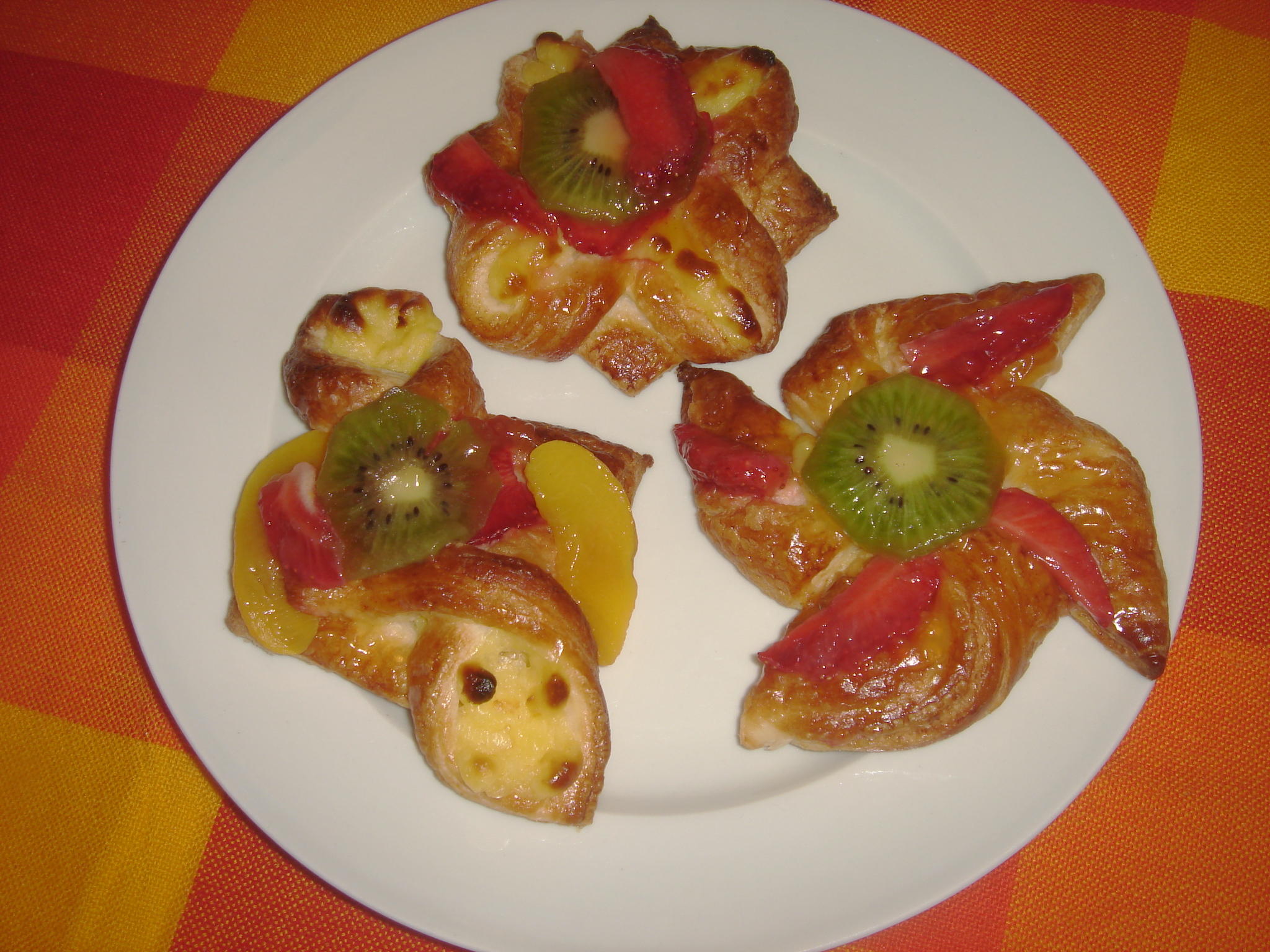 You all know what a baking fanatic I am, so it doesn't come as a surprise that after a macaron course last week (seriously I made so much tiny bright yellow, peach and rose coloured macarons that the family and friends have been eating them for a week and there are still some left!), I signed up to follow another set of classes taught by professional pastry chefs. The first class was yesterday and we learned how to make pain au chocolat, croissant, stollen, blundel and other breakfast pastries (like the ones pictured on the right). So you can imagine how happy that made the family that for this morning they could have their pick from a whole big box of treats I did yesterday 😀 lol
This week we only have 1 lonely winner to announce, and that is
the lucky winner of an ebook copy of any of the Promise Harbor Wedding series books is:
Robin the Book Nerd
BUT since the original winner never got back to us, we had to re-draw the winner of an ebook copy of Hurricane Lily by Rebecca Rogers Maher, who is:
laurie g
Congratulations winners, you have been notified of your win in e-mail. You have 72 hours to get back to us, or we'll have to draw a new winner.
And since many of you told me last week that Mother's Day is celebrated today in the US and Belgium among other countries, here's wishing you all a wonderful Mother's Day and a lovely Sunday! 😀