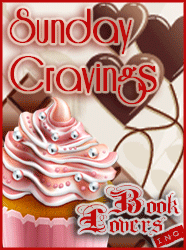 Hello my fellow Book Lovers everywhere in the world! How are you this weekend?  Have you read anything really interesting lately that you want to share with us? Any recommendations would be grateful as for once more I'm in a book slump… I don't know why I keep feeling this way more and more often. Anyway, this week will be a little bit slow bookwise I'm afraid. Not many titles are scheduled for release, and that is seriously not helping the fact that I don't know what to read 😛 So, let's see which titles caught our attention from the small selection this week.
Stella: The Rebound Girl by Tamara Morgan
Book one of Getting Physical

Plastic surgeon Whitney Vidra knows all about getting over a cheating ex. She followed her boyfriend halfway around the world before she found out about his infidelity. Now she's focusing on her career and her friends, and using men just for single-serving, no-strings fun. Until she meets charming Matt Fuller.

Newly single Matt is captivated by the vibrant Whitney, in every way the opposite of his cheating ex-wife. When he confesses to Whitney that he hasn't had sex since his divorce, she volunteers to be his rebound girl. But Matt's not a no-commitment kind of guy—he's either all in, or all out.

Whitney is determined to remain attachment-free, but Matt is equally determined to prove to her that what they have is more than just a rebound fling.
I enjoy Tamara Morgan's writing a lot, she always delivers funny and highly entertaining stories, so I'm very much looking forward to this brand new series of hers! 😀
Anna: How Beauty Loved the Beast by Jax Garren
It's all been leading to this.

Jolie Benoit has become a skilled agent of the Underlight, relying on her savvy to complete assignments while Sergeant Wesley Haukon was out of commission. But an unexpected clue to the Order of Ananke's diabolical scheme rattles Jolie, and she turns to Hauk for comfort.

It's been years since Hauk took comfort from the touch of another person, though his love for Jolie is deep and powerful. Uncomfortable in his skin, scarred by a terrible fire, he is unable to give in to the pleasures that Jolie so desperately wants to grant him.

Meanwhile, the Order is lurking in the shadows—and when they strike, the blow is swift and terrible. Hauk and Jolie scramble to fight for their community, but with the future of the Underlight threatened, no one is safe. And Hauk will never be the same…
The final book in the Tales of the Underlight series is here and I couldn't be more excited about it. Jax Garren has created a series of unique world building and a set of characters you simply can't forget. I was fortunate to read this book in advance and somehow I kind of miss all those characters already 🙂
What about your Sunday Cravings? Any books you can't wait from this week?