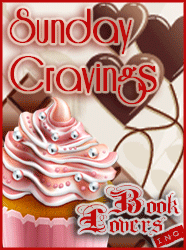 Hello my fellow Book Lovers all around the world! How is this weekend for you? Anything exciting happened to you? The week to come is far from exciting I'm afraid as far as new book releases are concerned. There are only a handful of books scheduled for release but even if we don't have a really wide selection of books to choose from, still there are a couple of exciting releases among them. So, let's start 🙂
Stella: One True Love by Lori Wilde
In Cupid, Texas, they say everyone has one true love. And if you write a letter to Cupid, you will get an answer in return . . .

Now, from New York Times bestselling author Lori Wilde, read how the legend of Cupid began . . . All it took was one great love story!

Too bad for pretty young housemaid Millie Greenwood that her one true love is John Fant, the handsomest, wealthiest man in town. But in 1924, a maid—no matter how lovely—isn't about to marry into the town's foremost family, and John is on the verge of becoming betrothed to another. Everything seems hopeless until Millie writes a desperate letter to Cupid, and the most romantic legend of all is born . . .
Ever since I read The First Love Cookie Club by Lori Wilde I became a big fan of hers. Her contemporary romances are so sweet, if you need something to warm your heart she's the author to turn to 😀
Cass: Transparent by Natalie Whipple
Plenty of teenagers feel invisible. Fiona McClean actually is.

An invisible girl is a priceless weapon. Fiona's own father has been forcing her to do his dirty work for years—everything from spying on people to stealing cars to breaking into bank vaults.

After sixteen years, Fiona's had enough. She and her mother flee to a small town, and for the first time in her life, Fiona feels like a normal life is within reach. But Fiona's father isn't giving up that easily.

Of course, he should know better than anyone: never underestimate an invisible girl.
Transparent looks fascinating! I am tired of the old trope that the invisible girl has self-esteem issues. Yawn.
I am, however, very much interested in the idea that the mob has jumped on this unique business opportunity and raised up the invisible girl into a criminal badass who is fully aware of her own worth.
Stella: Storm Front by Richard Castle
There's a storm front coming!

Four years after he was presumed dead, Derrick Storm–the man who made Richard Castle a perennial bestseller–is back in this rip-roaring, full-length thriller.

From Tokyo, to London, to Johannesburg, high-level bankers are being gruesomely tortured and murdered. The killer, caught in a fleeting glimpse on a surveillance camera, has been described as a psychopath with an eye patch. And that means Gregor Volkov, Derrick Storm's old nemesis, has returned. Desperate to figure out who Volkov is working for and why, the CIA calls on the one man who can match Volkov's strength and cunning–Derrick Storm.

With the help of a beautiful and mysterious foreign agent–with whom Storm is becoming romantically and professionally entangled–he discovers that Volkov's treachery has embroiled a wealthy hedge-fund manager and a U.S. senator. In a heated race against time, Storm chases Volkov's shadow from Paris, to the lair of a computer genius in Iowa, to the streets of Manhattan, then through a bullet-riddled car chase on the New Jersey Turnpike. In the process, Storm uncovers a plot that could destroy the global economy–unleashing untold chaos–which only he can stop.
I LOVE the series and am really curious to see this novel written by a shadow writer.
What about your Sunday Cravings for this week?