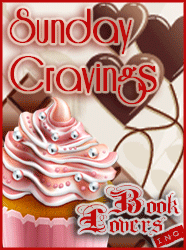 Happy Sunday Book Lovers all around the world! How was this week for you? Anything special happening on the first week of autumn?
We're here for yet another week to highlight all those books we crave and share with you some bookish love 🙂
Caro, Marlene, Jackie: All He Ever Needed by Shannon Stacey
Born to Roam

Mitch Kowalski lives out of a suitcase—and he likes it that way. Traveling for work has the added bonus of scaring off women who would otherwise try to tie him down. But when he's called home to help with running the family lodge, he's intrigued by the new girl in town and her insistence that she doesn't need a man—for anything. If there's one thing Mitch can't resist, it's a challenge, especially a beautiful one.

Looking for Home

After a nomadic childhood, Paige Sullivan is finally putting down roots. Determined to stand on her own two feet, she lives by the motto men are a luxury, not a necessity. But when Mr. Tall, Dark and Hot pulls up a stool in her diner and offers her six weeks of naughty fun with a built-in expiration date, she's tempted to indulge.

Mitch won't stay put for a woman, and Paige won't chase after a man—they're the perfect match for a no-strings fling. Until they realize the amazing sex has become anything but casual…
Caro: I completely forgot this book was to be released this month. What a great surprise! I love these books, it's a very funny, cute and sexy series. The Kowalskis are just awesome. I can't wait to read Mitch's story. If you want something that will make you smile and laugh this is for you.
Marlene:I'll second All He Ever Wanted by Shannon Stacey. I love the Kowalskis and I absolutely adore Shannon Stacey's books. I'm reviewing All He Ever Wanted for Library Journal and I can't tell you how thrilled I was when my editor sent it to me.
Marlene: Delusion in Death by J.D. Robb
It was just another after-work happy-hour bar downtown, where business professionals unwound with a few drinks . . .until something went terribly wrong. And after twelve minutes of chaos and violence, eighty people lay dead.

Lieutenant Eve Dallas is trying to sort out the inexplicable events. Surviving witnesses talk about seeing things—monsters and swarms of bees. They describe sudden, overwhelming feelings of fear and rage and paranoia. When forensics gives its report, the mass delusions make more sense: It appears the
bar patrons were exposed to a cocktail of chemicals and illegal drugs that could drive anyone to temporary insanity—if not kill them outright.

But that doesn't explain who would unleash such horror—or why. And if Eve can't figure it out fast, it could happen again, anytime, anywhere. Because it's airborne. . . .
I've been hooked on Eve and Roarke ever since Naked in Death, lo these many years ago, or many years from now, depending on which way you count. I'm still fascinated that Robb (yes, I know, it's Nora Roberts) manages to sustain the long-term romance AND delve into a satisfying murder-mystery in ever book.
Marlene and Jackie: Frozen Heat by Richard Castle
Hot on the heels of Richard Castle's #1 New York Times bestseller Heat Rises comes the fourth novel in the Nikki Heat series, Frozen Heat. Nikki Heat and Jameson Rook are together again, facing an unsolved murder mystery that has haunted Nikki for ten years.

NYPD Homicide Detective Nikki Heat arrives at her latest crime scene to find an unidentified woman stabbed to death and stuffed inside a suitcase left on a Manhattan street. Nikki is in for a big shock when this new homicide connects to the unsolved murder of her own mother. Paired once again with her romantic and investigative partner, top journalist Jameson Rook, Heat works to solve the mystery of the body in the suitcase while she is forced to confront unexplored areas of her mother's background.

Facing relentless danger as someone targets her for the next kill, Nikki's search will unearth painful family truths, expose a startling hidden life, and cause Nikki to reexamine her own past. Heat's passionate quest takes her and Rook from the back alleys of Manhattan to the avenues of Paris, trying to catch a ruthless killer. The question is, now that her mother's cold case has unexpectedly thawed, will Nikki Heat finally be able to solve the dark mystery that has been her demon for ten years?
Marlene: Speaking of pre-ordered murder-mysteries…Frozen Heat by Richard Castle, or whoever the ghost writer is (and no one is saying). I love Castle, and the Nikki Heat books have been a heck of a lot of fun, with their mirror view of the Castle show and the smokin' hot romance between Rook and Heat, who are and aren't Castle and Beckett, who finally resolved their UST at the end of the last season. (Squee much Marlene? Why yes, I do!)
Jackie: I am dying to find time to read the Richard Castle books and see how they compare with the TV series: is the chemistry the same was with Castle and Kate?! I need to find out soon!
Lea: Because I Need To by Beth Kery
Ian's mysterious past continues to cast a shadow over his relationship with Francesca—once again changing the rules of attraction—as national bestselling author Beth Kery's Because You Are Mine continues…

After time away, Ian pursues Francesca once again. She can't resist him, despite his secrecy…. As their relationship deepens, Ian begins to take pleasure in teaching her his strengths while she tempts him with the beauty of spontaneity and the rush of letting go of control. And for a while, they do let go…

It's intoxicating and it's exhilarating as they indulge themselves in the sweet, addictive fruit of passion. But as Francesca knows, when pleasure gets this intense, the quick burn-out can be devastating. For Ian's secrets have tested Francesca yet again, leaving her to despair that the one man with whom she has become obsessed is the one man she may never really have.
I'm really looking forward to Because I Need To BYAM #7 – I'm loving the serialized format and the story!
Lea: Silver Mine by Vivian Arend
If a tree falls in the forest, duck…

Takhini Wolves, Book 2

Life in isolation is the safest place for Chase Johnson, a crossbreed who doesn't know which form he'll assume next—cougar or wolf. Once a year, his unelected position as spokesman for the Yukon outcasts forces him to visit civilization. This time he runs across someone unexpected. She's not his mate, but she pushes all the right buttons.

It's taken years for Shelley Bradley to gather the courage to return to her home pack. In spite of being the lowest of the low—a shifter who can't shift—she's determined to make a place for herself as the Whitehorse locals' new vet-slash-doctor.

There's definite electricity between her and Chase, but sex with fellow shifters and the inherent mind games got old a long time ago. Ignoring him seems best. When he shows up at her office with a wound that won't heal, she's stuck—yet drawn to solve this medical mystery.

As they journey deep into outcast territory in search of answers, their powerful sexual attraction crumbles her resistance. But time is of the essence. If a cure can't be found before his human and cougar succumb to his injury, he—and others like him—will die.

Warning: Contains a silver-tongued, hairy-chested, lean-muscled Alpha who's got what it takes to lead in the wilderness and in the bedroom. Yeah, I know…not really much of a deterrent, is it? Throw in continuing territorial wars and a domestic cat. Stir and enjoy the chaos.
I'm reading Vivian Arend's Silver Mine now and LOVE, its funny and sensual, downright great. She writes a great shifter story! I'm reviewing it Monday at BLI.
What about your Sunday Cravings?